printer friendly version
Active RFID is showing innovation and very rapid growth
6 April 2006
News
Active RFID is little reported, but its use is growing rapidly. New research on RFID has determined that the value of sales of active systems, including the tags, will grow from $0,55 bn in 2006 to $6,78 bn by 2016. In this article, Dr Peter Harrop, chairman of the research group, IDTechEx, analyses some of the findings.
Radio frequency identification, where there is a power source in the tag, is called active RFID. It was something of a backwater, with frequent million dollar sales only being achieved with tags that act as car clicker immobilisers and with $30 tags and their sophisticated systems for tracking key military vehicles and assets. No longer. Several applications have been above $100 million and it is currently responsible for over 20% of all spend on RFID.
New IDTechEx (www.idtechex.com) research has determined that the value of sales of active systems including the tags will now grow very rapidly from $0,55 bn in 2006 to $6,78 bn 2016. We have constructed forecasts usefully segmented by frequency, application and many other parameters.
Technologies facilitating growth
The three primary technologies creating this growth will be realtime location systems RTLS, disposable RFID sensor systems, including ones in the form of smart active labels (SALs) and finally, sophisticated multifunctional devices. These will serve the burgeoning market demand for tracking, locating and monitoring people and things, driven by security, safety, cost and other factors. Active RFID will create competitive advantage in consumer goods, combat the new terrorism, other crime and threatened epidemics of disease and serve consumers and governments demanding better service, more information, food traceability and condition monitoring. The safety of constructions and risk of natural disasters will be monitored by Ubiquitous Sensor Networks USN, usually as a form of active RFID, and they will assist and monitor the increasing numbers of elderly and disabled.
These needs have been building for some time, but two new facilitators combine to make active RFID a much more practicable solution. They are:
* Reduction in cost and size of active tags and systems. With lower power circuits, even printed batteries are gaining a place. In future, miniature fuel cells, printed photovoltaics (including the new power storage photocapacitors), better batteries and printed transistor circuits will also be used. This will overcome constraints of tag lifetime, cost, performance and size.
* Availability of open standards: notably the new ISO 18000 EPC Types 3 and 4 and IEEE 802.15.4. There is now considerable activity leveraging many newly-popular forms of short range wireless communication, particularly WiFi, ZigBee and Near Field Communications as in the popular new RFID-enabled mobile phones.
We can now see three phases in the evolution of active RFID.
* 1990 to 2000: Large tags, standalone systems always generating their own transmission.
* 2000 to 2010: Matchbox-sized tags with button batteries increasingly using new networks and protocols and multipurpose. Many are RTLS.
* 2010 to 2020: RFID Smart Active Labels in high volume use, later including disposable self-adjusting sell-by and use-by dates.
Shown in Figure 1 are systems, devices and interfaces that are now - or soon will be - used by active RFID, or combined with it, in small portable devices. Other combinations and alternatives are also now becoming available, including Ultra-Wideband UWB active RFID and Near Field Electromagnetic Ranging NFER.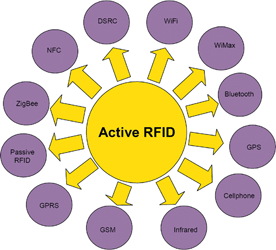 Figure 1: Systems, devices and interfaces that are now (or soon will be) used by active RFID
Frequencies are varied
Frequencies in the range 315 to 433 MHz and 2,45 GHz are the most popular for active RFID at present. 2,45 GHz will be increasingly important because of its suitability for RTLS and because of the increased leveraging of ZigBee, WiFi and Bluetooth technology in active RFID. However, 13,56 MHz is the frequency for near field communication (NFC) and semi-passive RFID sensor devices.
Dramatic growth
IDTechEx forecasts that the global RFID active tag market (including semi-active and semi-passive) will be very different from the past. Sales will now rise rapidly, driven by the many technical advances and the further doubling and trebling of the number of companies and users active in the field. In the next decade, most of the active RFID market will be in the automotive, transportation, logistics, healthcare and military sectors. Systems will be responsible for a much larger part of the whole spend than tags, in continuing contrast to the situation with passive tags.
In 2016, the relative importance of the sectors by value in billions of dollars will be as shown in the Figure 2, the total market being $6,78 bn.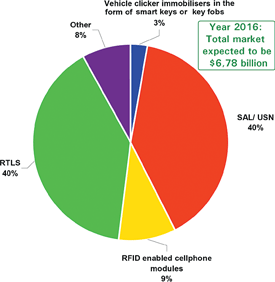 Figure 2: The expected relative importance of the sectors by value in year 2016
Some substantial opportunities for active RFID systems including tags in the next ten years are shown in Table 1. These are quantified in the new IDTechEx report 'Active RFID 2006-2016'.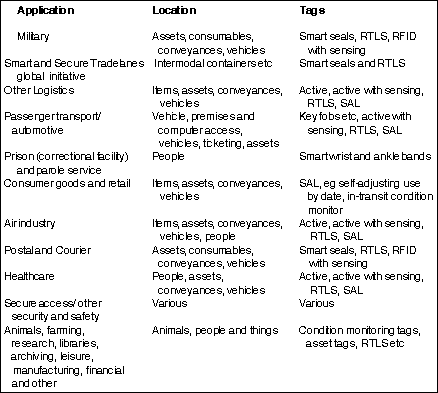 Table 1. Opportunities for active RFID systems and tags
With all this potential it is little wonder that the number of users and suppliers of active RFID has doubled in the last year. Many of these companies have not been associated with RFID in the past. The Table 2 gives some examples, with the location and tracking of conveyances, packages and assets, receiving the most attention.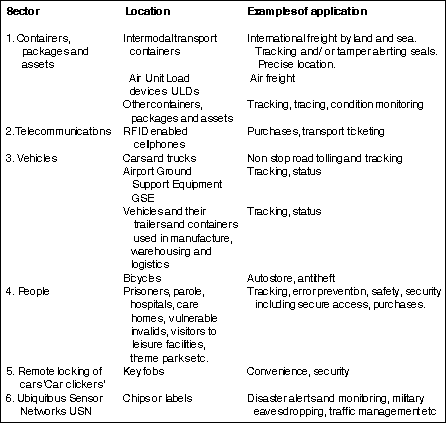 Table 2. Examples of current active RFID applications
For more information contact Dr Peter Harrop, IDTechEx, 0944 1256 862163, [email protected]
Further reading:
Quectel masterclass: IoT device application development
iCorp Technologies News
Quectel has announced the latest masterclass in a series of technical webinars titled "Accelerate wireless IoT device application development with Azure RTOS on STM32 MCUs".
Read more...
---
ST announces status of common share repurchase programme
News
The repurchase programme took place over the period from 11 to 15 July 2022 and saw ST repurchasing 210 462 ordinary shares.
Read more...
---
Actum Group leads in the interconnect industry
Actum Electronics News
Actum Group is a specialist importer and distributor of industrial and electronic products in Southern Africa and a leader in the interconnect industry.
Read more...
---
From the editor's desk: Do we have the power?
Technews Publishing News
On a recent trip to Grahamstown in the Eastern Cape I was reminded, quite rudely and abruptly to be honest, of the load shedding that has plagued South Africa for the last few years. Living in KZN, we 
...
Read more...
---
Top five MPU suppliers strengthen market dominance
Editor's Choice News
The new ranking shows that long-time leader in microprocessor units, Intel, has moved downwards closer to half the total worldwide sales in microprocessors.
Read more...
---
New meta-lens revolutionises vacuum UV optics
News
A research team co-led by City University of Hong Kong have successfully developed a novel vacuum ultra-violet (VUV) meta-lens which can generate and focus the UV light.
Read more...
---
Electronics news digest
Technews Publishing Electronic News Digest News
The Semiconductor Industry Association (SIA) has announced global semiconductor industry sales were $51,8 billion in the month of May 2022, an increase of 18,0% over the May 2021 total of $43,9 billion 
...
Read more...
---
EVENTS
Events News
IFA Berlin
2-6 September Berlin, Germany This event aims to present the latest products and innovations in the commercial electronics industry. It will offer a comprehensive overview of the international 
...
Read more...
---
Going beyond with HONOR
MyKay Tronics Editor's Choice News
The tempo of business in China is lightning fast. But if you are responsive and go a step beyond, the rewards can be great. In just 15 days, Mycronic delivered 30 dispensing systems to HONOR.
Read more...
---
Global cellular IoT connections increase 22%
News
A new report says that the global number of cellular IoT subscribers increased by 22% during 2021 and that the number of cellular IoT devices will reach 4,3 billion by 2026.
Read more...
---