printer friendly version
Power semi manufacturer uses innovative process that increases reliability
14 August 2002
Power Electronics / Power Management
Whenever AC has to be converted into DC, for example, to supply an electronic device with low DC voltage from 230 V a.c. mains, rectifiers are a first choice.
Irrespective of whether the necessary rectifier circuit is built up from discrete components or a complete rectifier bridge is used, Diotec can supply a suitable solution.
The company manufactures:
* Schottky-diodes for low forward losses, standard rectifiers for medium to high voltages as well as fast rectifier bridges for reduced noise generation in audio appliances.
* Zener-diodes, diacs, small signal diodes and transistors - widely used in various control circuits.
* Overvoltages caused by lightning, electrostatic discharge (ESD) or inductive switching may damage sensitive electronic components or devices. Transient voltage suppressor diodes (TVS) allow for reliable operation of such parts even in highly disturbed surroundings.
Diotec has a large production depth, from diffused silicon wafer to finished devices. This allows not only for low-cost manufacture of standard components, but also for the realisation of customer-specific solutions. Selection according to electrical parameters, bending of leads as required, or complete new development of tailor-made products according to customer needs are other services that can be easily done. Working in close co-operation with customers, it offers for that purpose, a pallet of package sizes and chips passivated by silicon-nitride and protected by polysiloxane.
Standard technology
With standard technology, once the diffusion process is complete, the silicon wafer is cut into many separate chips. Not only is the crystal lattice destroyed in the area of the saw cut, but 'dirt' (particles from the Ni/Au plating, particles from the silicon wafer, etc) impinge on the pn-junction. Etching the chips carries out the cleaning and removal of the destroyed structure. In the standard wet-etching technology, the completely-assembled diodes are put in an etching fluid and the pn-junction is afterwards coated with a protective layer. Electrical tests on the chips are thus only possible when all these production stages have been completed.
The EPOS technology
Since 1991 Diotec replaced the conventional technology of chemical etching with the EPOS-technology (EPOS stands for: etched and protected on slice). This has allowed the quality of the chips to be checked before assembly. In 1995 Diotec optimised its EPOS-technology by developing the plasma-processes. These processes are ecologically beneficial and have a minimum of chemical pollution. Processing by using plasma-EPOS technology means that the separation of the chips takes place in two stages. V-shaped cutting blades isolate the chip from one another by contouring the surface, without completely cutting through the wafer (bevelling). Plasma-etching is used for the cleaning of the pn-junction. The gas flow removes the particles, therefore they cannot settle again on the wafer. Immediately afterwards, the remaining clean lattice is passivated - also in a plasma stream of silicon-nitride. The furrows on the wafer are filled with Polysiloxane and after the curing process completely cut through. This second cut is made with a very thin saw blade through the passivation.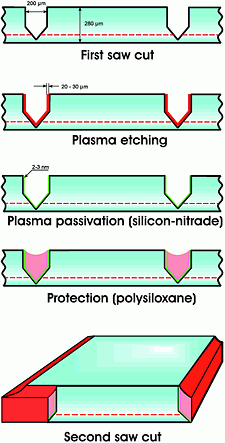 Figure 1. Schematic representation of the plasma-EPOS technology
The silicon-nitride (Si3N4) thin films are used for insulation films in Diotec's semiconductor devices because they are dense, stable against oxidation and show very good barrier characteristics against moisture penetration. By using the plasma technology it becomes possible to deposit Si3N4 at a temperature lower than the melting point of the Ni/Au-metallisation.
Polysiloxane has optimal characteristics and is used in the semiconductor industry mainly for the passivation of ICs, eg, RAM-chips, where very low long-term defect rate is required. Polysiloxane is temperature-proof, so that the chips that follow this process can be soldered as normal and be moulded into epoxy.
Conclusion
The double passivation of the pn-junction by silicon nitride and polysiloxane results in a decisive improvement in the reliability of the components. With plasma-EPOS technology Diotec is considered a technologically-leading semiconductor manufacturer. At the centre of its daily activities are strict controls and continual improvements to the quality of its products. In the Diotec labs numerous tests are undertaken and documented. Its quality system is certificated according to DIN EN ISO 9002. Detailed information about the quality and reliability of Diotec products are covered in the Databook and in the Quality Control Handbook.
Credit(s)
Further reading:
Miniature 4,4 A boost converter
28 October 2020, iCorp Technologies , Power Electronics / Power Management
The SGM6623 from SG Micro is a general-purpose, miniature boost DC-DC switching regulator with high efficiency for battery backup and standby power systems. The acceptable input voltage range is between 
...
Read more...
---
Double the power output from new Tadiran battery
25 November 2020, Altron Arrow , Power Electronics / Power Management
Tadiran has developed the latest in its PulsesPlus HLC battery range, doubling the power output of its previous offering. Recently the company launched the C-type HLC which represented a huge improvement 
...
Read more...
---
DIN-rail power supplies for harsh conditions
25 November 2020 , Power Electronics / Power Management
Available from Traco Power is a dedicated series of DIN-rail power solutions for harsh industrial applications. The TSP series' high immunity against electrical disturbances and rugged metal casing 
...
Read more...
---
SiC diodes for electric vehicles
25 November 2020, Altron Arrow , Power Electronics / Power Management
As vehicle electrification continues rapid growth worldwide, innovative power technologies such as silicon carbide (SiC) are required for high-voltage automotive systems ranging from motors to on-board 
...
Read more...
---
Single-cell battery charger
25 November 2020, iCorp Technologies , Power Electronics / Power Management
The SGM41511 is a battery charger and system power path management device with integrated converter and power switches for use with single-cell Li-ion or Li-polymer batteries. This highly integrated 3 A 
...
Read more...
---
Locally designed gang battery charger
25 November 2020, Seven Labs Technology , Power Electronics / Power Management
Made by Seven Labs Technology, the JuiceBar has 10 individually configurable chargers, each of which can be configured to charge the battery with a charge current of up to 2 A. What really makes the JuiceBar 
...
Read more...
---
CO2 sensor for indoor air quality applications
25 November 2020, Electrocomp , Analogue, Mixed Signal, LSI
With dimensions of just 10,1 x 10,1 x 6,5 mm, the SCD40 from Sensirion's footprint has been miniaturised by a factor of five compared to its predecessor, the SCD30. Using the photoacoustic sensing principle, 
...
Read more...
---
Regenerative power system integrating two instruments
25 November 2020, Conical Technologies , Power Electronics / Power Management
The IT-M3600 regenerative power system from ITECH integrates two instruments in one, those being a bidirectional power supply and a regenerative electronic load. When used as a load, its energy recovery 
...
Read more...
---
Battery manufacturer enters South African market
25 November 2020 , Power Electronics / Power Management
Energon, a leading battery manufacturer based in Russia, has expanded its global presence to include new subsidiaries in Turkey (as the centre of a new cluster for eastern Europe, the Middle East and 
...
Read more...
---
Li-MnO2 and Li-ion batteries
25 November 2020, Surn Technologies , Power Electronics / Power Management
COROS Battery, which is located in Korea, has launched new 3,6 V Li-SOCl
2
(lithium thionyl chloride) and 3,0 V Li-MnO
2
(lithium manganese) batteries. The company's key members have extensive experience 
...
Read more...
---