printer friendly version
Mobile interactive systems being developed
1 March 2000
Analogue, Mixed Signal, LSI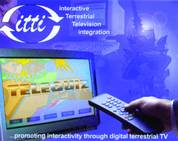 During the next few years the market for multimedia communication systems is expected to grow as fast as did the mobile phone market. After the year 2000 a new generation of multimedia products, based on MPEG-4 will fuse together today's communication and consumer electronic products. So says leading European semiconductor company, STMicro- electronics, who states that this is an area where its expertise is being put to good use.
Known as M4M, this is a MEDEA (Microelectronics Development for European Applications) project that aims to develop prototype chipsets for mobile communications applications based on the emerging MPEG-4 compression standard. This will provide greater interactivity and higher levels of compression than MPEG-1 and MPEG-2, says ST. The goal is to find technical solutions and prototype VLSI implementations for mobile realtime communications on the one hand, and interactive broadcast systems for mobile receivers on the other.
ST is currently the world's biggest supplier of MPEG-2 decoding chips and is working with 11 other organisations to develop optimised building blocks that can be rapidly adapted for specific applications as they emerge.
Bridges and broadcasting
Interactivity is one of today's key trends and considerable effort is being applied all over the world to bringing interactivity to the television industry. Today there is a large gap between standard television broadcasting and fully interactive services such as the Internet. According to ST, MEDEA Project A101 aims to bridge this gap by developing a digital multimedia receiver that will receive a wide range of inputs (satellite, cable and terrestrial broadcasts, telephone etc) and provide return channels to allow user interaction with the selected service.
This not only leads to the availability of services such as home shopping and video-on-demand, it opens up many new possibilities. Relaxing at home, the consumer can participate in the quiz that is being broadcast, or stake money on a horse race at the very moment that the race is being run hundreds of miles away, are some examples.
Interactive digital terrestrial TV
At the IBC '99 exhibition held in Amsterdam, the partners in another European project, iTTi (interactive Terrestrial TV integration), provided the first demonstration of interactive digital terrestrial TV, using a real transmission environment on both the broadcaster and the user side. ST acted as project leader in this.
Further reading:
Low power 36 V operational amplifier
EBV Electrolink Analogue, Mixed Signal, LSI
The TSB622 is a general-purpose, dual operational amplifier featuring an extended supply voltage operating range of 2,7 to 36 V and rail-to-rail output
Read more...
---
Quad-output buck regulator
Altron Arrow Analogue, Mixed Signal, LSI
The LTM4673 from Analog Devices is a quad-output µmodule buck regulator which has a wide input voltage range and built-in digital power system management.
Read more...
---
u-blox' smallest ever GNSS module
RF Design Analogue, Mixed Signal, LSI
Designing an anomaly detection library with AI learning capability is possible with minimal data and with no specific data-science skills needed.
Read more...
---
Evaluation board for MEMS accelerometers
Altron Arrow Analogue, Mixed Signal, LSI
The board is designed to facilitate fast system prototyping and device evaluation of MEMS devices in ST's ASM330LHHX product family.
Read more...
---
Efficient cold chain management with high-accuracy temperature sensors
Analogue, Mixed Signal, LSI
Choosing the correct system of temperature sensing in cold chain management is vital to ensure quality and product safety for the consumer.
Read more...
---
Tiny CO2 sensor employs photoacoustic spectroscopy
TRX Electronics Analogue, Mixed Signal, LSI
The device uses a high-sensitivity MEMS microphone to detect the pressure change generated by CO
2
molecules within the sensor cavity.
Read more...
---
Self-learning AI sensor for fitness tracking
TRX Electronics Analogue, Mixed Signal, LSI
The Bosch BHI260AP is ideal for always-on sensor applications like wrist wearables, hearables, smartphones, AR/VR headsets and controller device.
Read more...
---
Sensor nodes for reliable air quality data
TRX Electronics Analogue, Mixed Signal, LSI
The advanced sensors offer easy integration, fully calibrated outputs with a digital interface, and optimal measurement of vital air quality parameters.
Read more...
---
High-resolution magnetic position sensor
TRX Electronics Analogue, Mixed Signal, LSI
Featuring a 14-bit sensor array and analog front-end, the sensor uses a differential measurement method to compensate for external stray magnetic fields.
Read more...
---
Absolute pressure sensor
Altron Arrow Analogue, Mixed Signal, LSI
The sensing element, which detects absolute pressure, consists of a suspended membrane manufactured using a special process developed by STMicroelectronics.
Read more...
---