printer friendly version
Why you don't take 'touch' for granted
30 September 2020
Editor's Choice
The key criteria for choosing the right sensor control IC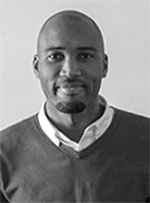 Adilson Jacob.
Touch has become an incredibly intuitive way for people to interact with high-tech devices. In just a few short years after the first smartphones hit the shelves, it seems the whole world is happily tapping, swiping, pinching and flicking on phones and tablets, in stores, at work, and on the road. We expect every response to be precise and instant, as cool and glassy smooth as the surface of the device itself.
What factors should I consider when designing a touch user interface?
Designers know that this is not always easy to achieve. The processes involved with creating and measuring the capacitance changes that describe the type and location of each touch on the screen are subject to numerous challenges such as electrical noise both inside and outside the system, humidity in the environment, and unintentional user gestures close to the screen.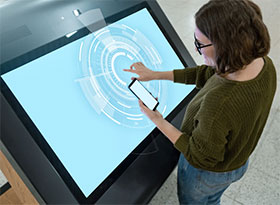 On the other hand, ensuring electromagnetic compatibility (EMC) of the end product is especially challenging for equipment that contains a touchscreen. Whereas passing EMC testing calls for immunity to external electrical disturbances, the touchscreen relies on detecting and measuring disturbances to interpret the user's wishes.
Achieving great touch sensitivity and fast response, while preventing unwanted signals causing spurious responses, calls for careful engineering.
Why is touch performance difficult to optimise?
Unfortunately, after many cumulative man-years of touchscreen development experience, there is no 'default setting', no universal parameters that can be simply programmed to make the touchscreen of an embedded project just work. Every system is different: there are multiple touchscreen technologies such as glass-film or glass-glass construction with single or double ITO (SITO/DITO) layers; the size of the screen and the cover-lens material and thickness influence touch response; and designers may have only a limited notion of the environment in which the screen will be used – whether outdoors or indoors, whether there will be high humidity or likelihood of water splashes, or other potential sources of interference.
The interactions between the display and the touch controller are critical to ensuring a great touch experience for the user. It's probably fair to say that most projects consider the touch display before the controller. The concept for the product is often predominantly about look and feel, and the display size is often determined by application constraints, as are decisions about the cover-lens, such as the thickness, glass or polycarbonate, any vandal-resistant treatments, and anti-glare/anti-reflective coating.
How should I choose a touch controller?
With so many decisions already made or difficult to change, the challenge to identify and integrate a suitable touch controller – and optimise the firmware – can demand specialist skills and expertise.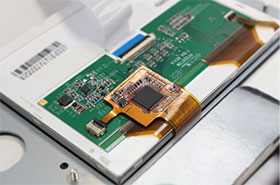 Typical touch control chips on the market today are microcontroller-based ICs that integrate circuitry needed to stimulate the sensor and capture measurable responses. This typically includes a high-voltage charge pump controller, regulator, and multi-channel capacitance-to-digital converter that takes care of driving and sensing the capacitive-touch electrodes.
Not one shoe size fits all
Selecting the right touch IC to enhance your product's performance cannot be a generic process. It needs to be as individual as each customer and tailored to their particular product's application needs. This level of service doesn't cost the earth. It is certainly not as costly as selecting the wrong touch IC, starting the whole design process again, or failing EMC testing.
Too often companies are having to take corrective action. In all instances they have actually added cost by extending their development time, doubling resources and investing twice, and not entering the market as quickly as intended.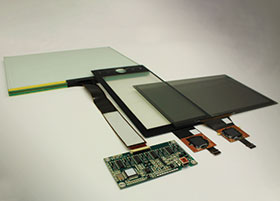 Selecting the best controller for a given application can depend on factors such as cost and availability as well as performance. At Anders, we have experience with various types of controllers from several vendors, spanning a wide price/performance spectrum. A low-cost controller can often be tuned to deliver satisfactory performance, particularly with small display sizes and when the operating environment is relatively benign. With increasing display size, and as the electrical and electromagnetic environment becomes more challenging, a higher-performing controller is usually needed to achieve a suitable balance of signal detection and noise rejection to ensure robust and reliable touch detection in all operating conditions.
Table 1 shows an example of two very differing applications and the requirements for the touch IC.
Table 1. Touch IC requirements for two different applications.
Bolstering the familiarity that comes with the experience of working with various types of controllers on a wide range of customers' projects, our preferred suppliers often present training workshops to introduce new products. These provide a valuable source of hands-on practice with the latest devices and techniques for touch optimisation. This way, we continue to expand the range of tools at our disposal to help make your touchscreen perform at its best.
The new product you're developing right now is in demand and looks amazing, just as you designed it. Great touch is a critical part of the user-experience mix but can be the toughest aspect to solve.
Although not easy, with the right help you can get there. Let's start the conversation.
For more information visit www.andersdx.com
Further reading:
What is device management and why should you care?
25 November 2020, Trinity IoT , Editor's Choice, Telecoms, Datacoms, Wireless, IoT
When device management is implemented alongside a centralised interface, companies can update firmware or software, without the need to manually perform each update in the field.
Read more...
---
The A to Z of A2B applications
25 November 2020, Altron Arrow , Editor's Choice, Telecoms, Datacoms, Wireless, IoT
An A
2
B device's support for up to 32 channels of downstream audio and upstream audio on the network facilitate the distribution of multiple channels of different audio content within a single system.
Read more...
---
What makes good connector design?
25 November 2020, IPD Electronics , Editor's Choice, Interconnection
It's important to remember that your connector may have physical design constraints like a minimum wire gauge or number of contacts, so it's vital to consult with your connector supplier early in the process.
Read more...
---
Personality profile: Dereck Styane
25 November 2020, Phoenix Contact , Editor's Choice, News
"We do try and develop people and promote them from within the company, so I savour people's personal growth that I've overseen."
Read more...
---
Products of the Year 2020
25 November 2020 , Editor's Choice, News
A selection of some of the best products to hit the South African electronic engineering market this year.
Read more...
---
Ask your PCB supplier about reliability, not just capability
28 October 2020, Elmatica , Editor's Choice, Manufacturing / Production Technology, Hardware & Services
Make sure to discuss combinations and how your solution affects risk of failure with the multiple heat cycles required to assemble the product, and the risk of failure in the final application.
Read more...
---
How you can help your EMS partner
28 October 2020, Jemstech , Editor's Choice, Manufacturing / Production Technology, Hardware & Services
If you want a good quality, reasonably priced product in a quick turnaround time, always communicate your assembly requirements effectively with your EMS partner.
Read more...
---
Practical experience with PCB robotic soldering processes
28 October 2020 , Editor's Choice, Manufacturing / Production Technology, Hardware & Services
Over the past few years there has been a lot of discussion over the need for higher temperature materials and expanding the use and knowledge of high temperature assembly techniques.
Read more...
---
TRX welcomes Hannes Taute as new MD
28 October 2020, TRX Electronics , Editor's Choice, News
We delve into his background, what his plans for TRX Electronics are, and how he envisions what the future of the local electronics industry will look like.
Read more...
---
Personality profile: Hosia Matlou
28 October 2020 , Editor's Choice
"To make a success in the very niche electronics manufacturing market, I believe it's important to have experience in both engineering and business management."
Read more...
---