printer friendly version
The same old new normal
EMP 2021 Electronics Manufacturing & Production Handbook
Manufacturing / Production Technology, Hardware & Services
COVID-19 continues to ravage the world, particularly in South Africa where we're going through an alarming 'second wave'. But the show, as they say, must go on. In an electronics manufacturing industry already under severe pressure, manufacturers have found ways to adapt to the new normal. And let's face it, adapting to new normals is something we've got used to in this country. Whether it's government ineptitude, state capture, or load shedding, we've been forced to adapt to our circumstances before, and we will do so again.
To find out just how local contract electronics manufacturers (CEM) – or electronics manufacturing service providers (EMS) if you prefer that description – have coped with the financial and operational fallout from the pandemic, Dataweek conducted a Q&A; with three of them.
Our contributors were:
• Rob Steltman, founder and owner of Barracuda Holdings.
• Gerrie Jansen, director, Jemstech.
• Ushir Mehta, managing director, Production Logix.
Dataweek: How was business overall for you in 2020? Has the nature of your customers' projects changed in terms of the types of products and/or production run volumes?
Rob Steltman, Barracuda Holdings: We have been fortunate to have experienced year-on-year growth since our inception in 2010. Last year was no different as far as growing the company is concerned, even taking into consideration the lockdown period. We consider ourselves incredibly fortunate and have been extremely well supported by our customers, suppliers and bankers, as well as having a good bit of fortune regarding COVID related downtime.
Our management team worked extremely hard to see us through the incredibly difficult lockdown period, followed by a turbulent re-opening and now a second wave of infections. Our staff have been fantastic and the company has really pulled together and worked as a unified team.
Our customers are very varied and span many different industries, which has allowed us some stability. As one industry slows, the other picks up. Production run sizes have been similar to pre-lockdown, however supply shortages due to complex supply transportation have meant that we have often had to break bigger runs into smaller sub-runs to accommodate output with what materials are available at any one time. This does add significant inefficiency and loading on the system. Fortunately we seem to have been able to navigate this with success.
Gerrie Jansen, Jemstech: Business in 2020, as with most other CEMs, had its ups and downs. Overall in 2020 Jemstech had a positive year with a growing customer base. We have increased our capacity with the addition of our ASM assembly line and we were able to sell the extra capacity to our customers.
We see an increase in the local development of new products in the IoT sector with the amount of prototyping we did last year. We are positive that the prototypes will lead to higher volumes of manufacturing this year.
The size of production runs varies from customer to customer but is mostly in the 1000 to 5000 quantity range, with the odd exception of a run above 10 000 units.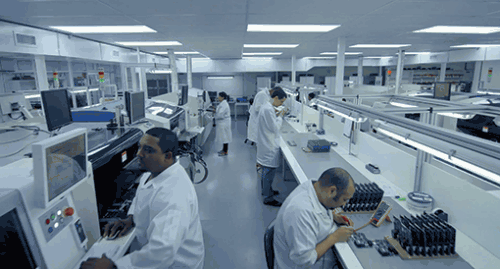 Ushir Mehta, Production Logix: 2020 was a rocky year, without a doubt. Most impacted were telematics customers who have been hard hit, with production sizes reducing substantially compared to prior years. We are grateful that other sectors, especially within the 'high-end technology' space, have resumed operations relatively unabated.
Dataweek: Humans are susceptible to COVID-19, while machines keep on running regardless. So is the 'new normal' all about managing people differently, or do you need to rethink how best to manage or automate all your processes differently?
Rob Steltman, Barracuda Holdings: Contract assembly, at the best of times, is a very complex business due to the extensive number of variables that present themselves with different customers, quantities, products and processes. It would be wonderful to have just a handful of variants of products and be able to 'dial in' the machines optimally and run for long periods on the same product; however this is not the case for a contract assembler as the variation is so large. There is still a significant reliance on people to manage this.
The pandemic and reliance on individuals in the business has driven us to fast-track practical business and production support projects, as well as investigate automating some of the more traditional operator related activities. These initiatives previously took a bit of a backseat as one naturally tends to fall back on what you know and are comfortable with, and there is always a natural resistance to change.
This will change in our business as we adopt a more 'new age' approach in our environment. This takes significant investment to do properly in order for it to deliver true value to the business and customer, and we hope to see the fruits of what we have started implementing in 2021 onwards.
Gerrie Jansen, Jemstech: We are very fortunate that our services were not disrupted during COVID. We experienced one positive case that was dealt with according to the Department of Health guidelines. Our employees were very supportive to keep Jemstech's doors open during this time by adhering to the safety protocols.
All non-essential administration staff were allowed to work from home during lockdown and were slowly phased back into the office as the lockdown restrictions were lifted, and we had to adjust some of our processes to cater for this change.
Ushir Mehta, Production Logix: Yes, humans are the 'weak link' in the COVID context but there has not been a substantial difference in the way we manage our manufacturing processes compared to pre-COVID. We have implemented the necessary preventive measures within our operation to mitigate against the spread of the virus and have dramatically reduced in-person meetings with both suppliers and customers.
A positive to come from this has been the sheer level of support from our staff to step up and fill the gaps in our operation during the easing of the lockdown restrictions, and thereby being able to support our customers. The supply chain, however, continues to be affected with shipments of components often being delayed at the last hour.
Dataweek: What measures have you taken to protect your staff and change your processes? What about your clients, in terms of delivery and collection of products, and other interactions?
Rob Steltman, Barracuda Holdings: Fortunately we made a very early start on PPE (personal procurement and sanitisation processes before the official lockdown, and also employed additional staff to continuously disinfect and clean all common areas and surfaces multiple times a day. This was based on what information was available at the time. This early adoption certainly helped develop the disciplines as times became tougher.
During the lockdown period we compiled a formalised and comprehensive COVID-19 workplace plan and policy. All staff were added to a communications group and we could keep everyone up to speed in real time. Post-lockdown we staggered our startup and adjusted our work areas to maintain the recommended distances between people, and maintained high vigilance with regards to all aspects of person-to-person interaction. This included deliveries of materials and collections of goods as well as meetings with customers.
It takes continuous reinforcement and awareness to keep disciplined, as we have seen the tendency to relax, due to a perceived reduction in the risk, take root with the lockdown levels dropping. Unfortunately it is confirmed that the second wave is upon us and vigilance needs to be higher than ever.
Gerrie Jansen, Jemstech: We have installed screens to separate our workers and allowed for social distancing between each worker. The wearing of masks and sanitisation with alcohol is compulsory when entering the various areas in the factory.
We have not allowed clients to enter the factory at all during lockdown and meetings were held remotely on digital platforms. Only essential technical people from our clients were allowed to perform first article inspection, or repair and maintenance of test jigs when absolutely necessary.
Our receiving and dispatch area is isolated from the rest of the factory. Transparent screens were installed to protect our workers in this area from public interaction. Contactless delivery was implemented.
Ushir Mehta, Production Logix: All our staff are required to remain confined to their relevant departments during working hours. Lunch and tea breaks are also staggered to prevent staff from other departments meeting at the same time and place. Screening is conducted each morning for any staff member that shows a high temperature or any signs of the virus.
Staff members who feel ill or feel they may have come into contact with the virus are strongly advised to stay at home and to not feel guilty about reporting in sick.
From a customer point of view, we have drastically reduced in-person meetings and factory tours.
Customers who collect and suppliers who drop off goods are met outside of our stores with our storemen, who are kitted in complete protective gear. The products are sanitised prior to being brought into the production environment.
Dataweek: People working desk jobs have largely turned to solutions like Zoom to have face-to-face interaction with clients, suppliers, etc. Does this work in the electronics manufacturing industry?
Rob Steltman, Barracuda Holdings: While this technology has been truly amazing and certainly has allowed continuation of many aspects of the business, both administrative and technical administrative, there is no alternative for those actually doing the physical work required at the workplace in manufacturing.
Gerrie Jansen, Jemstech: We see communication with our customers as an integral part of our business. With some of our clients based in other provinces, we have been communicating via Zoom or other conferencing platforms with our customers pre-COVID to exchange information. We are using the technology available to make this new way of working as effective as possible.
We have used the technology effectively to remotely install test jigs onto the production floor for a new product line with great success, and have also remotely commissioned our ASM pick-and-place line with remote support from Germany.
We believe the new way of working can supplement the electronics manufacturing industry to save time and be more effective, but can never completely replace a good, honest face-to-face discussion with a client, supplier or partner.
Ushir Mehta, Production Logix: While not ideal, Zoom meetings have worked great for ourselves and for our clients and suppliers. We find that Zoom meetings are often more concise and to the point, allowing us to be more productive during the day without needing to fight traffic. However, there comes a time when face-to-face meetings are beneficial, either to resolve issues or to build a relationship.
Dataweek: Presumably the most labour-intensive processes are the worst affected. Is this the case, and which departments does it affect most?
Rob Steltman, Barracuda Holdings: The most susceptible area in our company is second-stage PCB, box build and final assembly. This is very labour dependent and has the highest number of hands required.
Gerrie Jansen, Jemstech: As mentioned previously, we were fortunate that only one staff member was affected and tested positive for COVID-19. By enforcing social distancing, the wearing of masks and frequent sanitisation of hands, we try to curb the spread of the virus. We have, for example, limited the amount of workers allowed in our canteen and rescheduled lunch breaks to ensure safe social distancing and prevent overcrowding.
Ushir Mehta, Production Logix: Most certainly, labour-intensive processes are naturally the highest risk areas, such as our leaded assembly and harnessing assembly divisions where many people need to touch the product during the assembly process.
Dataweek: What are your main challenges and what do CEM clients need to be cognisant of?
Rob Steltman, Barracuda Holdings: We have found that the most problematic area has been the supply of materials, either through the manufacturers of the sub-parts/components having been affected by local lockdowns, or the huge delays in shipping goods around the world. This is leading to supply allocations and significant price increases.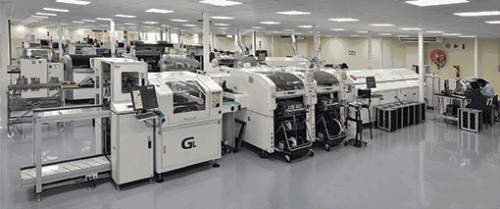 Gerrie Jansen, Jemstech: The main challenge that we have noticed is the overall increase in lead times of components. We encourage our customers to consider extending their forecasting to a six-month window period if possible. Where not possible, clients should consider keeping buffer stock of critical and long lead-time components.
Ushir Mehta, Production Logix: The main challenge is currently the unreliability of the supply chain, which therefore requires the constant rescheduling of our production processes. CEM customers should be aware that delivery dates for imported items are in a state of flux, either through a lack of flights, or due to the items being held up at customs. Whilst we always take our customers' priorities seriously and reschedule our production plan to meet their required delivery dates, delays are sometimes unavoidable. Customers should therefore try to plan further in advance than they otherwise would.
Dataweek: Are the systems/equipment available to manage the automated steps of a production process remotely? Have you taken steps or do you have upgrade plans in this regard?
Gerrie Jansen, Jemstech: The industry is slowly moving toward greater digitalisation of PCB assembly (PCBA) capabilities, ultimately culminating in 'lights out' PCBA manufacturing. In the South African context, however, where most of the equipment is imported – coupled with a weak rate of currency exchange – complete automation is not feasible yet. Automation also works well where you are producing very high volumes of the same product. In the high-mix, low- to medium-volume environment that we face in South Africa, automation becomes less feasible as the robots are optimised to perform repetitive tasks.
Our focus is to optimise our pick-and-place lines to ensure that this process is automated from start to finish with as little human intervention as possible, whilst ensuring that the products meet all the client's quality requirements. Remote programming of a pick-and-place line has been available for quite a few years and our new lines allow for this. Quick changeover from one product to the next allows for much higher efficiency on the line.
We are looking into technology that can automate labour intensive, repetitive tasks and have recently imported a screw counting and packaging machine that provides accurate, repeatable results and reduces our labour component.
Ushir Mehta, Production Logix: Fortunately, our systems had already been set up to allow for efficient remote working pre-COVID.
Dataweek: Do you have contingency plans in place if a member of staff contracts COVID-19? Are there contract workers out there who can plug temporary gaps in your workforce?
Rob Steltman, Barracuda Holdings: Utilising contract workers to replace individuals or teams who have been isolated off site for COVID reasons is very difficult. Much of what we do is quite specialised and there is significant on-the-job training that has been done with permanent staff. To simply 'plug in' a replacement set of hands is very hard.
That being said, we have found that with the correct supervision and processes in place, we have successfully implemented this strategy when necessary.
Gerrie Jansen, Jemstech: All our staff are screened upon entering the workplace. If the temperature of a worker exceeds the specified temperature, they are immediately isolated.
All our staff are IPC trained, and as part of our ISO requirements we ensure that they are multi-skilled and can easily be reallocated to a different area. In the EMS environment it is difficult to find IPC certified people. At Jemstech we also have very specific procedures and work instructions, and we do not make use of contract workers that are not well versed in our specific procedures.
Ushir Mehta, Production Logix: Our staff are cross-trained across various disciplines, so we are able to easily plug the gaps in the various departments if needed.
For more information contact Barracuda Holdings, +27 21 851 3357, gill@ivorygroup.co.za, www.barracudaholdings.co.za
Credit(s)
Further reading:
Battery operated UV-C surface disinfector
26 February 2021, Electronic Industry Supplies , Manufacturing / Production Technology, Hardware & Services
Touted by its maker, Heraeus, as the only battery operated UV-C surface disinfector in the world, the Soluva Zone H promises chemical-free, dry, contactless, fast, and absolutely reliable destruction 
...
Read more...
---
PCB laser marking and FPC laser cutting machines
25 November 2020, Zetech , Manufacturing / Production Technology, Hardware & Services
PCB laser marking and FPC laser cutting machines from HGTech can be integrated with SMT inline operation. The laser marking machine is designed for barcode marking, 2D codes and characters, graphics and 
...
Read more...
---
High conductor pull-out values with square crimping shape
25 November 2020, Phoenix Contact , Manufacturing / Production Technology, Hardware & Services
The Crimpfox Vario 4S crimping tool from Phoenix Contact ensures reliable processing of insulated, uninsulated, and TWIN ferrules.The integrated pressure lock guarantees a complete and process-reliable 
...
Read more...
---
Directory of Suppliers 2021
EMP 2021 Electronics Manufacturing & Production Handbook , Manufacturing / Production Technology, Hardware & Services
Contact details and core business offering of prominent and trusted companies involved in, and supplying to, the local electronics manufacturing industry.
Read more...
---
The benefits of outsourcing your product to an electronics manufacturing company
EMP 2021 Electronics Manufacturing & Production Handbook, Omnigo , Manufacturing / Production Technology, Hardware & Services
The electronics manufacturing industry has evolved quite a lot over the last half a century. Fifty years ago, most large-scale production runs were handled in-house. When surface mount technology was 
...
Read more...
---
A match made in car alarm heaven
EMP 2021 Electronics Manufacturing & Production Handbook, Projects Concern Manufacturing , Manufacturing / Production Technology, Hardware & Services
When Sanji scored a big project to have its alarms fitted to the Isuzu D-Max, it turned to Projects Concern Manufacturing to produce them. This case study explains why.
Read more...
---
An introduction to counterfeit components and testing
EMP 2021 Electronics Manufacturing & Production Handbook , Manufacturing / Production Technology, Hardware & Services
A simple approach to minimise counterfeit components passing through goods receipt to production is to create a component reference database.
Read more...
---
SMT reflow oven-to-oven repeatability
EMP 2021 Electronics Manufacturing & Production Handbook, MyKay Tronics , Manufacturing / Production Technology, Hardware & Services
With modern technology and control systems it is possible to adjust some reflow ovens so a single recipe will work 'among' ovens for an individual product.
Read more...
---
A comprehensive guide to X-ray inspection
EMP 2021 Electronics Manufacturing & Production Handbook, Techmet , Manufacturing / Production Technology, Hardware & Services
With every new model of an electronic device, the internal components get smaller and smaller with more and more demand. Not surprisingly, this miniaturisation, coupled with increasing power throughput 
...
Read more...
---
Conformal coatings vs. encapsulation resins – making an informed choice
EMP 2021 Electronics Manufacturing & Production Handbook, Vepac Electronics , Manufacturing / Production Technology, Hardware & Services
The design of the PCB, the components used, the housing and the anticipated end-use environment all play a major factor in the decision.
Read more...
---