printer friendly version
Clearing the Static: Basic principles of static control
28 April 2021
Circuit & System Protection
Controlling electrostatic discharge (ESD) in the electronics manufacturing environment is a large task that has to be done correctly and safely. There are six basic principles of designing and implementing ESD control programmes.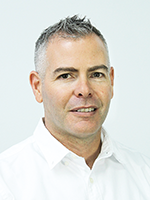 Greg Barron, Actum Group director
1. Design in protection
The first principle is to design products and assemblies to be resistant from the effects of ESD. This involves such steps as using less static sensitive devices or providing appropriate input protection on devices, boards, assemblies and equipment.
2. Define the level of control needed in your environment
What is the most ESD susceptible item you are using and what is the withstand voltage classification of the products that you are manufacturing and shipping? It is best to know the Human-Body Model (HBM) and Charged-Device Model (CDM) sensitivity levels for all devices that will be handled in your facility.
3. Identify and define the Electrostatic Protected Areas (EPA)
An ESD protected area is "A defined location with the necessary materials, tools and equipment capable of controlling static electricity to a level that minimises damage to ESD susceptible items."
4. Reduce electrostatic charge generation
The fourth principle of control is to reduce electrostatic charge generation and accumulation. We begin by eliminating as many static charge generating processes and materials, specifically high-charging insulators, as possible from the EPA work environment. Electrostatic discharge does not occur between materials kept at the same potential. Personnel are grounded via wrist straps and anti-static footwear.
5. Dissipate and neutralise
Not all generation of electrostatic charge in the EPA can be eliminated, therefore our fifth principle is to safely dissipate or neutralise those electrostatic charges that do occur. Proper grounding and the use of conductive or dissipative materials play major roles.
6. Protect products
Our final ESD control principle is to prevent discharges that do occur from reaching susceptible parts and assemblies. There are a variety of ESD control packaging and material handling products to use both inside and outside the EPA.
For more information contact Altico Static Control Solutions on +27 11 608 3001 or email sales@actum.co.za to discuss your static control requirements
Credit(s)
Further reading:
EMI filter bank for power and control lines
26 February 2021, RFiber Solutions , Circuit & System Protection
Atlanta Micro's AM35 provides six filters in a tiny 1,5 x 3 mm DFN package for filtering power and control lines necessary for spurious signal suppression for amplifiers, step attenuators, tuneable filters, 
...
Read more...
---
GDT surge protection devices
25 November 2020, Electrocomp , Circuit & System Protection
Bourns' new and improved next-generation surface mount two-electrode GDT (gas discharge tube) surge protection devices have been designed using Bourns' proprietary, advanced computer simulation techniques 
...
Read more...
---
ESD shielding bags
26 February 2021, Hot Tools , Circuit & System Protection
Available in different sizes according to requirements, ESD shielding bags supplied by Hot Tools can protect sensitive components from potential static damage. Their main use is for packaging various 
...
Read more...
---
Circuit protection and EMI design kits
25 November 2020, RS Components (SA) , Circuit & System Protection
RS Components now offers a wide range of design kits created by Würth Elektronik for engineers to use during prototype development. The kits include a selection of EMC components, making a perfect match 
...
Read more...
---
Littelfuse launches DC disconnect switch product line
25 November 2020, Altron Arrow , Circuit & System Protection
Littelfuse has expanded its solar product line of fuses, relays, surge protection devices, and more with its new DC disconnect switch. Trusted with over 25 million installations, Littelfuse understands 
...
Read more...
---
Help for choosing the ideal MOV surge suppressor
25 November 2020, Electrocomp , Circuit & System Protection
Almost every designer knows about metal oxide varistors (MOVs). These bidirectional and non-linear surge suppressor devices are ubiquitous in a large variety of applications to limit voltage during a 
...
Read more...
---
Compact, robust cable connectors with high mating reliability
25 November 2020, Actum Group , Interconnection
ERNI is expanding its robust and versatile range of MiniBridge (1,27 mm pitch) and MaxiBridge (2,54 mm) cable-to-board connector range with the MicroBridge family in a 1,27 mm pitch, which is currently 
...
Read more...
---
High power-density TVS diodes
25 November 2020, Hi-Q Electronics , Circuit & System Protection
Today's modern high power-density electronics are more vulnerable to electrical stresses than ever due to component miniaturisation. High-demand, scalable electronics such as smart meters require highly 
...
Read more...
---
Clearing the Static: ESD training and compliance
25 November 2020, Actum Group , News
According to Desco Industries, electrostatic discharge (ESD) can change the electrical characteristics of a semiconductor device, degrading or destroying it entirely. ESD could also potentially damage 
...
Read more...
---
ESD testing equipment and calibration
28 October 2020, Actum Group , Test & Measurement
ESD stands for electrostatic discharge, and describes the transfer of electrostatic charge between two objects. The resulting discharge from an electron imbalance may be so small that the human body cannot 
...
Read more...
---