printer friendly version
Range of EMI filters on offer
26 May 2021
Circuit & System Protection
EMI is often a difficult topic to get right for electronics engineers when designing their equipment. Depending on the usage conditions, setup and in some cases where multiple power supplies are used, switch-mode power supplies can sometimes have an effect on the final EMI (electromagnetic interference) performance of the end equipment.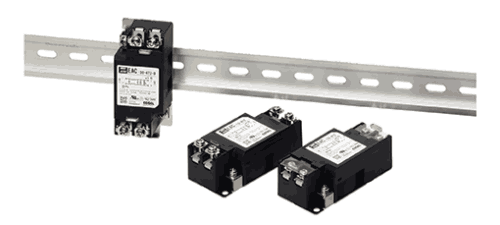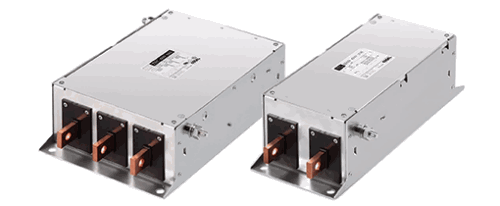 In certain cases, EMI test labs will implement 'quick fixes' to ensure the final equipment passes the necessary EMC directives and EMI filters are just one of a variety of solutions often used. But knowing which EMI filter to use is often challenging.
Cosel designs and manufactures a range of EMI filters designed specifically to be used in conjunction with its power supplies. It's important to mention that EMI filters are not a mandatory requirement, but if and when they are needed, Cosel suggests the relevant filter for you.
The Cosel range of EMI filters offers:
• Output currents from 3 A to 600 A.
• Single-phase and three-phase variants.
• Chassis and DIN-rail mounted options.
• 1- or 2-stage filtering.
• AC or DC input options.
• Low-leakage variants.
• Ultra-high attenuation variants.
All EMI filters are available with no minimum order quantity and average manufacturing lead times are just 4-6 weeks.
Credit(s)
Further reading:
Compact varistors offer surge capability of 6000 A
Electrocomp Circuit & System Protection
TDK has released the new EPCOS B72314S2* series of leaded disk varistors which cover a wide operating voltage range of 175 V
RMS
to 625 V
RMS
.
Read more...
---
New low-cost 60 W PSU
Vepac Electronics Power Electronics / Power Management
The new VCB60 series of 60 W PSUs from XP Power addresses the need for high-quality easy-to-use power solutions at attractive price points.
Read more...
---
Clearing the Static: ESD wrist straps
Actum Electronics Circuit & System Protection
The human body is the primary source of electrostatic charge generation. In order to control and reduce static charge build-up and prevent electrostatic discharges (ESD) at an electronic equipment facility, we use grounding systems to ensure that all components are at the same electrical potential.
Read more...
---
No need for custom enclosures thanks to rugged subrack system
Vepac Electronics Enclosures, Racks, Cabinets & Panel Products
The KM6-HD subrack range from Verotec meets the requirements of IEEE 1101.10 and 11, which expand on IEC60297 to add functionality required for modern industrial computing applications. This includes 
...
Read more...
---
Clearing the Static: ESD Flooring
Actum Group Circuit & System Protection
Altico's ESD flooring has been specially engineered to facilitate a uniform flow of static electricity directly to a ground point.
Read more...
---
PSU available in 75 W to 1000 W output range
Vepac Electronics Power Electronics / Power Management
The switched-mode power supplies can accept a wide range of dual AC/DC inputs and have active power factor correction.
Read more...
---
Half-duplex transceiver for RS-485
Vepac Electronics Computer/Embedded Technology
The new enhanced transceiver is designed for RS-485 data bus networks and is fully compliant with the TIA/EIA-485A standard.
Read more...
---
World's fastest 16-bit arbitrary waveform generator
Vepac Electronics Test & Measurement
The ARB Rider AWG-5000 has a 6,16 GS/s real-time update rate with a 16-bit vertical resolution and is available in two, four or eight channel models.
Read more...
---
Adjustable 1200 W power supply with near-to-zero output
Vepac Electronics Power Electronics / Power Management
Powerbox releases a 1200 W power supply, optimised for conduction cooling, which has adjustable near-to-zero output voltage and current.
Read more...
---
New transient voltage suppressors for automotive applications
EBV Electrolink Circuit & System Protection
The devices offer high surge capability of 3000 W and a high temperature operation up to 175°C for signal line protection.
Read more...
---