printer friendly version
From the editor's desk: All fall down
23 June 2021 Editor's Choice News
The Internet of Things (IoT) can help mitigate the consequences of load shedding, but paradoxically it could also be one of the biggest victims of the knock-on effects.
It goes without saying that the latest round of Eskom load-shedding has been a frustration at the very least and it looks set to continue or even get worse as winter goes by. The Internet of Things (IoT) can help mitigate the consequences in certain cases, but paradoxically it could also be one of the biggest victims of the knock-on effects.
One way in which the IoT can aid is by sensing and transmitting the occurrence of a load-shedding or power blackout event to a control centre to alert them to the outage. Spare a thought for the poor ATM technician (I use ATMs as an example only because of their familiarity and service-critical nature) who would get a flood of alerts, likely on their smartphone so they can't ignore or avoid them no matter where they are, at all times of the day and night as different suburbs in their area of responsibility successively go dark. How the IoT can help is by monitoring battery status to know when one is reaching the end of its life, so that those power alerts only get escalated to alarms when a battery is approaching the end of its life
Load-shedding in two-hour slots rather than the previous four hours – at least that's how it works in the City of Johannesburg, I can't speak for other parts of the country – means smaller, less expensive backup batteries can go the distance, but cycling harms their life expectancy significantly. Batteries don't come cheap, especially if you buy them on the black market (not that I would ever do that myself of course – I 'heard it from a friend').
Thieves in the Joburg area have been targeting Battery Centres, with one video that went viral on social media showing a gang of them breaking in, driving a mini-bus taxi into the loading bay and packing it full of batteries as well as computers and other equipment. And not just any batteries – they picked the ones that offer the highest capacity, the ones with the highest commercial value in other words, rather than discerning by brand.
The harm this causes in the IoT context is when the network providers' backup power systems fail, which happens much more frequently when they are beset by the evils of power cycling. I've been hearing more and more people say they have no cellular signal during load shedding and I've experienced the phenomenon myself, leading me to speculate that the network operators are simply unable or unwilling to keep all of their towers on for the period but rather wait it out. The key reason is probably that they're financially disinclined to keep all parts of their networks up and running and I'm sure no socially responsible company would ever buy batteries on the black market to cut costs (well, I'm fairly sure at least).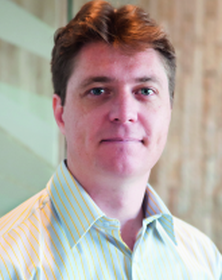 Brett van den Bosch, Editor
When the network is down for our smartphones, it's (generally) down for IoT systems too. IoT hardware is deliberately designed to minimise energy consumption and to be independent of the power grid, so they can carry on sending their data regardless of a power outage, but what's the point when there's no wireless network to send that data with?
Load-shedding is costing South African telcos tens of millions of Rands every year, but the cost of having a mission-critical system fail because of a network outage can be far more dire.
But I know a guy who knows a guy who can organise a UPS for me cheap-cheap, so I'm all good. That is, as long as the ATMs in my area don't go down, because apparently he only accepts cash… weird.
Credit(s)
Further reading:
Signal chain implementation for condition monitoring systems
Altron Arrow Editor's Choice Analogue, Mixed Signal, LSI
Like all system designs, there are many choices to be made when it comes to designing a condition monitoring system, each of which comes with various trade-offs and can drastically alter the DAQ signal chain design.
Read more...
---
Personality profile: Doug Gunnewegh
Editor's Choice News
"They say if it doesn't kill you, it only makes you stronger, so by now all the survivors are superheroes."
Read more...
---
World-first demo of wireless-powered 5G base station
Editor's Choice News
Ericsson and PowerLight Technologies are exploring the possibility of delivering safe wireless power-beaming capabilities to enable cleaner and more sustainable operations for mobile networks.
Read more...
---
One LoRa node to find them all
Otto Wireless Solutions Editor's Choice Telecoms, Datacoms, Wireless, IoT
Whether your barrier to making use of LoRa has been availability or the price of nodes and gateways, or the lack of network infrastructure, the solutions to these problems are now available.
Read more...
---
Products of the Year 2021
Editor's Choice News
A selection of some of the best products to hit the South African electronic engineering market this year.
Read more...
---
From the editor's desk: Weather forecast – partly sunny, moderately windy, opportunities on horizon
Technews Publishing Editor's Choice News
Be it wind or solar, new business is on the horizon for the South African manufacturing sector to support REI4P, and new opportunities are in the offing for companies including those in the electronics industry.
Read more...
---
Water, water everywhere and not a drop to drink
Omnigo CZ Electronics Manufacturing Deman Manufacturing Jemstech Editor's Choice
In light of the ongoing severe shortage of semiconductors globally,
Dataweek
asked a few local contract electronics manufacturers to share their experiences, but also for any positive spin they can give to the current state of affairs.
Read more...
---
LPWAN markets and applications
Avnet Silica EBV Electrolink Technews Publishing Telecoms, Datacoms, Wireless, IoT
In South Africa, the large installed base of IoT devices using legacy telecommunication protocols is a hindrance to the advancement of LPWAN and the continued kerfuffle over radio frequency spectrum is hampering this market.
Read more...
---
Thermal management in high-performance RF and microwave PCBs
Conical Technologies Editor's Choice Manufacturing / Production Technology, Hardware & Services
One of the many roles that a PCB has to perform is to channel heat from the underside of semiconductor devices through to the chosen heatsinking scheme as efficiently and effectively as possible.
Read more...
---
Omnigo's TestBench offers a reliable test base to meet a multitude of test requirements
Omnigo Editor's Choice
Ensuring that another product is ready to be part of our technologically driven world, functionally tested in an economical and timely manner.
Read more...
---