printer friendly version
The evolution of heavy-duty connectors
25 August 2021 Editor's Choice Interconnection
Heavy-duty connectors for industrial applications come in an overwhelming variety of versions. The multitude of different pin connector patterns with the same number of positions and the same cable diameter, which in turn can be mounted in many different housings, is not exclusively attributable to application requirements – the large variety of versions is the result of the evolutionary history of industrial connectors.
How it all began...
The first rectangular connectors for industrial applications were developed at a time when standardisation and norms were not major issues yet. From the first models, the range expanded almost without control with various numbers of positions, conductor cross-sections and geometries because of new customer demands. For several decades, there were only a few suppliers of such connectors, so competition in the market concentrated primarily on prices and delivery times.
Only in the last 10 years has there been the necessary pressure for innovation as new manufacturers have entered the market, calling the existing technical conditions into question. Such a competitive climate can bring about great leaps forward in development, benefiting users in many different ways. The numerous new products launched each year by manufacturers of industrial connectors often address the new challenges faced by machine builders and system manufacturers by using existing pin connector patterns as a basis. These new products demonstrate innovation and further development through their flexible handling.
Standardisation, a modular system and fast-connection technologies all make the heavy-duty connector a pioneer for tomorrow's smart production, which addresses not only the aspects of series production but also of batch sizes from one upward.
New materials
For historical reasons, the housings of all common designs of industrial connectors are made of metal. Only in the last 10 years have housings made of high-quality plastic surpassed their metal forerunners in many types of applications. Plastic connector housings for rough application conditions are already known to most machine manufacturers from the field of CEE connecting devices. Even for outdoor applications such as construction machines, event technology or fairground rides, such connecting devices made of robust plastic have been used for many years.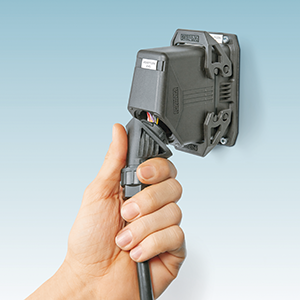 Figure 1. Evolution in plastic: The example of Heavycon EVO from Phoenix Contact clearly shows how to reduce the number of variants.
In the field of rectangular industrial connectors, modern plastics offer many advantages. Materials that were selected according to suitable criteria improve the ecological balance over the entire service life of a product – without any cost disadvantage for the user. Plastics consume less energy during the manufacturing process than steel or aluminium and they can be recycled with low energy consumption.
Using plastic as a housing material makes it possible to produce more complex connector geometries at low costs. In the example of the Heavycon EVO housing series from Phoenix Contact – featuring bayonet locks for variable selection of the cable outlet – the advantage for the user is easy to see (Figure 1).
With its flexible combination of sleeves and bayonet connection, the housing range only needs a relatively small number of part numbers, saving considerable costs for logistics and warehousing without sacrificing application variants. The plastic connectors also save weight, which brings further advantages when used on moving machine parts, for example.
If the operating conditions – such as end-to-end shielding for EMC protection – require a metal housing, aluminium alloys are now available that are resistant to corrosion even without powder coating. For the user, the advantage of not using a powder coating is that the conductive surface gives the connector excellent EMC properties.
Modular system for individual pin connector patterns
Today's modern machines and systems require a greater number of different interfaces than 30 years ago. Besides the supply of electrical power, the signals, data and other media, such as compressed air, must be transmitted through the control cabinet panel. To save space and installation costs, all interfaces are often combined into one male connector.
The historical approach of developing a new (combi-)pin connector pattern for each new application inevitably reaches its limits. System developers today use a modular connector system for such demands to assemble a customised male connector that combines all interfaces in a single housing (Figure 2).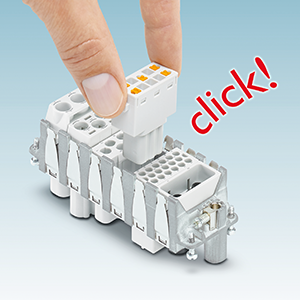 Figure 2. Innovative snap-in frame: With its sturdy catch springs, the frame enables quick mounting of modules to create a unique pin connector pattern.
The Heavycon housing series modular from Phoenix Contact allows multiple combinations for customised applications. To do this, it relies on a modular system of modules that are manufactured under series production conditions and assembled by the user in batch sizes of one to create the matching pin connector pattern. An online configurator not only makes it easier to select modules, but also provides the 'digital twin' as embedded CAD data, subdivided parts lists and a unique configuration ID. In addition to the obvious flexibility of modular systems, their use makes it possible to standardise interfaces to suit uniform panel cutouts and housing designs.
There are various sizes with up to six module slots, which can be assembled in a partial assembly for less complex interfaces. The interface can then be expanded later with additional modules as needed and it remains scalable. By now, all globally operating manufacturers of industrial connectors offer modular systems, most of which are even plug-in compatible with each other. This is another area where users benefit from the pressure among market participants to innovate. Some of the systems available on the market are considerably different in terms of handling (meaning the amount of work involved in their assembly).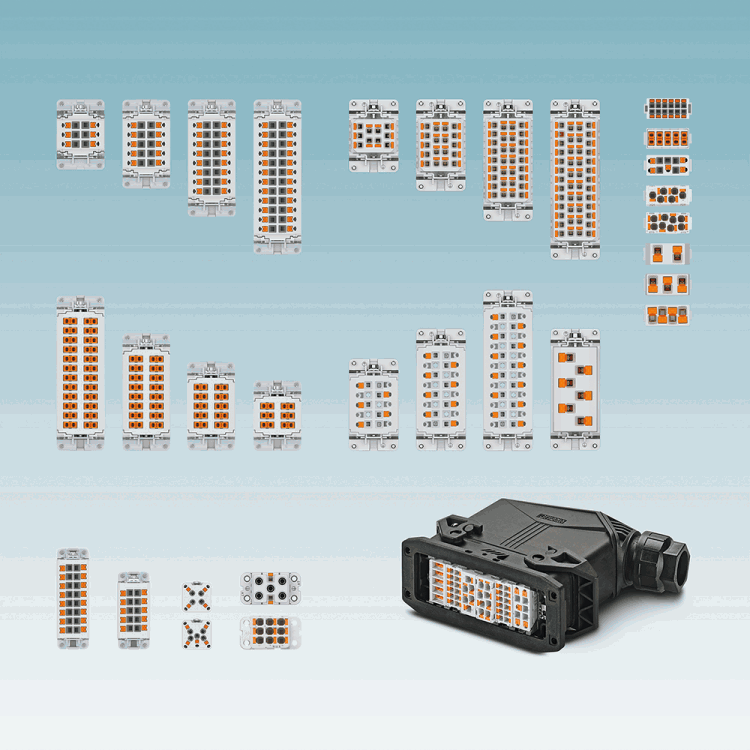 Figure 3. Direct insertion without any tools: Contact inserts with push-in technology provide a convenient conductor connection that is resistant to vibrations.
Fast-connection technologies simplify assembly right into the field
When it comes to the range of connection technologies, manufacturers of heavy-duty connectors are also competing to keep the assembly costs as low as possible. While the first modular systems offered on the market mainly involved crimp connection technology, Phoenix Contact was also able to integrate push-in connection technology – which is in high demand and now universally available – into the modular system. This makes handling easier and connection times much shorter. Vibration-resistant connection of flexible conductors with ferrules is done with simple, direct plugging. No special tool is required for push-in technology, even for disconnecting an already connected conductor.
This saves time during servicing and prevents handling errors. With the compact design of push-in connection technology, high-position interfaces can also be created for smaller cross-sections, which were otherwise only available for crimping (Figure 3). Similar fast-connection technologies are being offered by various manufacturers, but they vary in their coverage of available numbers of positions and cross-section ranges.
Summary
Tomorrow's smart production demands smart components that can be assembled quickly, easily and economically to create customised solutions that can be delivered from batch sizes of one upwards. Modern industrial connectors are a perfect example of what such components can look like. System developers are supported by configurators and rely on a modular system of series-produced components that can be assembled quickly and easily to create a customised interface. The selection of modern materials takes into account both economic and ecological demands throughout the entire life cycle.
Current standardisation efforts from the 'DC industry' and 'Smart Factory' fields will continue to boost development in the field of heavy-duty connectors and produce interfaces for Industry 4.0 that build on the evolution of the past 10 years.
For more information contact Phoenix Contact, +27 11 801 8200, sbritz@phoenixcontact.co.za, www.phoenixcontact.co.za
Credit(s)
Further reading:
Personality profile: Daniel Haywood
25 August 2021 , Editor's Choice
I find pockets of inspiration from the engineers and entrepreneurs that keep their businesses going and work hard to grow their companies.
Read more...
---
The LPWAN state of play in SA
25 August 2021, RF Design, Technews Publishing, Altron Arrow, Otto Wireless Solutions , Editor's Choice, Telecoms, Datacoms, Wireless, IoT
To help give our readers the low-down on what to be aware of and what to expect for the future, we consulted a few leading minds on the subject to get some of their insights and opinions.
Read more...
---
Modern trends are shaping new power connectors
25 August 2021 , Editor's Choice, Interconnection
While it may sound counter-intuitive to use smaller connectors, it is possible to obtain a better total current rating with connectors that use a larger number of smaller terminals.
Read more...
---
Optical design for ToF depth sensing cameras
25 August 2021, Altron Arrow , Editor's Choice
Optics play a key role in time-of-flight (ToF) depth sensing cameras and the optical design dictates the complexity and feasibility of the final system and its performance.
Read more...
---
From the Editor's desk: Sustainability in an unsustainable world
28 July 2021, Technews Publishing , Editor's Choice, News
It is probably the case that almost every generation of humans has believed it faces 'unprecedented' challenges of one kind or another. Partly this can be put down to us having relatively short 'cultural' 
...
Read more...
---
How to ensure end-to-end security for embedded systems
28 July 2021 , Editor's Choice
In order to provide the level of defence required, design engineers must choose wisely from the wide selection of techniques, protocols and products on offer rather than relying on a single component.
Read more...
---
Microtronix revives mothballed Anyview factory
28 July 2021, Microtronix Manufacturing , Editor's Choice, Manufacturing / Production Technology, Hardware & Services
This state-of-the-art production line is a dual-lane Panasonic line with 16 heads capable of running at well over 1 million placements a day.
Read more...
---
Component shortages persist, but hope is in sight
28 July 2021, Microtronix Manufacturing, Technews Publishing , Editor's Choice
The worldwide semiconductor shortage will persist through 2021, but is expected to recover to normal levels by the second quarter of 2022.
Read more...
---
Thermal profiling is integral to a process in control
28 July 2021, Electronic Industry Supplies , Editor's Choice, Manufacturing / Production Technology, Hardware & Services
Analysing and recording the thermal process through thermal profiling is essential to a well-documented operation in control.
Read more...
---
Personality profile: Derick Smalberger
28 July 2021 , Editor's Choice, News
I was born in 1963 in the Johannesburg suburb of Orlando. My father, who was working at the nearby Orlando power station as an operator, bought a truck two years later and started a transport business. 
...
Read more...
---