printer friendly version
From the Editor's desk: Hacking sure ain't what it used to be
29 September 2021
News
There was a time when the idea of security exploits involving the Internet of Things (IoT) amounted to little more than amusement over someone having managed to hack into their home network through a smart lightbulb. That notion seems rather quaint when weighed against the ransomware cyberattack in May this year that forced the Colonial oil pipeline in the US to shut down. It was reported that Colonial Pipeline paid the requested ransom (75 bitcoin or $4,4 million) within several hours after the attack, but it was several days before the pipeline could be restarted.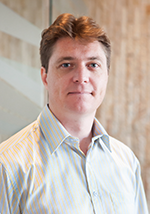 Brett van den Bosch, Editor
Sadly, as we know all too well, cyberattacks like this are no longer a novelty. From 2019 to 2020, the number of Kaspersky users encountering targeted ransomware increased by 767%. This increase occurred alongside a 29% decrease in the overall number of users affected by any kind of ransomware. The number of unique users from South Africa increased by 26%, ranking us third on the list of countries with the highest number of users encountering targeted ransomware.
According to the FBI, the average ransomware demand globally is estimated at $761,106. Organisations that decide not to pay the ransom spend around $732 520 to recover their systems, whereas businesses that do pay lose twice as much due to all the additional costs, totalling close to $1,45 million.
In response to the ever-shifting threat landscape, the IoT security market is set to accelerate over the coming years, with Markets and Markets forecasting growth from $12,5 billion in 2020 to $36,6 billion by 2025, at a compound annual growth rate (CAGR) of 23,9% over that period. Key factors cited are rising security concerns for critical infrastructure, increasing ransomware attacks on IoT devices, increasing data risk in IoT networks and growing IoT security regulations.
It's no surprise, then, that designers of IoT devices list security as one of their top concerns. They are most certainly taking the issue and the potential pitfalls seriously, but the reality is that security often takes a backseat to more immediate challenges such as tight timelines and getting a product to market. What's needed is an holistic approach that enables the security market to stay ahead of the bad actors, but instead it's barely able to keep up with their constantly shifting, ever-more ingenious tactics.
When you pit that against the hackers' strike force, it's really not a fair fight. These are not the awkward loners portrayed in 1980s movies who were doing it for a cause, overthrowing some evil corporation or whatnot. They're not all geniuses, mind you, but collectively they have some of the brightest, most determined IT brains on their side. And, as illustrated above, there's money to be made from successful ransomware attacks – stacks of money and thanks to cryptocurrencies like Bitcoin it's very difficult to track perpetrators down.
So, if you're an evil genius with mad hacking skills, or if you just want to liven things up by doing some light extortion on the side, then first of all, don't. It's a crime. But if that earnest plea hasn't dissuaded you and you're still on the fence, consider this: Hackers can afford to fail many times. Security cannot afford to fail even once.
Credit(s)
Further reading:
Innovation Summit 2021 showcases SA's top tech entrepreneurs
27 October 2021 , News
The bar for tech innovation was set high when investors, industry experts and entrepreneurs from all corners of the globe joined the Innovation Summit's first ever three-day hybrid event, held at the 
...
Read more...
---
PICMG ratifies IoT.1 firmware specification
27 October 2021 , News
PICMG, a leading consortium for the development of open embedded computing specifications, announced the ratification of the IoT.1 specification defining a communication standard between sensors/effecters 
...
Read more...
---
STEM programme takes African students closer to space
27 October 2021 , News
Intelsat, operator of the world's largest integrated satellite and terrestrial network, is expanding its partnership with MaxIQ Space (formerly Xinabox) in delivering its Xinabox Space STEM (science, 
...
Read more...
---
LPWAN markets and applications
27 October 2021, Avnet Silica, EBV Electrolink, Technews Publishing , Telecoms, Datacoms, Wireless, IoT
In South Africa, the large installed base of IoT devices using legacy telecommunication protocols is a hindrance to the advancement of LPWAN and the continued kerfuffle over radio frequency spectrum is hampering this market.
Read more...
---
Company profile: ChipOnBoard
27 October 2021, ChipOnBoard , News
From a tweezer to automatic pick-and-place machines ChipOnBoard sprang into existence in 2007 in the suburb of Phoenix, 25 km northwest of Durban Central in KwaZulu-Natal.
Read more...
---
From the editor's desk: China's growing hunger for chips
27 October 2021, Technews Publishing , News
No, this column is not about the chips you eat, I'm talking about the chips we in the electronics industry know and love best – those of the semiconductor variety. In light of China's escalating aggression 
...
Read more...
---
Renesas/Dialog synergy delivers winning combinations
29 September 2021, Hi-Q Electronics , News
Renesas Electronics and Dialog Semiconductor have officially joined forces, resulting in an immediate benefit to customers as Renesas announces 39 new 'Winning Combinations'. These expert designs showcase 
...
Read more...
---
Prototype chip decodes any type of data sent across a network
29 September 2021 , Editor's Choice, News
The silicon chip can decode any error-correcting code through the use of a novel algorithm known as Guessing Random Additive Noise Decoding (GRAND).
Read more...
---
Bumper sales quarter restores Samsung's lead over Intel
25 August 2021 , News
IC Insights has released its August update to the 2021 McClean Report, which includes a review of the top 25 semiconductor sales leaders for the second quarter of calendar year 2021 (2Q21). ICs and optoelectronics, 
...
Read more...
---
RFiber adds high-reliability supplier to its stable
25 August 2021, RFiber Solutions , News
RFiber Solutions has expanded its portfolio by establishing a distribution channel for X-REL Semiconductor's offering into the South African market. RFiber says it is optimistic about the solutions 
...
Read more...
---