printer friendly version
Water, water everywhere and not a drop to drink
27 October 2021
Editor's Choice
When the Covid-19 pandemic had most of the world hunkering down in various states of lockdown and the global economy was in tatters, automotive OEMs understandably took the view that new vehicle sales would take a severe downturn and slashed orders for new electronic components.
Since so many of the world's semiconductors are used in modern vehicles, manufacturers of consumer electronics greedily snapped up the newly available chip inventory, which is, again, perfectly understandable.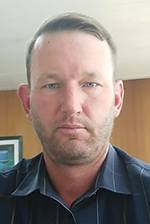 Jeandre van Molendorff, co-owner, Deman Manufacturing.
But the automotive industry didn't take nearly as hard a knock as predicted and suddenly they decided they wanted 'their' components back. This dragged the semiconductor supply chain into a crisis: chip manufacturers had cut their output in light of their demand forecasting, but with automotive OEMs being among their most important 'Tier 1' customers, they suddenly had to make a U-turn and ramp up their production. As is the way of things, the companies at the end of the queue were the smaller fish in an ocean full of hungry sharks amid a scarcity of food. The rest, as they say, is history and the global chip supply chain has become so disrupted that lead times which were a handful of weeks during normal times became months.
The Semiconductor Industry Association (SIA), which represents 98% of the US semiconductor industry by revenue and nearly two thirds of non-US chip firms, released a study in collaboration with Boston Consulting Group (BCG) analysing the benefits and vulnerabilities of the global semiconductor supply chain and recommending government actions to ensure its long-term strength and resilience.
The report, titled 'Strengthening the Global Semiconductor Supply Chain in an Uncertain Era,' finds that while the current global semiconductor supply chain structure based on geographic specialisation has enabled tremendous innovation, productivity and cost savings over the last 30 years, new supply chain vulnerabilities have emerged that must be addressed by government actions, including funding incentives to boost domestic chip production and research.
The report made three key findings:
1. The highly specialised global semiconductor supply chain has supported the industry's continuous technology innovation, benefited consumers and delivered enormous value. A hypothetical alternative with fully self-sufficient local supply chains in each region would require at least $1 trillion in incremental upfront investment and result in a 35% to 65% overall increase in semiconductor prices, ultimately resulting in higher costs of electronic devices for consumers.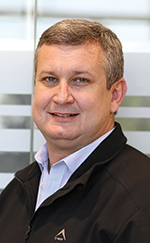 Dirk Venter, senior technical sales manager, Jemstech.
2. Geographic specialisation has created vulnerabilities in the global semiconductor supply chain. There are more than 50 points across the value chain where one region holds more than 65% of the global market share. These are potential single points of failure that could be disrupted by natural disasters, infrastructure shutdowns or international conflicts and may cause severe interruptions in the supply of essential chips. About 75% of global semiconductor manufacturing capacity, for example, is concentrated in China and East Asia, a region significantly exposed to high seismic activity and geopolitical tensions.
In addition, 100% of the world's most advanced (below 10 nm) semiconductor manufacturing capacity is currently located in Taiwan (92%) and South Korea (8%). An extreme hypothetical scenario of complete disruption of Taiwanese foundries for one year could cause the global electronics supply chain to come to a halt, creating significant global economic disruptions. If such a hypothetical complete disruption were to be become permanent, it could take a minimum of three years and a $350 billion investment to build enough capacity in the rest of the world to replace the Taiwanese foundries.
3. Government action is needed to address vulnerabilities in the global semiconductor supply chain and ensure its long-term strength and resilience. To reduce the risk of major global supply disruptions, the US government should enact market-driven incentive programmes to achieve a more diversified geographic footprint. These incentives should aim to expand semiconductor manufacturing capacity in the US and broaden the supply of some critical materials. For example, the additional capacity from such incentives would enable the US to meet domestic demand for advanced logic chips used in defence, aerospace and critical infrastructure.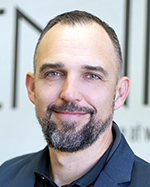 Pieter de Nysschen, managing director, Omnigo.
When will the current supply crisis end? It depends on who you ask and when you ask them. The situation is still volatile and highly changeable, but highly respected market research firm, Gartner, stated in May this year that the shortage will persist through 2021 and is expected to recover to normal levels by the second quarter of 2022.
"The semiconductor shortage will severely disrupt the supply chain and will constrain the production of many electronic equipment types in 2021. Foundries are increasing wafer prices and in turn, chip companies are increasing device prices," said Kanishka Chauhan, principal research analyst at Gartner.
The chip shortage started primarily with devices, such as power management, display devices and microcontrollers, fabricated on legacy nodes at 8-inch foundry fabs, which have a limited supply. The shortage has now extended to other devices and there are capacity constraints and shortages for substrates, wire bonding, passives, materials and testing, all of which are parts of the supply chain beyond chip fabs. These are highly commoditised industries with minimal flexibility/capacity to invest aggressively at short notice.
Across most categories, device shortages are expected to be pushed out until the second quarter of 2022 (see Figure 1), while substrate capacity constraints could potentially extend to the fourth quarter of 2022.
Figure 1. Gartner index of inventory semiconductor supply chain tracking – projected worldwide semiconductor inventory index movement, 2021-2022.
Gartner analysts recommend that OEMs dependent directly or indirectly on semiconductors take four key actions to mitigate risk and revenue loss during the global chip shortage:
1. Extend supply chain visibility – The chip shortage makes it essential for supply chain leaders to extend the supply chain visibility beyond the supplier to the silicon level, which will be critical in projecting supply constraints and bottlenecks and eventually projecting when the crisis situation will improve.
2. Guarantee supply with companion model and/or pre-investments – OEMs with smaller and critical component requirements must look to partner with similar entities and approach chip foundries and/or OSAT (outsourced semiconductor assembly and test) players as a combined entity to gain some leverage. Additionally, if scale allows, pre-investing in a commoditised part of the chip supply chain and/or foundries could guarantee the company a long-term supply.
3. Track leading indicators – While no relevant parameter by itself will project how the shortage situation will evolve, a combination of relevant parameters can help guide organisations in the right direction. "Since the current chip shortage is a dynamic situation, it is essential to understand how it changes on a continuous basis. Tracking leading indicators such as capital investments, inventory index and semiconductor industry revenue growth projections as an early indicator of inventory situations, can help organisations stay updated on the issue and see how the overall industry is growing," said Gaurav Gupta, research vice president at Gartner.
4. Diversify supplier base – Qualifying a different source of chips and/or OSAT partner will require additional work and investment, but it would go a long way in reducing risk. Additionally, creating strategic and tight relationships with distributors, resellers and traders can help with finding the small volume for urgent components.
With all due respect, it is fair to say that most South African electronics manufacturers fall into the 'small fish' category in the previous analogy and as such have drawn the short straw when it comes to bearing the brunt of the shortage. That doesn't make their pain any less acute, though, so we asked a few local contract electronics manufacturers (CEMs) to share their experiences, but also for any positive spin they can give to the current state of affairs. Our respondents were:
• Kishan Sarjoo, chief technology officer, CZ Electronics.
• Jeandre van Molendorff, co-owner, Deman Manufacturing.
• Dirk Venter, senior technical sales manager, Jemstech.
• Pieter de Nysschen, managing director, Omnigo.
Dataweek: All in all, how has your business managed to navigate through the past year and a half?
Jeandre van Molendorff: A new era of digitalisation has begun; it is not just an alternative but is the most widely used form of communication on the planet. Whether you have embraced it or avoided it, we are at the start of a new era where much of your company's communication and workflow can be done digitally and remotely.
Making the most of your social media platforms right now is the most important thing you can do for your business. Creating and maintaining a digital footprint of your business is an important aspect of surviving the current economic crisis as well as remaining relevant for the future.
The world is facing tremendous challenges at this point and many companies are realigning their business direction. As we move into the future, Deman Manufacturing has become more creative and innovative. We are continuously looking for new ways to enhance our production capabilities.
A crisis can easily lead to organisations falling back into old habits and these are often the times when exploring new strategies is most valuable. The new normal requires companies to move beyond traditional information sources, business models and capital allocation behaviours. They must highlight anomalous behaviours, challenge mental models, rethink their business models and invest their capital dynamically so they not only survive the crisis but also thrive in post-crisis environments.
Dirk Venter: One of the key aspects was more frequent communication with our clients regarding component shortages, working closely in partnership to ensure we can source components or approved alternatives as soon as they become available.
We had to work hard at increasing our effectiveness and shortening procurement cycles. If we did not react immediately, stock was sold in many cases within hours of becoming available.
Pieter de Nysschen: Omnigo has been in the fortunate position of having a good mix of business through various sectors, combined with multi-year contracts, which has put us in good stead from a revenue point of view. You could say that we have been fortunate as, due to these factors as well as a healthy demand for electronic products, we have not had to try too hard to keep our factory busy.
However, the larger impact was on people and the supply chain. We lost a dear friend and colleague to Covid and I think the strain is felt by all employees to cope with the ever-present threat of this pandemic as well as dealing with the new normal we have been forced to get used to. To help, we as a management team have been trying to uplift our staff morale through some incentives we have been running, for instance, we ran a specific campaign to revere women as a significant percentage of our workforce is women.
On the supply chain side we have been battling like everyone else to get stock and fulfil customer demand. Some of the things we have been doing to assist our clients are being more flexible in doing business, leveraging our size and being part of a multinational listed entity to improve service delivery. So far we have had some good victories and some minor battles lost, but all in all I feel we are winning this battle. At the very least this has forced us to change our way of doing things, which is always positive.
Dataweek: Experts are saying the chip shortage crisis should be under control by the end of 2022. What challenges do you foresee for your business and for the local industry between now and the end of next year?
Jeandre van Molendorff: Managing supply chains is becoming increasingly complex. This in turn leads to additional issues, which means more attention and added resources need to be aligned. As a result of the pandemic, production and logistics worldwide have experienced several difficulties.
Such market conditions require electronics contract manufacturers to concentrate their resources on precise and long-term material planning. Deman Manufacturing maintains stock levels of necessary components for its OEMs as a precaution against incurring high costs, obsolete or non-available components.
Dirk Venter: We are holding our thumbs that what the experts are predicting is true! We are very concerned about the rising tension between China and Taiwan at this moment and how big the impact would be on us as contract manufacturers, not to mention the rest of the world which is very reliant on Taiwan for the supply of semiconductors.
The challenge would once again be to work closely with our clients on better forecasting, which allows us to establish a buffer stock of long lead time components to try and ensure product availability. This will, however, have a big impact on working capital for both the EMS (electronics manufacturing services) company and the client.
On top of this we are still facing load-shedding and union strikes which have become almost 'ops normal' in the South African business environment. Luckily, we as South Africans are very resilient!
Pieter de Nysschen: I am an eternal optimist so I sincerely believe this situation will stabilise. Our challenge in the short term will be to meet client demand and to ensure that they have product to sell. In addition there might be some smaller downstream suppliers that have not survived these troubled times and that might leave some gaps in the supply chain but, of course, also present some opportunities.
Dataweek: On the other hand there's the famous saying by Winston Churchill: "Never let a good crisis go to waste." So, do you think new opportunities are going to open up too?
Jeandre van Molendorff: Even though the Covid pandemic brought many challenges, it also created opportunities, which include communications, wellness, energy efficiency, entertainment, schooling, multimedia and all these factors allow manufacturing to expand into new opportunities and provide solutions to new customer segments. There are new opportunities available, but from a management perspective, you must think about how to enter new markets, or on-board new customers, from a fresh perspective.
Dirk Venter: We have seen many local OEMs considering returning their overseas production back to South African shores as it has become increasingly difficult and more costly to produce in the traditional Asian areas. The power crisis in China is also affecting productivity and output in a similar way to the effects of load-shedding in South Africa.
Pieter de Nysschen: New opportunities will certainly open up as gaps in the supply chain will need to be filled. I believe this pandemic has been a situation where companies who strive towards excellence in customer service will flourish.
In the current situation one cannot keep on doing things in the same old way and expect to survive and thrive. The realisation by companies that remote working is actually viable and cheaper in most instances, has several opportunities that have not been exploited. I do not believe that we will ever fully return to a workforce that is office bound as before.
Dataweek: Is the chip shortage more a headache for you or for your clients? Or is it a shared burden?
Jeandre van Molendorff: It is evident that when supply and demand are not balanced, price pressure begins to increase. When manufacturers pay high prices due to short supply, they're likely to pass at least some of that increase on to their OEMs.
There is nothing more frustrating than placing a large PCBA (printed circuit board assembly) order only to find out that a critical component has a 180-day lead time, delaying the entire production process.
Dirk Venter: Yes, we share the burden as we are in a partnership with our clients. Some clients also walked the extra mile to redesign products in record-breaking time to overcome shortages.
We sympathise with the local distributors and they are trying very hard to support industry, but in most cases the allocation of components cannot be influenced by the local distributors.
Pieter de Nysschen: It is entirely a burden shared. We pride ourselves on meeting our clients' needs and it is tough if external factors prevent you from doing so. We are fully committed to assisting our clients to make sure they can get product to sell.
We follow a philosophy of joining hands with our customers and working together to find alternatives, stock and other solutions to meet demand. Essentially we follow a partnership model and this has reaped good rewards for us.
Dataweek: What can your company do to manage the problem? And what can your clients do differently or better in terms of their planning for next year?
Jeandre van Molendorff: Clients should place call-off orders with suppliers and manufacturers in advance. It is imperative to request staged releases well in advance in order to prevent disruptions to the supply chain. This approach also gives your manufacturer some flexibility.
As an example, if you have a single component and no leverage for negotiating MOQ (minimum order quantity, lead time, price and so on. It is always better to have an alternative for as many components as possible. This provides leverage in negotiations and gives you greater flexibility. If one supplier discontinues a component or the specific component has a 78-week lead time, you don't want to be scrambling to source a crucial part. Before finalising your design, make sure that the components you require are available so you don't face unexpected challenges which could compromise your entire design.
It is important for OEMs and contract manufacturers to cooperate in forecasting when demand for certain components will be highest. Using past sales data can give a good idea of when to expect your peaks and valleys, in addition to the times surrounding new product launches. Forecasting allows manufacturers to reserve parts that OEMs will need in advance, reducing lead times significantly.
Finding a manufacturing partner who can assist you through times of component shortages can be the most effective way to get through these times, by taking proactive measures to prevent further supply chain issues as well as sourcing hard-to-find components.
Dirk Venter: It is important is to be in the queue for components on allocation. We have seen that some components become available earlier than the planned delivery date as initially communicated by the supplier. Having an effective supply chain management system in place is important to provide live tracking on component delivery dates.
Where a 6-month forecast used to be sufficient, we are encouraging our clients to provide a 12-month forecast going forward until the component situation has normalised.
Pieter de Nysschen: From our perspective we need to be open-minded to solutions and ways to overcome these events as they happen. We as a company are constantly reinventing ourselves to adapt to new situations and to work optimally to solve these issues.
That being said, most of our customers have lengthened their product planning horizon and this has helped enormously to mitigate these shortages. I feel it is key from a client's perspective to look further ahead in the crystal ball and to stay agile to capitalise on opportunities that may arise.
---
The tech industry is at a crunch point
By Kishan Sarjoo, chief technology officer at CZ Electronics.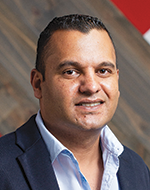 Kishan Sarjoo, chief technology officer, CZ Electronics.
Today, millions of products – cars, home audio-visual devices, smartphones and more – rely on systems on chip (SoC) and semiconductors, which are the heart of electronic devices. And right now, there just aren't enough of these parts to meet industry demand. As a result, many popular products are in short supply.
Companies such as Sony have already communicated to the market about delays in supplying PlayStation 5 gaming consoles. Furthermore, car manufacturers have also indicated slow progress or temporary halts in their production lines. Many mobile phone companies have commented that these shortages could affect their sales targets over the next two years.
SoC and semiconductor vendors have advised that lead times of such components are now between 36 and 52 weeks, as opposed to the usual waiting period of 16-20 weeks.
The year 2021 has been extremely difficult for both electronics manufacturers and for consumers. Manufacturers have seen up to a 50% loss in production in some months due to these delays. Globally, consumers are also now experiencing up to a 25% increase in the cost of certain electronic devices, such as television sets.
While tech giants are making plans to ensure a sustainable supply chain of electronic devices globally, the situation is only expected to normalise in 2023. At the same time, it is very important for end consumers to understand that, during this period, there will be price hikes across millions of products which use electronics devices.
Credit(s)