printer friendly version
From the editor's desk: Weather forecast – partly sunny, moderately windy, opportunities on horizon
24 November 2021 Editor's Choice News
As this year draws to a close, people I speak with socially as well as professionally are pretty much unanimous about their current mood and their outlook for next year, which is convenient seeing as I fall into the same camp. Some of you will feel the same and some won't, naturally, but I'm going to take the liberty of referring to the group of people who share my feelings as "we" for the sake of simplicity. And this is our manifesto: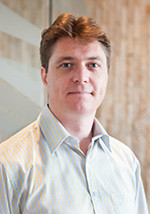 Brett van den Bosch, Editor
• We want to return to a state of, if not 'normality' or 'new normality', then at least stability in both our private and work lives.
• We want Eskom to stop it with the load shedding. Seriously, just stop.
• We want government to take an unequivocal stance on putting an end to its culture of corruption – government money is, after all, actually our money – by following through with severe punishments including prison time… and reappropriating the stolen money, obviously.
• We want someone in government to have an epiphany and convey to their colleagues that plans and results are in fact closely related, or at least they should be. To put it in simple algebra, coming up with plans to justify your salary + GSD = results that justify your continued employment; where GSD = getting stuff done.
Okay, so it's still a work in progress, but the point I want to focus on here is Eskom, or rather the broader electricity supply crisis. The recent announcement by Mineral Resources and Energy Minister, Gwede Mantashe, of 25 successful bidders for round 5 of the Renewable Energy Independent Power Producer Procurement Programme (REI4P) has been well received and is certainly a step in the right direction.
Delving into said announcement and its implications could take up dozens of pages, so I'll be brief and selective with my summation. Bidding window 5 aimed to procure a total of 2600 MW, comprising 1600 MW from onshore wind and 1000 MW from solar PV plants. As of August, bids for 63 solar and 39 wind projects had been received, so we can only hope that the process of whittling that down to just 25 was thorough and ruthlessly by the book.
The upshot is that more power (literal and figurative) has been given to private sector companies, for whom GSD is literally the be-all and end-all. GSD is the reason for them being in existence, and without it they will meet their end. What I found surprising is that wind power, which has thus far received far fewer 'likes' from government than solar, has seemingly been upvoted to the A list. Its 1600 MW piece of the pie comprises more than half (61,5%) of window 5's planned capacity boost, albeit there is a 13-12 split in favour of solar amongst the successful bidders thus far.
Statistics that came out of the recent Windaba conference and exhibition show that the wind energy industry is ready and able to build an additional 14,4 GW of wind power capacity over the next decade. Since the first REI4P bidding window in 2012, almost 3,4 GW capacity of wind power has been built, attracting over R80,5 billion of investment into the economy. Over 100 wind turbine technicians have been trained and have graduated, and 30 000 job-years have been created.
Be it wind or solar, new business is on the horizon for the South African manufacturing sector to support this infrastructure rollout, and new opportunities are in the offing for companies including those in the electronics industry. Hopefully what has up to now been only a zephyr of renewable energy uptake will intensify to a strong draught over the next few years.
Coming back to my original point about moods and outlooks, and speaking only for myself, I need a mental detox from what has been a tough year. I will put all my energy into finishing this year strong and looking forward to next year, come what may. I will focus on any reason for optimism I can find, and if I can't find any then I'll create my own reasons. Most importantly, I'm going to immerse myself in what I forgot amidst all the noise and haste – being human. Ultimately that's what gives us the will to push forward in the face of life's headwinds, and it's why we must choose to savour the sunshine any chance we can. Because it's worth it.
Since this is the last print issue of the year (we will continue to publish new content online until mid-December) – the Dataweek team sends our thanks to all of our readers for your continued support, best wishes for the festive season however you choose to spend it, and all the best for 2022.
Credit(s)
Further reading:
Obituary: Steven James Meyer
January 1957 - January 2022
Technews Publishing News
It is with deep sadness and shock that we announce the sudden death of SA Instrumentation & Control Editor, Steven Meyer. Steven joined Technews in October 2007 in the position of Deputy Editor. His 
...
Read more...
---
Signal chain implementation for condition monitoring systems
Altron Arrow Editor's Choice Analogue, Mixed Signal, LSI
Like all system designs, there are many choices to be made when it comes to designing a condition monitoring system, each of which comes with various trade-offs and can drastically alter the DAQ signal chain design.
Read more...
---
Personality profile: Doug Gunnewegh
Editor's Choice News
"They say if it doesn't kill you, it only makes you stronger, so by now all the survivors are superheroes."
Read more...
---
World-first demo of wireless-powered 5G base station
Editor's Choice News
Ericsson and PowerLight Technologies are exploring the possibility of delivering safe wireless power-beaming capabilities to enable cleaner and more sustainable operations for mobile networks.
Read more...
---
One LoRa node to find them all
Otto Wireless Solutions Editor's Choice Telecoms, Datacoms, Wireless, IoT
Whether your barrier to making use of LoRa has been availability or the price of nodes and gateways, or the lack of network infrastructure, the solutions to these problems are now available.
Read more...
---
Products of the Year 2021
Editor's Choice News
A selection of some of the best products to hit the South African electronic engineering market this year.
Read more...
---
Water, water everywhere and not a drop to drink
Omnigo CZ Electronics Manufacturing Deman Manufacturing Jemstech Editor's Choice
In light of the ongoing severe shortage of semiconductors globally,
Dataweek
asked a few local contract electronics manufacturers to share their experiences, but also for any positive spin they can give to the current state of affairs.
Read more...
---
LPWAN markets and applications
Avnet Silica EBV Electrolink Technews Publishing Telecoms, Datacoms, Wireless, IoT
In South Africa, the large installed base of IoT devices using legacy telecommunication protocols is a hindrance to the advancement of LPWAN and the continued kerfuffle over radio frequency spectrum is hampering this market.
Read more...
---
Thermal management in high-performance RF and microwave PCBs
Conical Technologies Editor's Choice Manufacturing / Production Technology, Hardware & Services
One of the many roles that a PCB has to perform is to channel heat from the underside of semiconductor devices through to the chosen heatsinking scheme as efficiently and effectively as possible.
Read more...
---
Omnigo's TestBench offers a reliable test base to meet a multitude of test requirements
Omnigo Editor's Choice
Ensuring that another product is ready to be part of our technologically driven world, functionally tested in an economical and timely manner.
Read more...
---