printer friendly version
From the editor's desk: Hurrying up, waiting or clinging on for dear life?
EMP 2022 Electronics Manufacturing & Production Handbook Editor's Choice News
Life has thrown so many obstacles in our path over the past two years that we can be forgiven for feeling like the ground is continually shifting beneath us, forcing us to re-establish our centre of gravity at the drop of a hat and come up with new ways of doing things. In the electronics industry especially, if you're just keeping up you're actually going backwards, so the last thing we needed was to be sent careening downhill with only two wheels on the ground.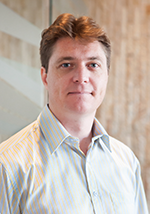 Brett van den Bosch, Editor
First it was the Covid-19 pandemic that, unbeknownst to us initially, was already upon us by the time we started seeing headlines about outbreaks popping up all around the globe. We're less than a quarter of the way into the 21st century so there's still a lot that can go wrong, but this pandemic will surely go down as one of the most destabilising influences of the modern era.
Deeply affecting our personal and professional lives – and sadly taking so many lives – Covid-19 bowled us so many fast balls that the last thing we were expecting was a slow ball (to use cricketing parlance). In the electronics industry, that slow ball came at us courtesy of the supply of semiconductor chips suddenly slowing down to a snail's pace.
Far from being an excuse for a go-slow, the chip shortage has amplified the pressure on all parties up and down the supply chain. For manufacturers, be they original equipment manufacturers (OEM) or electronics manufacturing service (EMS) providers, sitting with circuit boards that can't be fully assembled is costly. Waiting for components to arrive means productivity takes a knock and the products they would be selling on to their end customers aren't contributing to the company's turnover in the short term. What's more, lead times are often indeterminate and can get pushed out from six weeks to six months quicker than you can say 'allocation'. The other option is to redesign around the problem, which is sub-optimal by definition and has cost ramifications in terms of not only the time required but also the engineering hours necessary.
Add to this the fact that technological innovation continues to rocket ahead apace and it would be surprising if there's one head left in this industry without tufts of hair pulled out of it by the end of 2022 (which is widely predicted as being the latest the current shortage will persist).
A new cause for optimism is the inception of EDMASA (Electronics Developers and Manufacturers Association of South Africa), which you can read about here http://www.dataweek.co.za/15400r. It seems like forever since companies in the local industry have got together and formed an association that's all about changing things for the betterment of its members and the industry at large, rather than labouring on individually to sustain 'business as usual'. For too long there has been a disconnect between government policy and business interests in this industry and we are sorely in need of a forward-thinking injection of bold ideas, fresh faces and a well-defined mandate to engage with those in the corridors of power as a united front. Hopefully EDMASA will find the impetus we need to forge South Africa's path into a prosperous future.
Credit(s)
Further reading:
From the editor's desk: 42
Technews Publishing News
To most people, 42 is simply a number. To some, they may think about the fact that it is an even number, or maybe the product of six and seven, or that this is the length of a standard marathon in kilometres. 
...
Read more...
---
Vicor releases technology predictions for 2022
Editor's Choice News
Predictions for 2022 in automotive, hyperscale computing and aerospace and defence will see innovation adapt to support electrification and drive growth.
Read more...
---
Helium mining – Popular hype or real business opportunity? – Part 2
Otto Wireless Solutions Editor's Choice Telecoms, Datacoms, Wireless, IoT
"I would say it is really easy to get into, but you need to be aware of the exchange rates and you need to have a solid and stable Internet network."
Read more...
---
How to extend the run-time of battery-powered equipment
Accutronics Editor's Choice Power Electronics / Power Management
For a given battery selection and application, there are several downstream design decisions that can have a drastic impact on how long the battery lasts.
Read more...
---
Three compact solutions for high step-down voltage ratios
Altron Arrow Editor's Choice Power Electronics / Power Management
System designers can be faced with the challenge of down-converting high DC input voltages to very low output voltages at high output current.
Read more...
---
From the editor's desk: Just how high can one get on Helium?
Technews Publishing News
At the time of writing, the total number of deployed hotspots stands at 824 159, with 64 708 of those having come online in just the last 30 days.
Read more...
---
ExecuGroup launches ExecuWeb, sponsors engineering talent
ExecuKit Editor's Choice News
Not content just to roll out a new platform for sourcing redundant and obsolete components, the company is also providing financial aid to an NWU student.
Read more...
---
Should you buy a software-defined radio or build your own?
RFiber Solutions Editor's Choice Telecoms, Datacoms, Wireless, IoT
As the market for software-defined radios grows, many engineering organisations are wrestling with the age-old question: build or buy?
Read more...
---
Helium mining – Popular hype or real business opportunity?
Otto Wireless Solutions Editor's Choice
"My gateway went dead when a clone device came online in Croatia, which is still on the Helium network and earning HNT at an alarming rate."
Read more...
---
The $180 billion market for location-based media and entertainment
Editor's Choice
For companies operating within these markets, it is important to view the opportunities as a series of milestones that will be reached over time.
Read more...
---