printer friendly version
From the editor's desk: Automotive electronics, batteries and second lives
28 February 2022
News
Electronics form an integral part of modern motor vehicles and the extent to which electronic systems are relied on, as well as their quantity and complexity, is growing relentlessly. In 2020, electronic components in the global automotive sector accounted for around 35% of total vehicle cost, according to Grand View Research, and with continuing advances in technologies, this proportion is expected to approach 50% by 2030. The research firm put the total value of the automotive electronics market at $230 billion in 2020 and forecasted it to top $392 billion in 2028, representing a compound annual growth rate of 7,9%.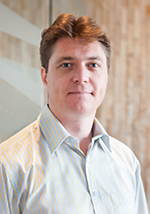 Brett van den Bosch, Editor
Increasing safety and security concerns to curb rising road fatalities in developed and developing economies across the globe are the factors anticipated to drive the demand for automotive electronics, according to analysis by Research and Markets. The rising demand for electric vehicles (EVs), autonomous vehicles and state-of-the-art vehicle technology is also expected to fuel the market growth. Accident data recorder systems, emergency call systems and alcohol ignition interlocks are some of the prominent technologically advanced features that are expected to drive the market growth over the forecast period.
South Africa wants to grab a share of the EV market for itself, not in the hope that many will actually find their way onto our roads – only 92 battery EVs were sold in SA in 2020, down from 154 the year before – but rather to export to more developed, wealthier countries where EV demand is surging. Speaking at the launch of a new R2,6 billion assembly line for the Toyota Corolla Cross Hybrid in KZN in October last year, president Cyril Ramaphosa said that domestic production of electric vehicles is a key priority for climate action and that his government has drafted a roadmap to the production of fully electric vehicles.
So-called 'range anxiety' is a commonly cited obstacle to EV adoption everywhere, but in a country where we tend to travel long distances and power outages are frequent, it's not so much anxiety as it is a psychological dead-end street.
Battery management systems (BMS) for EVs are understandably essential as well as highly advanced, since the lack thereof would shorten the life expectancy of their very expensive batteries in the best case, or result in fires or explosions in the worst case. As with so many things nowadays, these BMS are now embracing wireless technology and all the benefits it brings. Also common these days when it comes to safety-critical systems is concern over the security of wireless communications. The Analog Devices article (http://www.dataweek.co.za/15609r) explores the threats and how they can be addressed.
Lithium iron phosphate (LFP) batteries used in EVs have a typical working life of 1500 to 1800 charge/discharge cycles, but just because they can't be used to power a car after that doesn't mean they can't be used to power something else. Since these batteries are designed for 5000 to 7000 cycles, a local company called Revov spotted an opportunity to repurpose them for other applications. Read the article here www.dataweek.co.za/15613r to find out more about the company's business model.
Credit(s)
Further reading:
Quectel masterclass: IoT device application development
iCorp Technologies News
Quectel has announced the latest masterclass in a series of technical webinars titled "Accelerate wireless IoT device application development with Azure RTOS on STM32 MCUs".
Read more...
---
ST announces status of common share repurchase programme
News
The repurchase programme took place over the period from 11 to 15 July 2022 and saw ST repurchasing 210 462 ordinary shares.
Read more...
---
Actum Group leads in the interconnect industry
Actum Electronics News
Actum Group is a specialist importer and distributor of industrial and electronic products in Southern Africa and a leader in the interconnect industry.
Read more...
---
From the editor's desk: Do we have the power?
Technews Publishing News
On a recent trip to Grahamstown in the Eastern Cape I was reminded, quite rudely and abruptly to be honest, of the load shedding that has plagued South Africa for the last few years. Living in KZN, we 
...
Read more...
---
Top five MPU suppliers strengthen market dominance
Editor's Choice News
The new ranking shows that long-time leader in microprocessor units, Intel, has moved downwards closer to half the total worldwide sales in microprocessors.
Read more...
---
New meta-lens revolutionises vacuum UV optics
News
A research team co-led by City University of Hong Kong have successfully developed a novel vacuum ultra-violet (VUV) meta-lens which can generate and focus the UV light.
Read more...
---
Electronics news digest
Technews Publishing Electronic News Digest News
The Semiconductor Industry Association (SIA) has announced global semiconductor industry sales were $51,8 billion in the month of May 2022, an increase of 18,0% over the May 2021 total of $43,9 billion 
...
Read more...
---
EVENTS
Events News
IFA Berlin
2-6 September Berlin, Germany This event aims to present the latest products and innovations in the commercial electronics industry. It will offer a comprehensive overview of the international 
...
Read more...
---
Going beyond with HONOR
MyKay Tronics Editor's Choice News
The tempo of business in China is lightning fast. But if you are responsive and go a step beyond, the rewards can be great. In just 15 days, Mycronic delivered 30 dispensing systems to HONOR.
Read more...
---
Global cellular IoT connections increase 22%
News
A new report says that the global number of cellular IoT subscribers increased by 22% during 2021 and that the number of cellular IoT devices will reach 4,3 billion by 2026.
Read more...
---