printer friendly version
From the editor's desk: Just how high can one get on Helium?
30 May 2022
News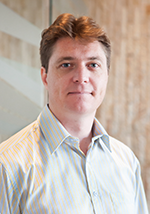 Brett van den Bosch, Editor
Despite not having dabbled in cryptocurrency, I've found myself slightly crypto-curious of late, more as a by-product of doing some research into blockchain technology than out of an ambition for investing in it. Of particular interest is Helium, because it rewards people for creating LoRa hotspots using a Helium-compatible gateway device. Not only can these gateways be used to mine Helium cryptocurrency, called HNT, they also serve the greater good of expanding LoRa coverage without relying on network providers to invest in building out infrastructure. Simply put, it lets people's wallets do the talking and also provides LoRa connectivity for nodes in covered areas.
I've therefore had half a mind (bear in mind, I only had half to begin with) to ask one of our clients if I could borrow a compatible gateway to play around with – partly to see how much a ticket into this circus costs and whether it's worth the price of admission, but mostly to find out whether it's overcrowded with boffins who do it for a living and act as the ringmasters of the show, leaving little to nothing to be gained for clowns like me.
As it turns out, Chris Viveiros, the technical director of Otto Wireless Solutions, saved me the bother by going full-on crypto-crusader on a Helium buzz. I urge you to read his article (http://www.dataweek.co.za/16437r), where he goes into minute detail about his testing methodology and results, including pitfalls such as a clone of his gateway operating out of Croatia. It's a thoroughly good read and well worth your time. Also, Massive Chocolate Koala. And Striped Basil Crocodile. I shan't elaborate but leave that dangling as a cryptic enticement to read the article.
A recent article by Fortune magazine suggests that the 'utility' value of Helium is attracting investors, over and above the financial value of the HNT currency itself, and highlights the fact that "Literally the whole world is its addressable market." Underscoring this sentiment around Helium as something of an investment 'unicorn', the company raised $200 million and was valued at more than $1 billion after its latest round of funding. This latest fundraising session raised four times more money than all previous rounds combined, although it's worth mentioning that the HNT's value has been highly erratic over the past 12 months, rising from R194,52 in June 2021 to a high of R808,72 in November, only to sag to R120,24 as at 25 May 2022.
It's not only its market cap that's ballooning, so too is Helium's geographic footprint. At the time of writing, the total number of deployed Helium hotspots stands at 824 159, with 64 708 of those having come online in just the last 30 days. More than 62 000 cities and 174 countries are currently covered, including South Africa (albeit very sparsely). You can track these figures in real time through the dashboard at https://explorer.helium.com/hotspots/
Credit(s)
Further reading:
Mouser stocks wide product selection from Renesas companies
TRX Electronics News
The products on offer include embedded solutions, semiconductors, optoelectronics, sensors and passive components.
Read more...
---
TUKS campus taken over by robots!
News
Students are required to build autonomous robotic vehicles with a sensor system to detect specific colours on a multi-coloured track.
Read more...
---
Altron Arrow FAE earns STMicroelectronics award
News
Renaldo Fibiger was one of only two people from the whole of the EMEA region who scored 30 out of 31 in the certification course.
Read more...
---
Infineon to exhibit at Embedded World 2022
News
This Infineon will be showcasing various focus areas dealing with embedded systems and the internet of things.
Read more...
---
Avnet Abacus congratulates Bourns on 75 years of innovation
Avnet Abacus News
This year also marks a milestone with the 21st anniversary of the distribution alliance between these two companies.
Read more...
---
New product marketing manager for Yamaha's SMT section
News
Yamaha appoints Kamil Stasiak, a 10-year veteran of the industry, as product marketing manager for its surface-mount technology section.
Read more...
---
Partnership between mLab and MICT SETA announced
News
The MOU between the two parties will seek to upskill South Africans, allowing them to keep up with a rapidly changing employment market.
Read more...
---
Infineon's easy-to-use replacement for legacy barrel jacks
Altron Arrow News
It is estimated that over 10 billion power tools are still using the old barrel jacks for their power needs, which will need to change.
Read more...
---
Worldwide silicon wafer shipments edge higher to new record
News
SMG reports that worldwide silicon wafer shipments in the first quarter of 2022 surpassed the previous record high set in the third quarter of 2021.
Read more...
---
Arrow Electronics announces alliance with Senseye
Altron Arrow News
The agreement will see Arrow Electronics together with Senseye bringing to market AI-based predictive maintenance solutions for industrial sectors.
Read more...
---