printer friendly version
From the editor's desk: Just how high can one get on Helium?
30 May 2022
News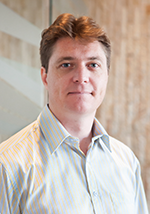 Brett van den Bosch, Editor
Despite not having dabbled in cryptocurrency, I've found myself slightly crypto-curious of late, more as a by-product of doing some research into blockchain technology than out of an ambition for investing in it. Of particular interest is Helium, because it rewards people for creating LoRa hotspots using a Helium-compatible gateway device. Not only can these gateways be used to mine Helium cryptocurrency, called HNT, they also serve the greater good of expanding LoRa coverage without relying on network providers to invest in building out infrastructure. Simply put, it lets people's wallets do the talking and also provides LoRa connectivity for nodes in covered areas.
I've therefore had half a mind (bear in mind, I only had half to begin with) to ask one of our clients if I could borrow a compatible gateway to play around with – partly to see how much a ticket into this circus costs and whether it's worth the price of admission, but mostly to find out whether it's overcrowded with boffins who do it for a living and act as the ringmasters of the show, leaving little to nothing to be gained for clowns like me.
As it turns out, Chris Viveiros, the technical director of Otto Wireless Solutions, saved me the bother by going full-on crypto-crusader on a Helium buzz. I urge you to read his article (http://www.dataweek.co.za/16437r), where he goes into minute detail about his testing methodology and results, including pitfalls such as a clone of his gateway operating out of Croatia. It's a thoroughly good read and well worth your time. Also, Massive Chocolate Koala. And Striped Basil Crocodile. I shan't elaborate but leave that dangling as a cryptic enticement to read the article.
A recent article by Fortune magazine suggests that the 'utility' value of Helium is attracting investors, over and above the financial value of the HNT currency itself, and highlights the fact that "Literally the whole world is its addressable market." Underscoring this sentiment around Helium as something of an investment 'unicorn', the company raised $200 million and was valued at more than $1 billion after its latest round of funding. This latest fundraising session raised four times more money than all previous rounds combined, although it's worth mentioning that the HNT's value has been highly erratic over the past 12 months, rising from R194,52 in June 2021 to a high of R808,72 in November, only to sag to R120,24 as at 25 May 2022.
It's not only its market cap that's ballooning, so too is Helium's geographic footprint. At the time of writing, the total number of deployed Helium hotspots stands at 824 159, with 64 708 of those having come online in just the last 30 days. More than 62 000 cities and 174 countries are currently covered, including South Africa (albeit very sparsely). You can track these figures in real time through the dashboard at https://explorer.helium.com/hotspots/
Credit(s)
Further reading:
Quectel masterclass: IoT device application development
iCorp Technologies News
Quectel has announced the latest masterclass in a series of technical webinars titled "Accelerate wireless IoT device application development with Azure RTOS on STM32 MCUs".
Read more...
---
ST announces status of common share repurchase programme
News
The repurchase programme took place over the period from 11 to 15 July 2022 and saw ST repurchasing 210 462 ordinary shares.
Read more...
---
Actum Group leads in the interconnect industry
Actum Electronics News
Actum Group is a specialist importer and distributor of industrial and electronic products in Southern Africa and a leader in the interconnect industry.
Read more...
---
From the editor's desk: Do we have the power?
Technews Publishing News
On a recent trip to Grahamstown in the Eastern Cape I was reminded, quite rudely and abruptly to be honest, of the load shedding that has plagued South Africa for the last few years. Living in KZN, we 
...
Read more...
---
Top five MPU suppliers strengthen market dominance
Editor's Choice News
The new ranking shows that long-time leader in microprocessor units, Intel, has moved downwards closer to half the total worldwide sales in microprocessors.
Read more...
---
New meta-lens revolutionises vacuum UV optics
News
A research team co-led by City University of Hong Kong have successfully developed a novel vacuum ultra-violet (VUV) meta-lens which can generate and focus the UV light.
Read more...
---
Electronics news digest
Technews Publishing Electronic News Digest News
The Semiconductor Industry Association (SIA) has announced global semiconductor industry sales were $51,8 billion in the month of May 2022, an increase of 18,0% over the May 2021 total of $43,9 billion 
...
Read more...
---
EVENTS
Events News
IFA Berlin
2-6 September Berlin, Germany This event aims to present the latest products and innovations in the commercial electronics industry. It will offer a comprehensive overview of the international 
...
Read more...
---
Going beyond with HONOR
MyKay Tronics Editor's Choice News
The tempo of business in China is lightning fast. But if you are responsive and go a step beyond, the rewards can be great. In just 15 days, Mycronic delivered 30 dispensing systems to HONOR.
Read more...
---
Global cellular IoT connections increase 22%
News
A new report says that the global number of cellular IoT subscribers increased by 22% during 2021 and that the number of cellular IoT devices will reach 4,3 billion by 2026.
Read more...
---