printer friendly version
Clearing the Static: Safe storage and transportation of ESD-sensitive components
30 May 2022
Circuit & System Protection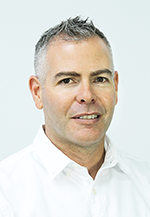 Greg Barron, Actum Group director
During storage and transportation outside of an ESD-protected area (EPA), it is recommended that ESD-sensitive items are enclosed in packaging that provides ESD shielding. In addition to effective static control within the workplace, safe transportation and storage are vitally important. All ESD-sensitive components should be kept safely at the same electrical potential for their entire lifecycle.
Corstat and Cortronic storage boxes are ideal for safe transportation of ESD-sensitive components, such as printed circuit boards. A soft, dissipative foam lining provides safe padding and removes static. These coated boxes are made from cardboard dipped in carbon and come flat-packed to enable assembly on site. Its static-dissipative skin and buried conductive core ensure electronic components are shielded from electrostatic discharges throughout transportation.
Another aspect to be aware of during product transportation or storage is humidity. It can lead to excessive moisture inside of packaging, which can potentially damage electronic components by causing corrosion and mould-attack. Desiccant bags absorb moisture inside of sealed packaging and will safeguard products during transportation or storage.
Tip-n-Tell and Drop-n-Tell shipping-incident and mechanical impact indicators detect all shipping irregularities without fail. If your shipping cartons need to be kept upright, these products are ideal.
Credit(s)
Further reading:
New transient voltage suppressors for automotive applications
EBV Electrolink Circuit & System Protection
The devices offer high surge capability of 3000 W and a high temperature operation up to 175°C for signal line protection.
Read more...
---
Clearing the Static: Three steps to a dry ESD packaging system
Actum Group Circuit & System Protection
To protect PCBs from both ESD and moisture, they should be stored in a vacuum-sealed moisture barrier bag. To complete a dry-packaging system, desiccant packs and humidity indicator cards should be 
...
Read more...
---
Clearing the Static: Complete ESD solutions for EPAs
Actum Group Circuit & System Protection
An electrostatic protected area (EPA) is a designated area where static is controlled under strict regulations. At Actum Group, we advise that EPAs should be viewed and completed as a whole project and 
...
Read more...
---
Data loggers for temperature and voltage
Actum Group Test & Measurement
Data loggers automatically monitor and record environmental parameters over time, allowing conditions to be measured, documented, analysed and validated. Graphtec is a supplier of data measuring instruments 
...
Read more...
---
Variety of EMI shielding products
TRX Electronics Circuit & System Protection
Laird Performance Materials offers customised, robust protection from harmful performance-draining EMI (electromagnetic interference). Its broad range of shielding products can be tailored to any application, 
...
Read more...
---
Port protection IC for MCUs tailored to USB-C dual-role power
Future Electronics Circuit & System Protection
The STMicroelectronics TCPP03-M20 USB Type-C port protection IC is tailored for Dual-Role Power (DRP) applications, simplifying the design of products that can act as a power source for connected devices 
...
Read more...
---
EMC solutions for demanding applications
TRX Electronics Circuit & System Protection
Available from local TTI distributor, TRX Electronics, is Schurter's wide range of standard products ensuring electromagnetic compatibility (EMC). Products include single- and three-phase line filters 
...
Read more...
---
EMI filter for space-sensitive designs
Altron Arrow Circuit & System Protection
Engineered as a dual-channel filter array, the VEMI256A-SD2 two-channel EMI filter from Vishay Intertechnology helps suppress electromagnetic interference (EMI) and radio frequency interference (RFI) 
...
Read more...
---
Clearing the Static: ESD training and compliance in the workplace
Actum Group Circuit & System Protection
ESD (electrostatic discharge) can change the electrical characteristics of a semiconductor device by degrading or destroying it entirely. ESD can potentially damage electronic systems, causing equipment 
...
Read more...
---
Additional pin counts for MicroSpeed connectors
Actum Group Interconnection
ERNI expanded its MicroSpeed product family in the signal area to include variants with the additional pin counts of 26, 32 and 44. Unshielded connectors were also added to the power supply group.  
...
Read more...
---