printer friendly version
Vicor releases technology predictions for 2022
29 June 2022 Editor's Choice News
Another year into the COVID-19 crisis has shown that the drive for innovative power solutions has waned little, however progress does not come without its challenges. The three examples below reflect on how each sector can benefit from the drive for electrification and increased need for modular solutions, amongst other challenges and trends being seen in the industry as we approach the third year of a global pandemic.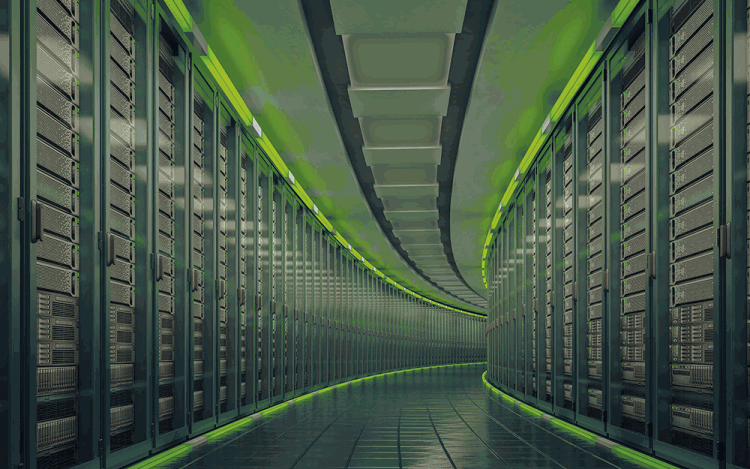 Automotive
"Electric vehicles will be shedding weight while manufacturers are looking for innovative ways to give batteries a second life", said Nicolas Richard, Vicor's Director of EMEA Automotive Business Development.
Today's electric vehicles have as many as three separate batteries: one at 400 V or 800 V (traction battery), and a distribution system that operates from secondary 12 V and 48 V batteries.
Manufacturers are looking to reduce vehicle weight and can eliminate up to 11 kg in BEVs (battery electric vehicles) and reduce power system complexity by architecting the traction battery to power the 12 V battery loads. This makes the 12 V battery redundant and expendable. As we move through 2022, we expect to see this modular approach to power delivery being adopted by OEMs seeking to electrify and differentiate their fleets, offering extended range and better overall performance.
We also expect to see the momentum pick up behind EV battery re-use, ensuring that they can be re-purposed for power forklifts or to serve as reserve power for homes. In larger high-power commercial vehicles, there is growing interest in using hydrogen fuel cells for power, which will generate a greater demand for high efficiency DC-DC conversion.
Lastly, within the vehicle itself, ride comfort will also become increasingly important for drivers and passengers. We believe there will be a greater demand for electrically powered active suspension, again highlighting the need for high efficiency power management solutions.
High-performance computing
"Data centre growth will continue to accelerate with the catalyst of the pandemic", said Lev Slutskiy, Vicor's Regional Manager.
In 2022, the global hyperscale computing market will continue to grow from about $147 billion last year with a projected revenue compound annual growth rate of 27,4% through 2028. Key growth drivers will include increasing cloud workloads, data centre optimisation, social media platforms, and the emergence of data-as-a-service.
We believe the debate between adopting AC or DC power will continue between data centre operators. Benefits of DC distribution include elimination of large AC-DC UPS systems, and no concerns about compute load distribution. Modern data centres use the most common approach of bringing 3-phase AC to the building and then splitting them into three single phase AC lines backed up by their own UPS systems.
The trend towards the increased share of the renewable "green" energy continues and the high voltage DC will be provided by primary energy source in more and more cases, especially at the edge.
COVID-19 has accelerated data growth, and this trend will continue after the pandemic. As 5G takes hold, network infrastructure will grow more complicated, with more computing nodes nearer to the user to reduce latency and allow the greater use of IoT applications.
As IoT develops, more computing power will be needed to improve security increasing overall computing power demanded in the edge, fog and in central applications. Vicor has started early to meet this trend by building the smallest, densest power converters to support this trend. Data centres clearly need to reduce energy consumption by adopting power dense modules, which will in turn minimise the air-cooling load.
The supply chain continues to be disrupted and we anticipate difficulties until at least the end of 2023.
Military and aerospace
"Innovation and demand for higher efficiency will continue despite the pandemic and the growing skills shortage", said Teo DeLellis, Vicor's Business Development for Aerospace.
Innovation and demand for higher efficiency will continue to cause growing interest in electrification to replace mechanical systems and chemical fuels. For example, advanced submersibles are replacing hydraulics with electric power, while electric aircraft are setting new range and speed records.
Power management for electrically driven drones will continue to be a critical factor, while the growing interest in directed energy weapons such as lasers for both shipboard and vehicle use will require solutions to manage new power sources such as solid-state batteries.
There is also an increasing demand for power electronics technologies to conform to the requirements of standards such as the Sensor Open System Architecture (SOSA).
The bounce back from the pandemic continues to see a surge in demand for electronics in military and aerospace markets, causing Vicor and others to quote increased extended lead times for some products. This is expected to extend well into 2022 although Vicor is mitigating this by expanding its production facilities.
Further fallout from the pandemic is being seen in civil avionics where air travel is still not back to its pre-COVID level. We expect it will be 2023 before both civil avionics and the aftermarket are back to their pre-COVID levels.
As with other engineering sectors, we continue to see a growing skills shortage. It is estimated that by 2030, there will be a global skilled labour shortage of up to 85 million jobs, which equates to $8,5 trillion, according to a recent Korn Ferry report. Recruiting young engineers could be essential in preventing a prolonged shortfall. This could be achieved in this sector by adopting innovative electric power technologies that show how the industry is responding to environmental concerns and is committed to renewable energies.
The growing European space sector will also see increasing use of electric ion propulsion for spacecraft, primarily for station keeping for the new constellations of space-borne broadband satellites.
For more information visit www.vicorpower.com
Further reading:
Top five MPU suppliers strengthen market dominance
Editor's Choice News
The new ranking shows that long-time leader in microprocessor units, Intel, has moved downwards closer to half the total worldwide sales in microprocessors.
Read more...
---
Personality profile: Shilpa Mehta
Production Logix Editor's Choice
Shilpa Mehta, co-owner at ProLogix, talks about her informative years, how she eventually came to be in the electronics' manufacturing business, and what drives her success.
Read more...
---
Electronics news digest
Technews Publishing Electronic News Digest News
The Semiconductor Industry Association (SIA) has announced global semiconductor industry sales were $51,8 billion in the month of May 2022, an increase of 18,0% over the May 2021 total of $43,9 billion 
...
Read more...
---
EVENTS
Events News
IFA Berlin
2-6 September Berlin, Germany This event aims to present the latest products and innovations in the commercial electronics industry. It will offer a comprehensive overview of the international 
...
Read more...
---
Going beyond with HONOR
MyKay Tronics Editor's Choice News
The tempo of business in China is lightning fast. But if you are responsive and go a step beyond, the rewards can be great. In just 15 days, Mycronic delivered 30 dispensing systems to HONOR.
Read more...
---
How to build an uninterruptible power supply for home devices
Altron Arrow Editor's Choice
With the frequent load shedding in South Africa, finding an offline source of power at home has become a necessity. Simon Brumble, staff engineer at Analog Devices shows how to build a home UPS using a car battery as a backup source.
Read more...
---
Helium mining – Popular hype or real business opportunity? – Part 2
Otto Wireless Solutions Editor's Choice Telecoms, Datacoms, Wireless, IoT
"I would say it is really easy to get into, but you need to be aware of the exchange rates and you need to have a solid and stable Internet network."
Read more...
---
How to extend the run-time of battery-powered equipment
Accutronics Editor's Choice Power Electronics / Power Management
For a given battery selection and application, there are several downstream design decisions that can have a drastic impact on how long the battery lasts.
Read more...
---
Three compact solutions for high step-down voltage ratios
Altron Arrow Editor's Choice Power Electronics / Power Management
System designers can be faced with the challenge of down-converting high DC input voltages to very low output voltages at high output current.
Read more...
---
ExecuGroup launches ExecuWeb, sponsors engineering talent
ExecuKit Editor's Choice News
Not content just to roll out a new platform for sourcing redundant and obsolete components, the company is also providing financial aid to an NWU student.
Read more...
---