printer friendly version
AcceleRate extreme density and performance systems
26 April 2023
Interconnection
Samtec's family of board-to-board and cable assemblies feature extreme density with up to 1000 total I/Os on a 0,635 mm pitch, while still providing incredible 112 Gbps PAM4 performance.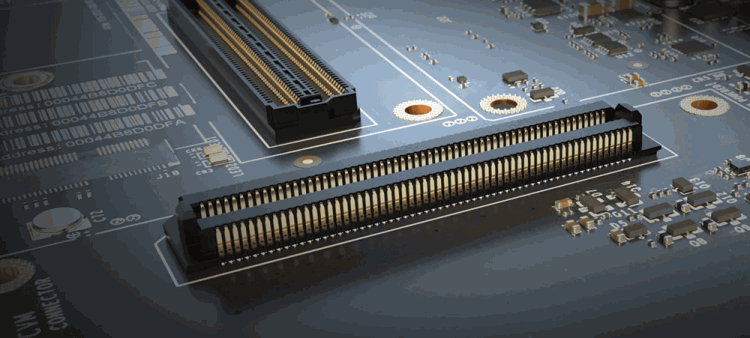 The AcceleRate HD family of high-density arrays feature up to 400 Edge Rate contacts in a slim, low-profile design. With a body width of 5 mm and stack heights from 5 to 16 mm, incredible space savings can be realised. The open-pin-field design allows for maximum grounding and routing flexibility. AcceleRate HD supports 56 Gbps PAM4 applications and is PCIe 5.0 capable.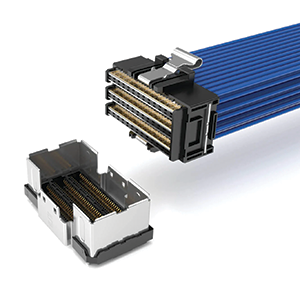 The AcceleRate HP family of high-performance arrays operate up to 112 Gbps PAM4 which is data rate compatible with PCIe 5.0 and 100 GbE. The 4-row design allows up to 400 total I/Os with 1000+ I/Os in the pipeline. This cost-optimised solution has a stack height from 5 to 10 mm.
Samtec also offers AcceleRate HP cable-to-board solutions, which offer a 112 Gbps PAM4 rated connection. These cable solutions are available in 32 to 72 differential pairs on a 0,635 mm contact pitch, with a staggered row-to-row pitch of 2,2 x 2,4 mm. This allows adequate routing lanes for optimised differential pair traces. This cable system is ideal for AI, HPC and data centre applications.
Credit(s)
Further reading:
Mill-Max expands Omniball family
Spectrum Concepts Interconnection
Mill-Max has announced two new Omniball spring-loaded pins, one for low-profile purposes, and one that provides greater stroke and higher current-carrying capacity.
Read more...
---
Samtec's new 2024 catalogue
Interconnection
Samtec has released its catalogue for the 2024 period, which has over 50 new product series and is categorised into six solution blocks.
Read more...
---
Wireless MCU with 15 years of battery life
Altron Arrow DSP, Micros & Memory
ST has integrated an industry-unique ultra-low-power radio which the MCU can power-down to save energy while listening continuously for a wake-up signal.
Read more...
---
High bandwidth current-sense amplifier
Altron Arrow DSP, Micros & Memory
The AD8410A from Analog Devices is a high voltage, high-bandwidth current-sense amplifier which features an initial gain of 20 V/V.
Read more...
---
Microcontroller with Bluetooth LE 5.3
Altron Arrow News
The STM32WBA 32-bit Wireless series from STMicroelectronics brings designers the performance, efficiency, and security required for Bluetooth Low Energy 5.3-enabled applications. The STM32WBA offers essential 
...
Read more...
---
Comprehensive AI computing solution
Altron Arrow News
Powered by the NVIDIA Jetson AGX Orin, the BOXER-8640AI fanless Box PC from AAEON Technology brings AI capabilities to the edge. The NVIDIA Jetson AGX Orin's Ampere architecture boasts 1792 CUDA and 56 
...
Read more...
---
Isolated solid state relay
Altron Arrow Passive Components
The ISO808, ISO808-1 (PowerSO-36) and ISO808Q, ISO808Q-1 (TFQFPN32) are galvanic isolated eight-channel drivers featuring a low supply current.
Read more...
---
Optical system for max signal density
Spectrum Concepts Interconnection
Samtec FireFly mid-board optical cable systems boast a miniature footprint with maximum signal density, and proven signal integrity over longer distances.
Read more...
---
Miniature connectors allow 18 Gbps data transfer
Spectrum Concepts Interconnection
Fischer Connectors has released new high-speed connectors and cable assemblies for Ultra High Definition (UHD) audio/video data transfer at 18 Gbps in demanding environments, matching the performance speed of HDMI 2.0.
Read more...
---
Isolation transformers for high-speed SPE applications
ASIC Design Services Interconnection
Utilising the UWBX patent pending technology, HALO has been able to achieve the high-speed performance needed to meet insertion loss and return loss required for a fully-compliant 2.5GBASE-T1 Ethernet port over single-pair copper cables.
Read more...
---