printer friendly version
IEEE 802.11be: What's the fuss?
30 August 2023 Editor's Choice Telecoms, Datacoms, Wireless, IoT
The next amendment to the IEEE 802.11 Wi-Fi standard is known as IEEE 802.11be EHT (Extremely High Throughput), building onto the previous generation 802.11ax. Included are functions like orthogonal frequency-division multiplexing (OFDM) where a single stream of information is split across several closely spaced subchannel frequencies, and the inclusion of the 6 GHz transmission frequency from Wi-Fi 6E, ensure blisteringly fast data throughput with little delay.
Wi-Fi 7 was first approved in March 2019, with the initial specifications being a protocol using three frequencies and communicating at up to 46120 Mb/s. Although not yet ratified – this is expected to be completed only in May 2024 – many manufacturers are releasing products based on the new standard, and some are bypassing the Wi-Fi 6E standard altogether to jump directly to Wi-Fi 7 (which promises everything Wi-Fi 6E has and more). Although these devices are based on a preliminary version, manufacturers will effect any changes later on via a firmware update.
The standard is backwards compatible with current Wi-Fi 5 and Wi-Fi 6 standards, so all existing devices currently deployed on a wireless network will continue to function. However, with more powerful hardware and better antenna arrangements, it will provide faster speeds and a better quality connection, with lower latency. Stability is reported to also have been improved over the predecessors.
And these improvements are vital for the modern data-hungry applications that users are expecting in the future. Examples include simultaneously streaming from multiple sources in high definition, applications using augmented and virtual reality (AR and VR), networks that are sure to be connected to hundreds of IoT devices all collecting and transmitting data, and of course, high-speed low-latency cloud gaming.
To achieve this, Wi-Fi 7 offers various features like faster and a larger number of MIMO streams, wider radio channels, and other features to prevent channels from causing interference during these multiple streams.
Figure 1. Comparison of Wi-Fi channels. (Image courtesy: Intel)
As shown in figure 1, Wi-Fi 7 doubles the available bandwidth, compared to Wi-Fi 6E. This is accomplished with three super-wide 320 MHz channels (compared to Wi-Fi 6's 160 MHz channels) on the dedicated 6 GHz band while still using the existing channels on the legacy 5 and 2,4 GHz bands.
Quadrature Amplitude Modulation (QAM) is the scheme used to translate digital packets into an analogue signal that can wirelessly transfer the data. By varying the phase and amplitude of radio waves, spectral efficiency is improved by incorporating more data into each transmission.
When it comes to arranging the data into packets, Wi-Fi 7 has certainly surged ahead. Whereas Wi-Fi 5 and Wi-Fi 6 used 256-QAM and 1K-QAM respectively, Wi-Fi 7 makes the jump to a 4K-QAM (1024-QAM) scheme, an increase to the physical layer data rate of 20% over Wi-Fi 6.

Figure 2. QAM schemes from Wi-Fi 4 through to Wi-Fi 7. (Image courtesy: Intel)
With Wi-Fi 5 and Wi-Fi 6 there are a maximum of eight MIMO data streams per frequency. Wi-Fi 7 doubles this to 16 MIMO streams resulting in a theoretical transmission rate of 46 Gb/s (if all 16 streams are used over a 320 MHz channel). Therefore, combined with 320 MHz ultra-wide bandwidth, multi-link operation and 4K-QAM, Wi-Fi 7 provides speeds up to 4,8 times faster than Wi-Fi 6 and 13 times faster than Wi-Fi 5.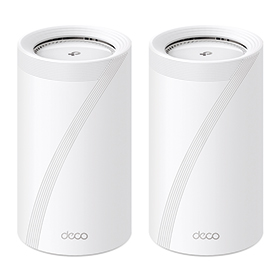 Figure 3. TP-Link Deco BE95 Wi-Fi 7 mesh router.
So far, however, the top routers available that support this new standard only support a maximum of four MIMO streams. Secondly, a connected device can only transmit over one frequency at a time, so the real-world transmission throughput will be around twice as fast as Wi-Fi 6. This is still a major boost, as combined with the increase in throughput, there will be less congestion, resulting in a more consistent link.
One manufacturer that has already announced products using this new Wi-Fi standard is TP-Link with its Deco BExx range of mesh routers. The Deco BE95 is a quad-band whole home mesh Wi-Fi 7 system that can handle 16 streams for a total throughput of up to 33 Gb/s (each of the two 6 GHz links can accommodate 11 520 Mb/s and this is combined with the 5 GHz (8640 Mb/s) and 2,4 GHz links. This multi-link operation, together with the 320 MHz-wide channels, not only increases throughput but also reduces latency and improves reliability of the communication link.
Credit(s)
Further reading:
Products of the year 2023
Editor's Choice News
A summary of products and technologies from 2023 that are currently shaping the electronic engineering industry.
Read more...
---
The dream of Edge AI
Altron Arrow Editor's Choice AI & ML
AI technology carries a great promise – the idea that machines can make decisions based on the world around them, processing information like a human might. But the promise of AI is currently only being fulfilled by big machines.
Read more...
---
Save space and improve efficiency with a 4-switch buck-boost controller
Altron Arrow Editor's Choice Telecoms, Datacoms, Wireless, IoT
A new generation of 4-switch buck-boost controllers enables power system design with very high efficiency and high power density by using inductor DC resistance (DCR) current-sensing techniques.
Read more...
---
Matter 1.2 adds new capabilities
NuVision Electronics Editor's Choice Telecoms, Datacoms, Wireless, IoT
This update introduces new device types and expands the reach of Matter into new markets, while also bringing other improvements that enhance interoperability and user experience.
Read more...
---
Personality Profile: Paul Eveleigh
Hiconnex Editor's Choice
With a strong and experienced team behind him, he can put into practice what he has learned during his career and ultimately grow the company towards its strategic objectives.
Read more...
---
FPGAs speed up intelligent edge designs
ASIC Design Services Editor's Choice DSP, Micros & Memory
Microchip Technology has added nine new technology- and application-specific solution stacks to its growing collection of mid-range FPGA and SoC support.
Read more...
---
Raspberry Pi 5 announced
RS Components SA Editor's Choice DSP, Micros & Memory
The R-Pi 5 comes with new features and is over twice as fast as its predecessor, the R-Pi 4, thanks to an upgrade to the main processor.
Read more...
---
Dead-reckoning GNSS module
Altron Arrow Editor's Choice Telecoms, Datacoms, Wireless, IoT
STMicroelectronics' Teseo-VIC3D module is an easy-to-use dead-reckoning global navigation satellite system (GNSS) standalone module, embedding TeseoIII single-die standalone positioning receiver IC.
Read more...
---
Quantum leap in battery technology
Editor's Choice Power Electronics / Power Management
A German start-up has developed a solid-state battery ready for series production with outstanding properties: no cobalt, ten times longer service life, and non-flammable electrolyte.
Read more...
---
Simplify your USB-C PD design using a standalone controller
Altron Arrow Editor's Choice
USB PD poses new power requirement challenges because of the variety of voltage and current combinations available to supply the wide range of power the USB PD standard must provide.
Read more...
---