printer friendly version
Empowering women in the SA tech sector
30 August 2023
Editor's Choice
However, the journey towards cultivating a truly inclusive and supportive environment for women is far from complete. Despite this progress, a pressing need exists for further advancements in creating a welcoming space that empowers and embraces women in our tech industry.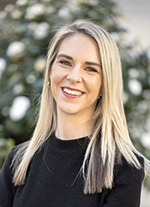 Mia Odendaal.
While some women may lack the confidence that they can compete with their male counterparts, one should not forget the role that unconscious bias plays in how boys and girls are introduced to the tech industry from a young age. The former might be given opportunities to attend technology classes, while the latter is often pigeonholed into arts and cultural pursuits.
At the recent 2023 UN's 67th session of the Commission on the Status of Women, industry leaders shed light on the vital role of women and girls in driving digital technology, innovation, and their active involvement in science, technology, engineering, and mathematics (STEM) fields. This increased participation not only holds significant economic implications for countries worldwide but also plays a pivotal role in fostering global sustainability and transition towards a more inclusive future.
Yes, having a diverse workforce is a moral imperative, but it also becomes a business enabler that can drive productivity and organisational growth. Those companies who have diverse teams in place benefit from different viewpoints on everything from problem solving and product development to innovation. This gives them a platform to create products and services that cater for a more diverse customer base.
Different views
Women bring with them a unique perspective that can enhance how technology businesses enable competitive advantage. The diversity of thought and skills that females bring into the workforce contribute to higher profitability and result in fostering a successful and thriving business environment.
Women constitute a considerable portion of the workforce, not only in South Africa, but also in the world. The technology industry can benefit from this untapped potential by embracing a diverse talent pool. Unfortunately, historical trends and biases make technology and computer science less appealing or accessible to many women.
However, the landscape is gradually changing, with more top female leaders making their mark in the technology space. It is essential for women to champion their skills, advocate for themselves, and gain the confidence to thrive, even in the minority. This shift requires the active exposure of girls and women to the breadth of opportunities within the sector that go beyond the realms of software development.
Change starts from within
For instance, Ecentric has embraced the creation of a more diverse workforce. From only a handful of female employees seven years ago, the company has focused on promoting the growth of a female workforce. This has seen an influx of female talent. In the past two years alone, female recruits have doubled. Having a more representative workforce has enabled the company to drive innovation, business growth, and create a more inclusive environment.
But it is about more than just appointing female employees. Companies must also create an environment where women feel valued, empowered, and accommodated. For example, businesses should provide flexibility to everyone in the organisation who want to maintain a better work life balance. This is especially important for women who are caregivers at home. By offering this flexibility, businesses can help their female team members get a sense of belonging, without feeling discriminated against for wanting to raise their families. Ecentric has been dedicated to promoting career growth while providing equal opportunities for advancement and rewarding exceptional performance.
Providing perspective of potential
Attracting and retaining female professionals begins with visibility. Women must realise that they are seen and heard within a business and recognised for the contributions they make. This helps create a sense of belonging, especially in a male-dominated industry like technology, that can foster a work environment where female team members feel valued and are motivated to excel.
It needs to extend to companies making sure they have senior female role models. Showcasing successful female leaders, who can also act as mentors to new recruits or junior staff, becomes critical for growth. In this way, women starting out at the organisation can see for themselves that there are opportunities to grow within the business.
In today's modern, digitally-driven market, it has become imperative for companies to embrace gender diversity. Having more women in the technology sector goes beyond equality. It is also about providing the means for businesses to innovate faster and develop solutions that cater for a broader market.
For more information visit www.ecentric.co.za
Further reading:
Products of the year 2023
Editor's Choice News
A summary of products and technologies from 2023 that are currently shaping the electronic engineering industry.
Read more...
---
The dream of Edge AI
Altron Arrow Editor's Choice AI & ML
AI technology carries a great promise – the idea that machines can make decisions based on the world around them, processing information like a human might. But the promise of AI is currently only being fulfilled by big machines.
Read more...
---
Save space and improve efficiency with a 4-switch buck-boost controller
Altron Arrow Editor's Choice Telecoms, Datacoms, Wireless, IoT
A new generation of 4-switch buck-boost controllers enables power system design with very high efficiency and high power density by using inductor DC resistance (DCR) current-sensing techniques.
Read more...
---
Matter 1.2 adds new capabilities
NuVision Electronics Editor's Choice Telecoms, Datacoms, Wireless, IoT
This update introduces new device types and expands the reach of Matter into new markets, while also bringing other improvements that enhance interoperability and user experience.
Read more...
---
Personality Profile: Paul Eveleigh
Hiconnex Editor's Choice
With a strong and experienced team behind him, he can put into practice what he has learned during his career and ultimately grow the company towards its strategic objectives.
Read more...
---
FPGAs speed up intelligent edge designs
ASIC Design Services Editor's Choice DSP, Micros & Memory
Microchip Technology has added nine new technology- and application-specific solution stacks to its growing collection of mid-range FPGA and SoC support.
Read more...
---
Raspberry Pi 5 announced
RS Components SA Editor's Choice DSP, Micros & Memory
The R-Pi 5 comes with new features and is over twice as fast as its predecessor, the R-Pi 4, thanks to an upgrade to the main processor.
Read more...
---
Dead-reckoning GNSS module
Altron Arrow Editor's Choice Telecoms, Datacoms, Wireless, IoT
STMicroelectronics' Teseo-VIC3D module is an easy-to-use dead-reckoning global navigation satellite system (GNSS) standalone module, embedding TeseoIII single-die standalone positioning receiver IC.
Read more...
---
Quantum leap in battery technology
Editor's Choice Power Electronics / Power Management
A German start-up has developed a solid-state battery ready for series production with outstanding properties: no cobalt, ten times longer service life, and non-flammable electrolyte.
Read more...
---
Simplify your USB-C PD design using a standalone controller
Altron Arrow Editor's Choice
USB PD poses new power requirement challenges because of the variety of voltage and current combinations available to supply the wide range of power the USB PD standard must provide.
Read more...
---