printer friendly version
Where are the youth?
30 August 2023
Editor's Choice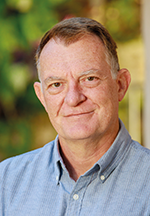 Peter Howells, Editor
During the month of July, I attended the excellent KwaZulu-Natal Industrial Technology Exhibition in Durban. Walking around the show and chatting to various exhibitors, I was suitably impressed both by the way in which the show was organised, and the wealth of knowledge presented on each of the stands.
However, as I moved from stand to stand, I was struck by a realisation that caused a few alarms bells to ring rather loudly in my oldish head: where were the youth, the budding engineers and technicians below the age of 30? The show was predominantly middle-aged and upwards. This is a worrying observation.
And yes, I know that the university and technical college programmes are at capacity in the various engineering disciplines. I just do not know why they do not seem to be interested in the largest industrial trade show in KZN. The youth should have been there in their droves, looking at the stalls, speaking with engineers who have oodles of experience, getting advice from engineers with a wealth of knowledge.
I believe that it is the universities and colleges themselves that need to be proactive in this regard. It is not difficult to organise a vehicle to transport your top 15 students to the show, walk around with them and guide them. The show could be – and SHOULD be – a technical outing that is used as the perfect teaching and learning tool.
But of course, although some blame can be laid at the feet of the tertiary institutions, I believe that many students are choosing engineering – and electronic and power engineering, in particular – as a job and NOT as a career. Students should have to write an aptitude test on application to the engineering faculty to assess their readiness and, dare I say, eagerness for the programme. This would hopefully serve as a marker to help determine the likelihood of success in a chosen engineering field. And do not think that I am promoting a technical assessment here. I think questions such as 'List three of your interests', 'What do you do in your
spare time?', and 'Why have you chosen to study engineering?' will be able to tell you more than you need to know about the respective candidates.
All forms of engineering should be a lifelong pursuit of excellence, and with that comes continuous learning. The engineering fields are changing so rapidly, as new technology is being developed, that choosing to not keep abreast of what is happening in and around you in your field will cause you to become obsolete very quickly. This magazine is a perfect example of how rapidly technology is changing and developing – every month new devices and technologies are documented that are based on new technology.
I do not believe that enough is being done to promote the sciences and engineering fields starting at school level and continuing into tertiary level. Engineering is a rewarding career at the forefront of new technology. As engineering professionals, we need to take responsibility in promoting it as such.
I challenge each technical professional to mentor someone who is currently either starting out on the engineering journey or is on the fence about what career to work towards. Who knows, this could even ultimately benefit you in the long run.
Further reading:
Products of the year 2023
Editor's Choice News
A summary of products and technologies from 2023 that are currently shaping the electronic engineering industry.
Read more...
---
The dream of Edge AI
Altron Arrow Editor's Choice AI & ML
AI technology carries a great promise – the idea that machines can make decisions based on the world around them, processing information like a human might. But the promise of AI is currently only being fulfilled by big machines.
Read more...
---
Save space and improve efficiency with a 4-switch buck-boost controller
Altron Arrow Editor's Choice Telecoms, Datacoms, Wireless, IoT
A new generation of 4-switch buck-boost controllers enables power system design with very high efficiency and high power density by using inductor DC resistance (DCR) current-sensing techniques.
Read more...
---
Matter 1.2 adds new capabilities
NuVision Electronics Editor's Choice Telecoms, Datacoms, Wireless, IoT
This update introduces new device types and expands the reach of Matter into new markets, while also bringing other improvements that enhance interoperability and user experience.
Read more...
---
Personality Profile: Paul Eveleigh
Hiconnex Editor's Choice
With a strong and experienced team behind him, he can put into practice what he has learned during his career and ultimately grow the company towards its strategic objectives.
Read more...
---
FPGAs speed up intelligent edge designs
ASIC Design Services Editor's Choice DSP, Micros & Memory
Microchip Technology has added nine new technology- and application-specific solution stacks to its growing collection of mid-range FPGA and SoC support.
Read more...
---
Raspberry Pi 5 announced
RS Components SA Editor's Choice DSP, Micros & Memory
The R-Pi 5 comes with new features and is over twice as fast as its predecessor, the R-Pi 4, thanks to an upgrade to the main processor.
Read more...
---
Dead-reckoning GNSS module
Altron Arrow Editor's Choice Telecoms, Datacoms, Wireless, IoT
STMicroelectronics' Teseo-VIC3D module is an easy-to-use dead-reckoning global navigation satellite system (GNSS) standalone module, embedding TeseoIII single-die standalone positioning receiver IC.
Read more...
---
Quantum leap in battery technology
Editor's Choice Power Electronics / Power Management
A German start-up has developed a solid-state battery ready for series production with outstanding properties: no cobalt, ten times longer service life, and non-flammable electrolyte.
Read more...
---
Simplify your USB-C PD design using a standalone controller
Altron Arrow Editor's Choice
USB PD poses new power requirement challenges because of the variety of voltage and current combinations available to supply the wide range of power the USB PD standard must provide.
Read more...
---