printer friendly version
The lesson of the grasshopper
1 May 2013
News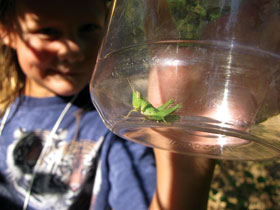 As a youngster, I had the privilege of not having too many electronic gadgets to keep me indoors. Catching grasshoppers was a common pastime.
I often placed the grasshopper in a jar whose lid had many holes for air. One day I made a stark observation: after jumping and hitting its body continually against the inside of the lid, the grasshopper eventually stopped jumping as high in the jar. Even when the lid was thereafter opened, the grasshopper just jumped as high as the lid would have restrained it. Until I set it free again of course.
Sometimes, we mimic the behaviour of the grasshopper in real life. In the supplier-chain environment, many are so comfortable with what has been working in the past (albeit not the best), that they stop reaching out for better and more efficient means of doing things. This may be due to lack of interest or even possibly a fear of the unknown. And yet, sometimes with little effort, newer suppliers, products and methodologies can seriously affect the business' bottom line – for the better. Now tell me your business cannot afford to do that.
With 'Concept-to-Complete' electronics solutions, EDA Technologies has been serving the local industry for over 16 years. During this period, numerous leading technical subjects have been covered through internationally renowned seminars and workshops. In addition, EDA is a reseller and training centre for Altium Designer, the most popular electronics engineering tool locally. EDA also exclusively represents NCAB Group, the world's largest PCB supplier.
A new approach: bringing it all together
There is no doubt that the role of electronic devices in our lives is changing. Where electronic devices once stood alone as self-contained products, we now have smart devices that act as conduits between us and product ecosystems that span the entire globe. The ubiquitous connectivity offered by the Internet today gives us a new frontier to be pioneered. We have so much to gain by raising electronics design beyond the confines of the case in which the board sits.
Real and sustainable market differentiation can only be delivered by the intelligence that we program into our electronic devices. This is what delivers the unique behaviour, functions and connectivity to next-generation products. It is what allows an organisation to plug its products into a bigger ecosystem, and thereby deliver a level of experience and customer relationship that goes beyond the product itself.
For this change to propagate across the industry, not only do designers and organisations need to shift their thinking, but the design systems and methodologies they use need to change. The old 'divide and conquer' approach to design – treating hardware, software and programmable hardware as completely separate endeavours – must be abandoned.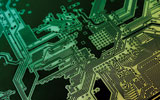 To harness the potential that programmable devices offer as a vehicle for delivering device intelligence, we need to unify these traditionally unconnected disciplines in a way that lets an individual designer easily move between them. Only then can an holistic approach be applied to the design process so that intelligent, connected electronic products can be created that offer true differentiation in today's electronics product market.
In a highly competitive, global industry where change is inevitable and innovation rules, the time has come for a hard, fresh look at the way we design electronic products. Technological change, if you embrace it, is your ally in producing products and customer experiences that deliver long-term competitive differentiation. Rapid and ongoing technological change is inevitable, and those that do not embrace it may not have a future at all.
Altium removes the barriers between the different design disciplines that form with loosely connected point tool solutions and separate design flows. Altium has a proven history of innovation in electronics design: first with Windows-based electronics design; first with complete board level design solution; first with unified electronics design; first with a vendor-independent reconfigurable hardware development platform; and first with non-proprietary collaboration between ECAD and MCAD.
Altium helps designers focus on creating new functionality and product differentiation, and to build the next generation of electronic products.
Your PCB could be a ticking bomb, choose carefully
Quality pays for itself in the long run even if not apparent at first sight. At first sight, PCBs differ little in appearance, irrespective of their inherent quality. It is under the surface that we focus on the differences so critical to the PCBs' durability and functionality.
It is vital that PCBs function reliably, both during the manufacturing assembly process and out in the field. Apart from the costs involved, faults during assembly can end up being built into the final product via the PCBs, with possible failure in the field resulting in compensation claims.
Relative to that, in our opinion, the cost of a premium quality PCB is negligible. In all market sectors, particularly those producing products with critical applications, the consequences of such failures could be devastating. Local reports from some PCB assembly plants indicate a failure rate up to an alarming 40%. Such a yield only spells doom in a very competitive market.
Such aspects should be borne in mind when comparing PCB prices. Reliability and a guaranteed/long life cycle involve an initially higher outlay, but will pay for themselves in the long run. When you order PCBs from the NCAB Group, you are buying quality that pays for itself over time. This is guaranteed through a product specification and quality control that is far more stringent than other suppliers, and ensures that the product delivers what it promises.
There are few parts in an electronic device that have such an impact on the final product as the PCB. If the PCB does not work as expected, the whole product fails. There are plenty of pitfalls and fortunately also possibilities. No wonder we call the PCB 'Your key component'.
With local skills and decades of experience, EDA Technologies has helped numerous companies to take their product from 'Concept-to-Complete' using the best electronics design tools and the world's largest PCB supplier.
Remember the grasshopper. Set yourself free.
For more information contact Nechan Naicker, EDA Technologies, +27 (0)12 665 0375, sales@edatech.co.za, www.edatech.co.za
Credit(s)
Further reading:
Hensoldt and CSIR sign radar development agreement
28 April 2021 , News
A new generation of tactical 3D surveillance radar systems is being developed for naval and land deployment, which will modernise one of Hensoldt's key radar product lines and further enhance its extensive 
...
Read more...
---
Smart Industry 4.0 enablement in security-critical applications
28 April 2021 , News
Data-driven manufacturing is revolutionising the industry, improving quality, productivity and agility, while also decreasing production costs and ordering lead-times. In sectors requiring a very high 
...
Read more...
---
From the editor's desk: Digital migration is finally happening – does anyone care?
31 March 2021, Technews Publishing , News
For those who have followed the saga of South Africa's (non) migration to digital terrestrial television (DTT), many phrases might come to mind. Shambles. Disaster. Corruption. Government ineptitude. 
...
Read more...
---
Electronics news digest
31 March 2021 , News
South Africa
South Africa's photonics industry is set to benefit from the state-of-the-art Photonics Prototyping Facility (PPF) that was unveiled at the Council for Scientific and Industrial Research 
...
Read more...
---
Component shortages and how to mitigate them
31 March 2021, RS Components (SA), Projects Concern Manufacturing, Production Logix, Altron Arrow , News
To find out just how severe the problem is right now, and the impact it is having, we consulted two South African CEMs and two component distributors for their insights and advice.
Read more...
---
RAD gateways deployed in local security solution
31 March 2021, Otto Wireless , News
RAD, an industry pioneer in Industrial IoT (IIoT) and edge computing solutions which appointed Otto Wireless Solutions as its South African distributor last year, has announced that an unnamed South African 
...
Read more...
---
Intelsat, XinaBox partner up for STEM advancement
31 March 2021 , News
Intelsat, operator of the world's largest integrated satellite and terrestrial network, is partnering with XinaBox (pronounced 'X in a Box') to deliver space-focused STEM (science, technology, engineering 
...
Read more...
---
Electrocomponents plc joins the ECIA
31 March 2021, RS Components (SA) , News
The Electronic Components Industry Association (ECIA) has welcomed Electrocomponents plc, a global omni-channel solutions partner for electronics, industrial and automation customers and suppliers, which 
...
Read more...
---
Complete guide to DIY SMT assembly in your office
31 March 2021, EDA Technologies , Manufacturing / Production Technology, Hardware & Services
Altium's Mark Harris, the author of the above-titled article, explains it best in his intro:"I want to share a little secret with you in this article: assembling SMT prototypes boards is not only easy, 
...
Read more...
---
RS partners with Geekulcha to hack for a difference
28 April 2021 , News
The Annual Geekulcha Hackathon took place recently and saw more than 100 coders, developers and programmers challenge each other in an online contest. This anticipated event has become a highlight in 
...
Read more...
---