printer friendly version
IDE supporting RISC-V architecture
31 January 2018
Design Automation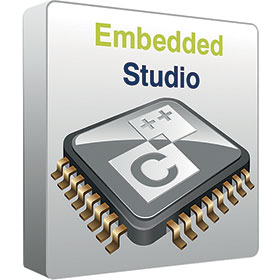 SEGGER Microcontroller announced the new RISC-V edition of its multi-platform Embedded Studio integrated development environment (IDE).
SEGGER Embedded Studio is the first professional IDE which supports the open source RISC-V CPU architecture.
Embedded Studio for RISC-V comes with the same features and benefits of Embedded Studio for ARM and Cortex-M and makes it painless for users to transition between both architectures.
J-Link combined with Embedded Studio allows for unlimited breakpoints in Flash memory, eliminating hardware breakpoint limitations, and the ability to write custom loaders using J-Link's Open Flash Loader to support any type of Flash memory storage. Embedded Studio features multiple means of application analysis, such as memory use and stack analysis.
One way to easily experience RISC-V and Embedded Studio is with the Digilent Artix-A7 ARTY development board which has the SiFive E31 Core IP deployed, including integrated Flash programming, debugging and Flash breakpoints. With straightforward licensing, free for educational and non-commercial use, Embedded Studio is ideally suited to university courses and for professional development in equal measure.
For more information contact CST Electronics, +27 (0)11 608 0070, sales@cstelectronics.co.za, www.cstelectronics.co.za
Credit(s)
Further reading:
Licence- and royalty-free ensemble graphics toolkit
28 October 2020, Altron Arrow , Design Automation
Graphical user interfaces (GUIs) and interactive touchscreen displays provide intuitive user experiences in applications from robotic and machine controls to medical user interfaces, automotive instrumentation 
...
Read more...
---
HMI for IoT development kit
29 July 2020, RS Components (SA) , Design Automation
Optimised for HMI development in the IoT (Internet of Things), Renesas Electronics' RX72N Envision Kit offers a highly sophisticated and integrated platform for developing applications that require a 
...
Read more...
---
USB Type-C power delivery controller
30 June 2020, CST Electronics , Power Electronics / Power Management
The MAX77958 from Maxim Integrated is a robust solution for USB Type-C CC detection and power delivery (PD) protocol implementation. It detects connected accessories or devices by using Type-C CC detection 
...
Read more...
---
Highly accurate 1-wire temperature sensor
29 April 2020, CST Electronics , Analogue, Mixed Signal, LSI
The MAX31825 temperature sensor from Maxim Integrated provides 8-bit to 12-bit Celsius temperature measurements with better than ±1°C accuracy from 0°C to +70°C and ±1,75°C from -45°C to +145°C. The 
...
Read more...
---
Low-power power management IC
29 May 2020, CST Electronics , Power Electronics / Power Management
The MAX77654 from Maxim Integrated provides highly integrated battery charging and power supply solutions for low-power applications where size and efficiency are critical. The IC features a SIMO buck-boost 
...
Read more...
---
Online Tibbo BASIC code generator
29 May 2020, RF Design , Design Automation
Cody is a template project generator that produces working Tibbo BASIC code from the information provided via a few simple-to-understand configuration screens. This web-based app allows you to quickly 
...
Read more...
---
Bourns launches new mobile app
25 March 2020, Electrocomp , Design Automation
The new Bourns app is now available free to download for iOS and Android at the Apple App Store and at the Google Play Store. Mobile apps are very popular marketing tools these days with over 50 million 
...
Read more...
---
Guide for designing GUIs, for novices to experts
29 April 2020 , Design Automation
The TouchGFX team at STMicroelectronics recently published TouchGFX Documentation, a website that targets developers working on their first embedded graphical user interface (GUI) as well as those with 
...
Read more...
---
Free PADS software for students and instructors
29 April 2020 , Design Automation
As part of its ongoing investment in higher education, Mentor, a Siemens business, announced that students and instructors can download a free student edition of its premium PADS Professional Design Suite 
...
Read more...
---
Embedding a 3D STEP model in a footprint
29 April 2020, EDA Technologies , Design Automation
Integrating mechanical design workflows into electrical design tools has become a necessary component of today's successful PCB design processes. But transferring inaccurate design data back and forth 
...
Read more...
---