printer friendly version
From the editor's desk
13 June 2018
News
After a severe downturn triggered by the global economic collapse a few years ago, the electronics industry has recovered to reach all-time highs. DMASS reported record European semiconductor sales figures of 2,28 billion Euros for the first quarter of 2018, an almost 7% year-on-year increase. Worldwide, semiconductor sales painted an even rosier picture, with the World Semiconductor Trade Statistics (WSTS) organisation having reported a 20% year-on-year increase for the same period, topping $111 billion.
It is quite possible that even more growth is on the horizon, as market research firm IC Insights announced recently that the top 15 semiconductor companies' sales surged by 26% in the first quarter of 2018 compared to the first quarter of 2017, six points higher than the total worldwide semiconductor industry increase, while the big three memory suppliers – Samsung, SK Hynix and Micron – each registered greater than 40% year-over-year growth.
Speaking of Samsung, 2017 was the year it stole Intel's mantle of the world's leading semiconductor supplier in the second quarter of the year as well as in the full-year 2017 ranking – the first time Intel was knocked from its perch since 1993. This was a hard-earned victory for Samsung, as its capex figures show, and the company's growth shows no signs of slowing down either. Although it says it still does not have a full-year capital spending forecast for 2018 it did say it will spend less in semiconductor capital outlays than it did in 2017, when it spent $24,2 billion. However, as of the first quarter of 2018, figures show its foot is still on the gas, as it spent $6,72 billion in capex for its semiconductor division in the first quarter of 2018, slightly higher than the average of the previous three quarters and almost four times the amount the company spent just two years earlier in the first quarter of 2016. Over the past four quarters, Samsung has spent a remarkable $26,6 billion in capital outlays for its semiconductor group.
Rampant global semiconductor sales led Gartner to increase its forecast for the market in 2018 from 4% to 7,5% which, if correct, would see it pass the $450 billion mark. Some new players might also be poised to enter the mix, as tech giants Apple, Google, Amazon and Facebook have all announced plans, or are rumoured to have plans, to design and build their own hardware chips in an effort to become increasingly self-reliant.
An unfortunate consequence of this strong market growth is the effect it is having on component lead times. The Electronic Components Industry Association (ECIA) recently issued a warning that lead times are escalating and there is a lack of stability. As the ECIA pointed out, there is no one cause, as it is a complicated situation exacerbated by shifts in market demand, allocated capacities, investment constraints, de-emphasised older form factors and regional supply shortages.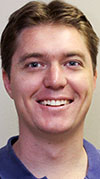 These long lead times are affecting all component categories, with industry average lead times for interconnect and electromechanical components sitting at around 67 days, passives at 85 days and semiconductors also at roughly 85 days. Digging into these categories, resistors (more than 125 days), capacitors (almost 110 days) and discrete semiconductors (roughly 130 days) are the worst offenders, but overall lead times for almost every component type are becoming longer, and industry experts are warning that the problem will get worse before it gets better.
There is not much electronics manufacturers can do about shortages upstream, but it never hurts to plan ahead.
Brett van den Bosch
Editor
Credit(s)
Further reading:
Buy a Fluke, get one free
28 October 2020, Comtest , News
Comtest, Fluke's official South African importer, is offering one free Fluke for every Fluke purchased from any South African-based, authorised Fluke dealer. Fluke is a world leader in the manufacture, 
...
Read more...
---
Online Ohm's law calculator from Mouser
28 October 2020 , News
The famous Ohm's law states that the current flowing through a circuit is proportional to the voltage applied across both points. Mouser Electronics' online Ohm's law calculator saves engineers time by 
...
Read more...
---
Clearing the Static
28 October 2020, Actum Group , News
ESD training and compliance
According to Desco Industries, electrostatic discharge (ESD) can change the electrical characteristics of a semiconductor device, degrading or destroying it entirely. ESD 
...
Read more...
---
Coalition calls on European Commission to postpone SCIP deadline
30 September 2020 , News
A coalition of 40 industry organisations has written a letter to European Commission President Ursula von der Leyen calling for decisive action to solve implementation issues within the EU Waste Framework 
...
Read more...
---
Follow this engineering journey of a 3D-printed boat
30 September 2020, RS Components (SA) , News
RS Components is releasing a 10-episode documentary series – titled SeaQuest – featuring members of its DesignSpark engineering community who embarked on a first-of-its-kind challenge to design, test 
...
Read more...
---
Mouser revamps technical resource centre
30 September 2020, TRX Electronics , News
Mouser Electronics has redesigned its Technical Resource Centre, which contains the global distributor's ever-expanding collection of technical articles, blogs, eBooks, and Methods technology and solutions 
...
Read more...
---
From the editor's desk: Electric and autonomous vehicles driving full-speed ahead
28 October 2020, Technews Publishing , News
I still can't stop myself from doing a double-take when I hear that Tesla is rolling out a software update to add some sort of new functionality to its cars. Some of those updates are pointless show-off 
...
Read more...
---
Electronics news digest
28 October 2020 , News
South Africa
• The Department of Defence (DoD) has appointed a special team, called 'Save Denel' to investigate Denel's financial struggles, and the impact they might have on SA National Defence Force 
...
Read more...
---
Clearing the Static
28 October 2020, Actum Group , News
The Importance of ESD audits
An ESD audit is the first step in establishing an effective static control programme. Before you invest money in new ESD equipment, an ESD audit will help you identify vulnerable 
...
Read more...
---
TRX welcomes Hannes Taute as new MD
28 October 2020, TRX Electronics , Editor's Choice, News
We delve into his background, what his plans for TRX Electronics are, and how he envisions what the future of the local electronics industry will look like.
Read more...
---