After a severe downturn triggered by the global economic collapse a few years ago, the electronics industry has recovered to reach all-time highs. DMASS reported record European semiconductor sales figures of 2,28 billion Euros for the first quarter of 2018, an almost 7% year-on-year increase. Worldwide, semiconductor sales painted an even rosier picture, with the World Semiconductor Trade Statistics (WSTS) organisation having reported a 20% year-on-year increase for the same period, topping $111 billion.
It is quite possible that even more growth is on the horizon, as market research firm IC Insights announced recently that the top 15 semiconductor companies' sales surged by 26% in the first quarter of 2018 compared to the first quarter of 2017, six points higher than the total worldwide semiconductor industry increase, while the big three memory suppliers – Samsung, SK Hynix and Micron – each registered greater than 40% year-over-year growth.
Speaking of Samsung, 2017 was the year it stole Intel's mantle of the world's leading semiconductor supplier in the second quarter of the year as well as in the full-year 2017 ranking – the first time Intel was knocked from its perch since 1993. This was a hard-earned victory for Samsung, as its capex figures show, and the company's growth shows no signs of slowing down either. Although it says it still does not have a full-year capital spending forecast for 2018 it did say it will spend less in semiconductor capital outlays than it did in 2017, when it spent $24,2 billion. However, as of the first quarter of 2018, figures show its foot is still on the gas, as it spent $6,72 billion in capex for its semiconductor division in the first quarter of 2018, slightly higher than the average of the previous three quarters and almost four times the amount the company spent just two years earlier in the first quarter of 2016. Over the past four quarters, Samsung has spent a remarkable $26,6 billion in capital outlays for its semiconductor group.
Rampant global semiconductor sales led Gartner to increase its forecast for the market in 2018 from 4% to 7,5% which, if correct, would see it pass the $450 billion mark. Some new players might also be poised to enter the mix, as tech giants Apple, Google, Amazon and Facebook have all announced plans, or are rumoured to have plans, to design and build their own hardware chips in an effort to become increasingly self-reliant.
An unfortunate consequence of this strong market growth is the effect it is having on component lead times. The Electronic Components Industry Association (ECIA) recently issued a warning that lead times are escalating and there is a lack of stability. As the ECIA pointed out, there is no one cause, as it is a complicated situation exacerbated by shifts in market demand, allocated capacities, investment constraints, de-emphasised older form factors and regional supply shortages.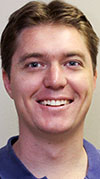 These long lead times are affecting all component categories, with industry average lead times for interconnect and electromechanical components sitting at around 67 days, passives at 85 days and semiconductors also at roughly 85 days. Digging into these categories, resistors (more than 125 days), capacitors (almost 110 days) and discrete semiconductors (roughly 130 days) are the worst offenders, but overall lead times for almost every component type are becoming longer, and industry experts are warning that the problem will get worse before it gets better.
There is not much electronics manufacturers can do about shortages upstream, but it never hurts to plan ahead.
Brett van den Bosch
Editor