printer friendly version
Saki self-programming software accelerates 3D inspection and M2M communication
10 October 2018
Manufacturing / Production Technology, Hardware & Services
Imagine if a 3D automated optical inspection (AOI) or solder paste inspection (SPI) system could be self-programming, require only a few clicks, and take less than 10 minutes to program.
A system that could program inspection data with the same standards and criteria, such as naming, orientation, parameters and IPC standard criteria for AOI and SPI systems, without the need for programmers.
Where you can use just one program to deploy all your inspection systems – SPI, pre-reflow and post-reflow – with just one click. And imagine that businesses primarily based on new product introduction, with customers requesting high-mix/low-volume production with short delivery time, could generate an inspection program without first preparing a golden printed circuit board.
Software is vital
Although there are lots of requirements for inspection and measurement systems, it's the software that gives you the edge. The software determines the process controls, data capture, measurement capabilities, operation, feedback, reports, and the basic usability of the platform. Software drives the communication in machine-to-machine (M2M) communication and is an enabler for the smart factory and Industry 4.0. Programming is one of the main, and actually one of the most important, functions of software. The ease or difficulty, accuracy, reliability, speed to program, flexibility, and training required can make or break the decision to purchase a particular system.
"Programming has long been a challenge for inspection companies," said Yoshihiro Akiyama, chief engineer and co-founder of Saki Corporation. "Saki had a vision for self-programming software. At the time, it seemed like a faraway goal, but here we are, introducing Saki Self-Programming software. It only requires a few computer clicks and less than 10 minutes. The time, labour and cost savings to companies have proven significant."
Saki Self-Programming is a seamless system that doesn't require DFM (design for manufacturability) software. It combines technology that captures complete height and XY data and images while simultaneously scanning multiple fields of view (FOV). The ability to select from over 300 000 components from the golden library offers unlimited possibilities.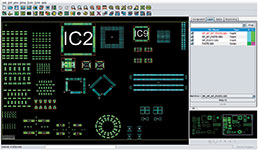 Figure 1. Saki Self-Programming populates the board from its golden library.
Saki Self-Programming (SSP) software, installed on its 3D AOI and 3D SPI systems, makes programming fast, easy, and doesn't require any special programming skill or training. All that's needed is the Gerber and Centroid CAD data. The software does the rest.
Features of the software include an optical character verification collection setting that shows thumbnails of the components, and an inspection preset setting which quickly and easily skips between different processes. The user gets IPC quality standard setting (Class 1,2,3) with one click.
"Saki Self-Programming is critical for M2M communication," explained Sakie (Jodie) Akiyama, president and co-founder of Saki Corporation. "It's part of Saki's smart initiative. To really make smart and M2M work, we need smart machines, a smart factory and a smart company. The inspection and measurement hardware and technology are, of course, a given for Saki. Now, Saki Self-Programming is the first in the industry and not only automates programming, but also the calibration of the machine, diagnostics, maintenance, inspection, data collection and extensive reporting functions.
"Until now, the accuracy of the inspection process depended not just on the inspection system itself, but on the skill level, characteristics, abilities, and standardisation and procedures followed by the programmer. Saki Self-Programming eliminates the variables of the operator and procedures."
Key features of Saki Self-Programing
A sampling of the software's features to improve process quality and control, ensure a defect-free product, and enhance Industry 4.0/M2M communication are:
• A solder inspection algorithm with unique 2D/3D hybrid technology that automatically recognises the defect type and distinguishes it from other solder defects.
• Character recognition.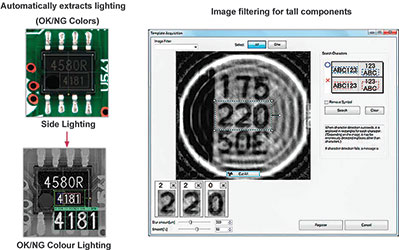 Figure 2. Character recognition automatically extracts lighting from OK/NG colours.
• Self-diagnostics with both time-based and condition-based maintenance. This ensures consistent machine performance and maintains absolute accuracy. Self-diagnostics enable preventive maintenance, reducing maintenance time, machine down-time and costs.
• There is no longer a need for a golden or silver board to prepare the inspection program. The NG image check before starting auto-operation maintains the inspection library's performance.
• A calibration status report that enables the system to output calibration results.
• Automatic stencil cleaning to ensure proper print quality and alert the user when the stencils need to be cleaned.
• A management function which monitors the entire assembly production process by monitoring each machine's performance on a board-by-board basis and provides analysis of the line operation and quality.
Another step toward Industry 4.0
Absolute precision is required to provide the accurate data needed for M2M connections to be effective. Inspection equipment plays a role in the feedback from SPI to printer, feed forward from SPI to pick-and-place, and feedback from AOI to pick-and-place.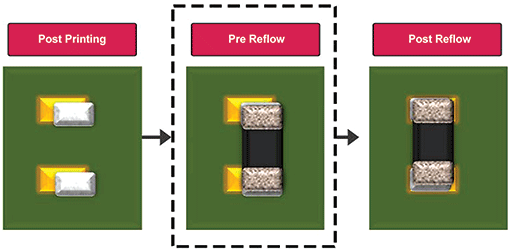 Figure 3. Absolute precision is required to provide the accurate data needed for M2M connections to be effective.
The idea of the smart factory is to maximise efficiencies and improve processes through automation and self-optimisation. An integral component is the ability to collect accurate data and use it for process improvement. Industry 4.0 promotes vendor-independent machine-to-machine communication. Saki Self-Programming software was built around the idea of machine independence in all aspects of its operation.
"As part of the smart/M2M initiative, we have established relationships with many of the leading companies in the electronics assembly industry, especially pick-and-place and screen printer equipment manufacturers," said Jodie Akiyama. "These collaborations are essential for moving M2M forward, as they significantly contribute to the production of high-quality products and result in a more highly efficient process.
"Saki was the first company to receive Panasonic APC-MFB certification for all its 3D AOI and SPI systems. Other important industry partnerships include Fuji Machine Manufacturing's Smart Factory with Nexim initiative that standardises the communication protocol between Saki's SPI and AOI machines and Fuji's component placement machines to create a manufacturing line that extends beyond the boundaries of corporations. The ASYS PULSE Community networks Saki automated inspection and measurement systems with electronic production equipment from other PULSE member companies.
"Saki takes a proactive approach to standardisation of the communication protocol and standards development. As yet, no one single standard has been adopted. For our systems to talk to all available systems internationally, Saki adheres to the standards set forth by the SMT equipment communication protocol standardisation subcommittee (JARA) as well as the Hermes Standard, which focuses on Industry 4.0."
Smart factory and Industry 4.0 are now being incorporated throughout the manufacturing sector. Inspection equipment functions as the sentry, to ensure that devices are being assembled precisely and accurately, that the equipment is working optimally, and that the data is reliable. It helps ensure that the standards of excellence are maintained. M2M processes can only be as good as the equipment, systems and the software running them.
The assembly industry has been moving forward at a rapid pace to produce the latest high technology products quickly, efficiently, and most important, reliably. Saki Self-Programming software accelerates this effort.
For more information contact Techmet, +27 11 824 1427, info@techmet.co.za, www.techmet.co.za
Credit(s)
Further reading:
Thermal wire strippers
30 September 2020, Vepac Electronics , Manufacturing / Production Technology, Hardware & Services
Hakko's FT-802 thermal wire strippers satisfy the demands of the military, medical and aerospace industries. The new model ensures the precise, clean-cut removal of wire insulation, even through highly 
...
Read more...
---
Ask your PCB supplier about reliability, not just capability
28 October 2020, Elmatica , Editor's Choice, Manufacturing / Production Technology, Hardware & Services
Make sure to discuss combinations and how your solution affects risk of failure with the multiple heat cycles required to assemble the product, and the risk of failure in the final application.
Read more...
---
Europlacer garners SMT pick-and-place honours
28 October 2020, Truth Electronic Manufacturing , Manufacturing / Production Technology, Hardware & Services
Industry analyst firm Frost & Sullivan (F&S) has confirmed that Europlacer took the accolade of Global Company of the Year in the SMT pick-and-place sector for 2020. This marks Europlacer's sixth Frost 
...
Read more...
---
How you can help your EMS partner
28 October 2020, Jemstech , Editor's Choice, Manufacturing / Production Technology, Hardware & Services
If you want a good quality, reasonably priced product in a quick turnaround time, always communicate your assembly requirements effectively with your EMS partner.
Read more...
---
Practical experience with PCB robotic soldering processes
28 October 2020 , Editor's Choice, Manufacturing / Production Technology, Hardware & Services
Over the past few years there has been a lot of discussion over the need for higher temperature materials and expanding the use and knowledge of high temperature assembly techniques.
Read more...
---
Indium announces new high-reliability alloy
28 October 2020, Techmet , Manufacturing / Production Technology, Hardware & Services
Indium has released a new high-reliability alloy with enhanced thermal cycling performance specially formulated for harsh environments. Indalloy292 is an innovative alloy engineered to provide advanced 
...
Read more...
---
Compact X-ray inspection system
28 October 2020, Techmet , Manufacturing / Production Technology, Hardware & Services
Nordson DAGE announced the launch of the Nordson DAGE Explorer one compact X-ray inspection system. Designed specifically for the electronics industry with Nordson DAGE's unique integrated imaging technology, 
...
Read more...
---
Automating material handling through robotics
28 October 2020, MyKay Tronics , Manufacturing / Production Technology, Hardware & Services
Stock accuracy, traceability, and timely delivery of parts are key aspects of a material handling system. Today, most factories still rely on manual handling of electronic components, in the best case 
...
Read more...
---
Data sciences harness full value of factory floor data
30 September 2020, Omron Electronics , Manufacturing / Production Technology, Hardware & Services
Data is easily collected and stored, but in most cases the data pipeline stops here and there is hardly any value extracted from the data. The data pipeline is often not completed in a proper way so that 
...
Read more...
---
Oven control system supports IPC CFX
30 September 2020, MyKay Tronics , Manufacturing / Production Technology, Hardware & Services
BTU International, a leading supplier of advanced thermal processing equipment for the electronics manufacturing market, announced that its new Wincon 7.2 supports IPC CFX (Connected Factory Exchange) 
...
Read more...
---