printer friendly version
From the editor's desk: Local developments using solar power
26 June 2019
News
It's always great to see local developers doing good work, and Dataweek always enjoys getting a chance to feature them. Sadly, people seldom share with us the interesting things they're working on, whether it's out of humility or out of fear that somebody else will get wind of their great idea and exploit it for themselves, or just a general mistrust of the media. So when we do hear about something cool someone's doing, I get a kick out of publishing something about it.
Recently we featured a product called PoolSense, a device that floats in a pool and monitors the quality of the water. Enabled by the Sigfox IoT network, the system transmits measured data to the cloud and supplies the user with instructions via an app on what measures they should take to maintain a healthy pool. We were so impressed with the idea that two of our staff members ended up buying one via the PoolSense Indiegogo page.
In this issue we have another two exciting developments to share with our readers. The first is a solution for tackling malaria, developed by two well-known names to the local industry, Quentin van den Bergh and Kevin Godfrey, in collaboration with the University of Pretoria's Institute for Sustainable Malaria Control. In addition to protecting rural villages and homes from mosquitos, the system uses the solar energy it gathers to double as a charging station for mobile phones and other electronic devices.
The second is a bakery that runs on solar energy which is converted into electrical power and used for the baking process. Developed at the University of Johannesburg's (UJ) School of Electrical and Electronic Engineering Sciences, the concept has given a remote village in Limpopo the ability to not only bake its own bread, but also to create a self-dependent community with a sustainable means of remaining economically active.
What the aforementioned two solutions have in common is power; the necessity of having a source of electricity to power industrial endeavours as well as the devices people use every day. An important facet of this is the use of renewable energy sources such as solar, which is often a necessity in remote areas but is increasingly becoming a critical environmental issue for more developed areas and countries.
Africa stands to benefit greatly from the renewable energy revolution. Many solutions have already been, and are being, developed that make use of solar energy – solutions that can be exported to the rest of the world. The continent is also blessed with an abundance of renewable energy sources, particularly sunshine, and investors are starting to sit up and take notice.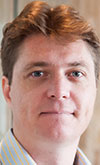 According to the African Development Bank (AfDB), Africa had 168 GW total installed capacity in 2016. 33 GW of that was installed renewable capacity – a figure which is expected to triple by 2025. With an African population that is predicted to double by 2040, that still leaves a long way to go and it's estimated that around $65-90 billion per year will be needed to achieve universal access to electricity across the continent.
In the South African context, making better use of renewable energy sources would also greatly ease the pressure on Eskom's strained resources, and reduce our dependence on its failing infrastructure. That is, provided government continues to develop the regulatory framework that will allow and encourage it to happen.
Brett van den Bosch
Editor
Credit(s)
Further reading:
Locked down but not knocked out
25 March 2020, ExecuKit , News
As a business, we are facing extremely hard times with the current worldwide pandemic and isolation. We are all maintaining social distancing and must learn how to do business with an enforced lockdown 
...
Read more...
---
From the editor's desk: A new era – after mourning comes rebuilding
29 April 2020, Technews Publishing , News
When I sit down to write these columns once a month, even if the topic I decide to write about is not all sunshine and roses, I always try and look for a silver lining. I'm simply not able to do that 
...
Read more...
---
Personality profile: Chris Viveiros
29 April 2020, Otto Wireless , News
The operations director of Otto Wireless Solutions shares his background, experience, advice and thoughts on the future.
Read more...
---
Locked down but not knocked out
29 April 2020, ExecuKit , News
We as a company salute the component suppliers who have supported us and are there to assist during this time even if the requests we pose are not always realistic.
Read more...
---
Electronics industry tackling the coronavirus
29 April 2020 , News
2020 has been a crazy year already. From Australian bushfires to climate emergencies to US trade tariffs, the start of the decade hasn't been very positive. Not only this, within the last few months there 
...
Read more...
---
SqwidNet becomes first Sigfox-accredited lab in southern hemisphere
29 April 2020, iSERT , News
iSERT (Safety, EMC, RF, Testing), a leader in the provision of turnkey testing solutions for EMC, RF and safety testing, has collaborated with SqwidNet, the only licenced Sigfox operator in South Africa, 
...
Read more...
---
Clearing the Static: ESD cleaning and hygiene products
29 April 2020, Altico Static Control Solutions , News
In light of the current COVID-19 pandemic, Actum Group would like to remind electronics manufacturers of our range of antistatic cleaning agents, cleanroom materials and PPE.      
Cleanroom garments and 
...
Read more...
---
Jemstech continuing its growth path
29 April 2020, Jemstech , News
Since its inception in 2005 and especially during the past five years, Jemstech has grown from a medium-sized electronic manufacturing services (EMS) provider into one of the major players for electronics 
...
Read more...
---
Company profile: Phoenix Contact
29 April 2020, Phoenix Contact , News
Phoenix Contact was founded in 1923 in Essen, Germany, by Hugo Knümann. It entered the South African market in 1969 through a local distributor, and was later established as a wholly owned subsidiary 
...
Read more...
---
What place is there for electronics in horticulture/agriculture?
29 April 2020, Technews Publishing, OSRAM Opto Semiconductor SA, Altron Arrow , Editor's Choice
Dataweek takes a look at what place there is for electronics in horticulture and agriculture, what roles they are serving and what their uptake is in the South African market.
Read more...
---