printer friendly version
LED flicker, and how to prevent it
28 August 2019
Opto-Electronics
With the growing popularity of LED lighting, especially now that very cheap LED luminaires are coming to the market, flicker is becoming more of a problem.
Flicker, a repetitive switching on and off of the light source, isn't a problem for incandescent bulbs because if the power supply to the bulb drops momentarily, the element doesn't lose sufficient heat for the light output to diminish. With LEDs, however, once the supply current drops below a certain level, no matter how briefly, the light will turn off (an LED takes around 300 µs to turn off). In fact, pulse width modulation (PWM) control schemes used in dimming use this effect at high frequency to dim the light output. It is lower frequencies, even those above 80 Hz that aren't visible to the naked eye, that cause problems.
Flicker present in LED lighting, even if not visibly perceptible, can have serious consequences for people's health, especially if they are exposed for long periods of time. At one end of the scale, it can be annoying and distracting, and even slow text reading speed by 30%. It can also cause eyestrain, blurred vision and dizziness. The most serious problems flicker can cause include migraines and even triggering epileptic seizures (if in the range of 3 to 70 Hz).
LED lighting flicker can also cause technical problems, for example, if used in sports stadium lighting, invisible flicker can be very visible when camera footage is slowed down for replays. More significant levels of flicker can also cause havoc with video footage played back at normal speed, appearing as dark lines across the picture.
The causes of flicker include cheap and simple LED drivers that use rectified mains to power the light source. While electrolytic capacitors are used to reduce ripple in the output current, they are expensive and bulky components, which are often the cause of failure of luminaires because of their relatively short lifetimes. For these reasons, manufacturers often skimp on capacitor specifications when budget is tight.
The frequency of rectified mains would be 100 Hz in Europe or South Africa, or 120 Hz in the US, which is right in the problem area. Poor-quality LED dimmer circuits whose PWM frequencies are below 200 Hz are another common culprit, along with electromagnetic interference from external noise sources.
Flicker may be measured in a number of ways. The most common are flicker percentage and flicker index. Percentage flicker is a measure of the depth of modulation of flicker, simply comparing the maximum signal level to the minimum. Lower percentage flicker means less substantial light flicker is present.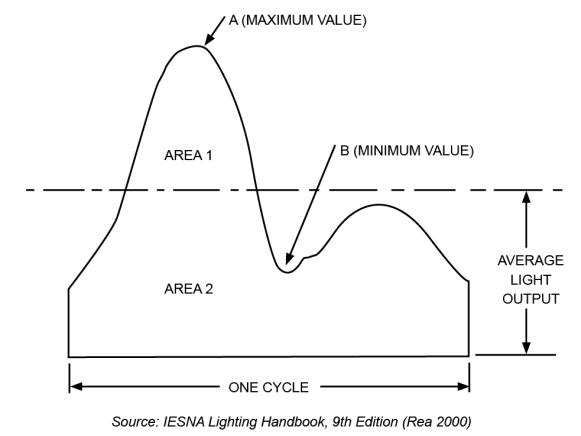 Figure 1.A theoretical LED driver output signal used to demonstrate the percent flicker and flicker index.
The more informative metric, flicker index, accounts for the different possible duty cycles of the drive signal, comparing the duration of high and low light levels with the average intensity. Lights can have similar flicker percentage while having very different flicker index (i.e., very differently shaped drive signals).
Referring to Figure 1, the formulae defining these two metrics are:
Percent flicker = 100% x (max - min) / (max + min)
Flicker index = area above mean / total area = Area 1 / (Area 1 + Area 2)
There is a relatively new industry standard that regulates the amount of acceptable flicker in LED lighting, IEEE SA-1789-2015. This standard provides guidance to help manufacturers design or select suitable LED drivers in order to minimise health and productivity effects due to flicker (in contrast to previous versions of the standard which focused on visible flicker).
This standard sets relatively strict levels of acceptable flicker in lighting – this is 8% flicker for countries where the mains frequency is 50 Hz, and 10% for countries where it's 60 Hz. It was quite controversial when it was introduced, as it implied that many LED lights on the market actually had negative effects on health. Even today, there are actually not that many LED drivers on the market that can meet this strict standard.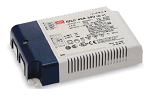 Figure 2. Mean well IDLC-45 45 W LED driver.
Meeting this IEEE standard for flicker means choosing a driver circuit carefully, and probably paying a bit more for it. For good flicker performance, it's necessary to avoid simple, low-cost, single-stage circuits that use rectified mains with insufficient capacitor smoothing, as these often have high ripple currents. 30% flicker for this type of circuit is absolutely not uncommon.
Drivers that have a constant-current mode are recommended for low-flicker applications. For example, the IDLC-45 series from Mean Well is a range of 45 W LED drivers with a constant-current mode output for LED panel lighting, flood lighting and indoor lighting. The IDLC-45 series features ripple current below 5%. Fulham also has the 30 W L05031 in its Lumo series, which is a high-performance driver that offers output ripple current at less than 1%.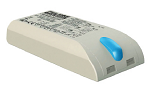 Figure 3. Fulham Lumo L05031 W high-performance LED driver.
For those designing a lighting application that requires minimal flicker and needing advice on driver selection, Avnet's team of technical specialists is on hand to assist.
For more information contact Avnet South Africa, +27 11 319 8600, sales@avnet.co.za
Credit(s)
Further reading:
USB Type-C charging controllers
29 July 2020, Avnet Silica , Power Electronics / Power Management
Designers can overcome the challenges of implementing USB-C Power Delivery (PD) with the MAX77958 USB-C PD controller and the MAX77962 28 W buck-boost charger from Maxim Integrated Products. As portable 
...
Read more...
---
Sensor bridge for 1-Wire protocol
31 August 2020, Avnet Silica , Telecoms, Datacoms, Wireless, IoT
Designers expanding connections to remote sensor networks can now reduce complexity and cost to the industry's lowest levels with the DS28E18 1-Wire to I
2
C/SPI bridge from Maxim Integrated Products. By 
...
Read more...
---
OLED module with yellow and blue display
31 August 2020, iCorp Technologies , Opto-Electronics
Raystar's REA012864M is a COG (chip-on-glass) 0,96-inch dual colour OLED in the form of a PCB module. The module is built on an SSD1306 IC, supporting an I
2
C interface, 1/64 driving duty cycle, and supply 
...
Read more...
---
Variety of photoelectric sensors
31 August 2020, Vepac Electronics , Opto-Electronics
The Tri-Tronics Mini-Eye photoelectric sensors are designed to be low in cost and high in value. The sensors are waterproof and are enclosed in a high-impact plastic housing. Thru-Beam models utilise 
...
Read more...
---
Miniature yellow and blue OLED display
29 July 2020, iCorp Technologies , Opto-Electronics
Raystar's REA012864M is a COG (chip-on-glass) 0,96-inch dual colour OLED in the form of a PCB module. The module is built on an SSD1306 IC, supporting an I
2
C interface, 1/64 driving duty cycle, and supply 
...
Read more...
---
Smallest automotive maXTouch controllers
29 July 2020, Altron Arrow, Avnet Silica , DSP, Micros & Memory
To help enhance and ease today's driving experience, automotive manufacturers are implementing additional touch displays beyond the centre infotainment display (CID). Supporting the application of these 
...
Read more...
---
3 kW TVS diode arrays
30 June 2020, Avnet Silica , Circuit & System Protection
To ensure critical operations, aviation and space systems rely on digital and logic functionality and circuitry in engine control units, environmental controls, instruments and actuators. Data centres, 
...
Read more...
---
Driver for low-current LED strips
30 June 2020, Altron Arrow , Opto-Electronics
Infineon Technologies' new BCR431U is a constant-current linear LED driver IC providing low voltage drop performance for regulating LED current. It is the second device released in the new-generation 
...
Read more...
---
PCIe Gen 4 switches
30 June 2020, Avnet Silica , Computer/Embedded Technology
To support cloud, data centre and hyperscale computing that facilitates advancements in artificial intelligence (AI) and machine learning (ML), Microchip Technology released to production its Switchtec 
...
Read more...
---
DIN-rail mounting DC-DC converters
30 June 2020, Avnet Silica , Power Electronics / Power Management
Shortly after unveiling the brand-new DIN-rail mounting DC-DC converter family, the DDR-15/30/60/120/240 series, Mean Well has announced the DDR-480 series (480 W) to enable integration into higher-power 
...
Read more...
---