printer friendly version
Success factors for contract manufacturing in 2017
22 March 2017 Editor's Choice Manufacturing / Production Technology, Hardware & Services
The South African contract manufacturing industry stands at a crossroads – to develop its value-add and skills base to carve out a niche in high-end delivery, or to specialise as outsourced labour. It is in fact a choice between investing in costly research and development (R&D) on the one hand and assembling at a low margin without the guarantee of viable volumes on the other.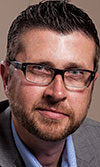 Owning the supply chain
Manufacturers going with the first choice are faced with the need to invest in more parts of the supply chain, such as distribution and packaging, and selling to customers in order to retain more of the margin from the selling price.
Many electronic, automotive and white goods manufacturers have built factories in South Africa. Here they utilise IP from their 'mother company', procure labour and a portion of components locally, whilst still importing some components, and then proceed with local assembly. They then advertise their product and sell to retailers directly. Owning the entire value chain is ideal, but remains a costly and long-term investment that's out of the reach of small manufacturers.
Own the labour market
The second choice can work if you enjoy an equal partnership with your customers, in which both depend on the other and your risk is lower.
Foxconn in the USA manufactures for household names like Apple and Amazon, but this kind of contract requires extensive capacity, which again seems unattainable for most small manufacturers.
Preparing for 2017
How then can a low-to-medium capacity assembler attain the scale, value-add or end-to-end delivery to meet the volume and quality requirements of global brands?
By getting customers to commit to sufficient and reasonably consistent volumes to justify the investment in equipment and mitigate their risk. No-one wants to put all their eggs in one basket, and a big customer may well decide to groom an eager, dynamic small supplier as backup. Don't put all your eggs in one basket either – don't focus on one or two clients or products when you can spread your risk. Include high volume and high margin items with lower volume, higher value items.
Minimise your costs, for example by taking advantage of special economic zones with different tax, labour and resource dispensations. Be prepared for an economic downturn with a diverse pipeline of opportunities and diligent relationship management.
The manufacturing life cycle is long. Plan in advance and have several prospects going. Have new ideas in the pipeline and spend some money on R&D. Join industry associations and lobby groups to raise awareness of the local electronics contract manufacturing industry.
Global markets remain a real opportunity for local assembly in the areas of smart metering – managing consumption of energy and harnessing natural energies. Pick the right horses and be innovative.
For more information contact Duncan Pollock, Grand Tellumat Manufacturing, +27 (0)21 710 2911, dpollock@grandtellumat.com, www.tellumat.com
Further reading:
Signal chain implementation for condition monitoring systems
Altron Arrow Editor's Choice Analogue, Mixed Signal, LSI
Like all system designs, there are many choices to be made when it comes to designing a condition monitoring system, each of which comes with various trade-offs and can drastically alter the DAQ signal chain design.
Read more...
---
Personality profile: Doug Gunnewegh
Editor's Choice News
"They say if it doesn't kill you, it only makes you stronger, so by now all the survivors are superheroes."
Read more...
---
World-first demo of wireless-powered 5G base station
Editor's Choice News
Ericsson and PowerLight Technologies are exploring the possibility of delivering safe wireless power-beaming capabilities to enable cleaner and more sustainable operations for mobile networks.
Read more...
---
One LoRa node to find them all
Otto Wireless Solutions Editor's Choice Telecoms, Datacoms, Wireless, IoT
Whether your barrier to making use of LoRa has been availability or the price of nodes and gateways, or the lack of network infrastructure, the solutions to these problems are now available.
Read more...
---
Products of the Year 2021
Editor's Choice News
A selection of some of the best products to hit the South African electronic engineering market this year.
Read more...
---
ICAPE Group enters SA market with acquisition of TRAX
TraX Interconnect News Manufacturing / Production Technology, Hardware & Services
ICAPE Group is implementing its global strategy with its acquisition of TRAX Group in South Africa, resulting in the formation of two new entities: ICAPE–TRAX and ICAPE South Africa. Commenting on the 
...
Read more...
---
From the editor's desk: Weather forecast – partly sunny, moderately windy, opportunities on horizon
Technews Publishing Editor's Choice News
Be it wind or solar, new business is on the horizon for the South African manufacturing sector to support REI4P, and new opportunities are in the offing for companies including those in the electronics industry.
Read more...
---
Water, water everywhere and not a drop to drink
Omnigo CZ Electronics Manufacturing Deman Manufacturing Jemstech Editor's Choice
In light of the ongoing severe shortage of semiconductors globally,
Dataweek
asked a few local contract electronics manufacturers to share their experiences, but also for any positive spin they can give to the current state of affairs.
Read more...
---
Thermal management in high-performance RF and microwave PCBs
Conical Technologies Editor's Choice Manufacturing / Production Technology, Hardware & Services
One of the many roles that a PCB has to perform is to channel heat from the underside of semiconductor devices through to the chosen heatsinking scheme as efficiently and effectively as possible.
Read more...
---
Omnigo's TestBench offers a reliable test base to meet a multitude of test requirements
Omnigo Editor's Choice
Ensuring that another product is ready to be part of our technologically driven world, functionally tested in an economical and timely manner.
Read more...
---