printer friendly version
arei - from the chairman's desk
19 April 2017 Editor's Choice News
It is Thursday evening, 30 March 2017 as I jot down a few ideas for this column. As I am bombarded with rumours of a cabinet reshuffle, I ponder on a song performed by Barry McGuire that I had heard a few days earlier titled 'Eve of Destruction' – and it surely was.
The rumours were confirmed on 31 March 2017, but one has to wonder if this is just a lead up to a sick April Fool's joke. Alas, there are no Zapiro cartoons in the Sunday papers with the words "Heh, Heh, Heh – I was only joking" bubbled from the shower head.
Despite the utter despair, the uncertainty and the anger, South Africans have to gather up all they can and stand together to defeat this injustice. Already by 2 April 2017 there is some mobilisation on different petitions, #BlackMonday and #StayAwayFriday. All these are positive initiatives with a common message of "standing together".
The Association of Representatives of the Electronics Industry (arei) of South Arica has a defined pay-off line similar to this message, namely "Working together to grow the South African Electronics Industry". With a weakening Rand, opportunities for local manufacture and export arise, and at arei we believe that by growing the association and collaborating with all the stakeholders in our industry we will achieve this objective.
Since our first FY17/FY18 committee meeting, we have defined a strategy and elected portfolio managers to assist in achieving our goals. The strategic key initiatives include:
• More focus on interfacing with government, educational institutions and related associations.
• Growth of the membership.
• More accurate measurement of the industry KPIs and statistics.
• More frequent networking sessions.
• Benchmarking with related associations such as IDEA.
The respective portfolio managers have been elected as follows:
• Chairman – Warren Muir (Muirlenium Technology).
• Vice Chairman – Philip Hall (Avnet South Africa).
• Secretary – Jenny Gooding.
• Finance – Stephan Martinussen (Arrow Altech Distribution).
• Statistic Management – Warren Muir (Muirlenium Technology).
• Public Relations Management – Malckey Tehini (Dataweek/Technews).
• Institutional Relations (Government, Education, etc) – Erich Nast (Avnet South Africa).
• Stakeholder Relations – Lesley Bebbington (Proactive Marketing) and Sean Flynn (Projects Concern).
• Related Association Collaboration – Vacant (formerly Petrus Booyens).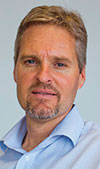 The effort from the committee has already yielded some fruits with three new memberships in 2017, preliminary meetings with the dti to formulate a relationship, initial discussions to start collaborating with the SAEEC and IESA, and events coordination for our annual breakfast with a well-known guest speaker.
We encourage stakeholders in the electro-technical sector to consider joining arei. As we build momentum with our strategy, we believe that we offer our members substantial value for their annual fees. Should you be interested, please contact Jenny Gooding on +27 (0)11 462 3256 or info@arei.co.za.
Warren Muir
Chairman, arei
Further reading:
Why you don't take 'touch' for granted
30 September 2020 , Editor's Choice
The key criteria for choosing the right sensor control IC
         Touch has become an incredibly intuitive way for people to interact with high-tech devices. In just a few short years after the first 
...
Read more...
---
Women taking the lead in engineering
31 August 2020 , Editor's Choice, News
Alaris Antennas is an engineering company specialising in the design and production of (often) customised antennas for electronic warfare. This is not an industry that typically attracts women to steer 
...
Read more...
---
Smoke detection matters
30 September 2020, Altron Arrow , Editor's Choice, Analogue, Mixed Signal, LSI
Smoke detection regulations are critically important when the value proposition is as basic as human life itself.
Read more...
---
Personality profile: Mervyn Stocks
30 September 2020, Denver Technical Products , Editor's Choice
Mervyn Stocks, the founder and MD of Denver Technical Products, started his career as a learner technician, worked at some well-known companies in the industry before setting out on his own.
Read more...
---
Forbatt SA invests in South Africa
30 September 2020, Forbatt SA , Editor's Choice, News
Forbatt SA is set to offer an improved service to the industry by making sure it has the products and solutions the industry needs, as well as a new showroom.
Read more...
---
How 5G will influence autonomous driving systems
30 September 2020, Concilium Technologies , Editor's Choice, Telecoms, Datacoms, Wireless, IoT
Wireless communication technologies like 5G offer three major benefits: safer roads, more efficient traffic routing and more in-vehicle convenience.
Read more...
---
The pivotal role of supercapacitors in powering IoT
30 September 2020, Avnet Abacus , Editor's Choice, Power Electronics / Power Management
With tens of billions of IoT nodes now in the process of being deployed across the globe, there are concerns about how all this hardware can be powered in a practical and environmentally friendly manner.
Read more...
---
Company profile: Omron Electronics
30 September 2020, Omron Electronics , Editor's Choice, News
Omron Electronics can trace its history back to 1933 and the company has been represented in South Africa since the 1960s, promoting the vision of Enabling Innovation in Manufacturing through Automation.
Read more...
---
What place is there for electronics in horticulture/agriculture?
29 April 2020, Technews Publishing, OSRAM Opto Semiconductor SA, Altron Arrow , Editor's Choice
Dataweek takes a look at what place there is for electronics in horticulture and agriculture, what roles they are serving and what their uptake is in the South African market.
Read more...
---
AREI's plans for 2020
29 January 2020 , Editor's Choice, News
Erich Nast, chairman of AREI, discusses what the association's plans are to tackle the challenges and opportunities that lie ahead.
Read more...
---