printer friendly version
In memoriam: Zalman Orlianski
10 October 2018 Editor's Choice News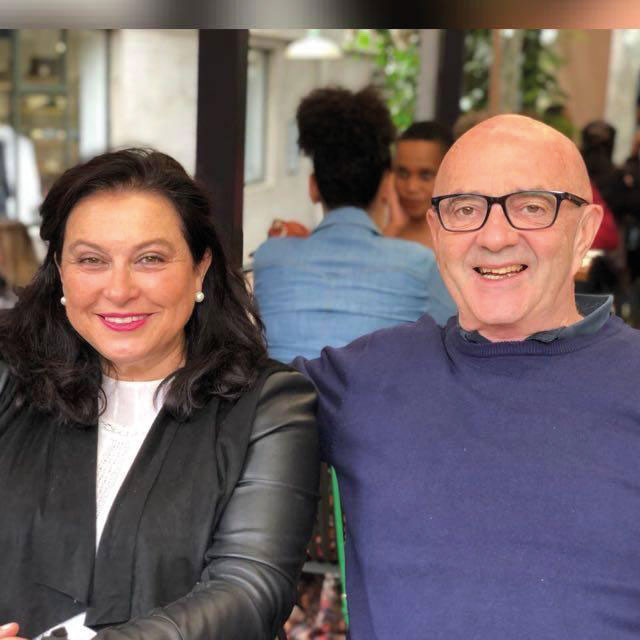 The South African electronics industry reacted with shock and deep sadness to the passing of Zalman Orlianski, founder of Zetech, last month.
In a testament to the esteem in which he was held, by both the industry and his community, his funeral on 18 September at Johannesburg's West Park Jewish Cemetery was attended by a host of people from all walks of life, including Supreme Court judges, friends and rabbis. Particularly poignant is the fact that many of his company's customers, and even competitors, also attended to pay their final respects to one of the longest serving members of the industry.
Zalman was born in Lithuania shortly after the Second World War, from where he graduated with an engineering qualification at a time when the computer sciences were still in their infancy. After marrying his first wife he moved to Israel in 1973 and had his first child, a son, where he worked at Motorola, an experience that he would later describe as having been very highly valuable in terms of his professional development.
He was also a folk dancer by hobby – a passion that he carried with him from his homeland to Israel, and later to South Africa. After visiting South Africa with his dance troupe to give a concert performance (and having by this time been divorced) he made enquiries into getting a job in this country. He received two job offers and ultimately moved to South Africa to work for a subsidiary of Altech.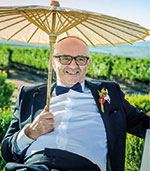 It was in South Africa that Zalman met Inna, who he married in 1985, and went on to share the rest of his life. In 1986 he finished studying for his MBA, and later that same year the couple started Zetech together, initially representing a company specialising in laser equipment, and later securing a contract with Universal Instruments. Over the course of the next 32 years, the company went on to represent many leading companies from all over the world in SMT technology and robotics machines, and serviced countless customers across the South African electronics manufacturing landscape.
Although he is sorely missed by many, his business legacy will be continued by his wife Inna, who will take the reins of Zetech as per his wishes. In her the company lies in highly capable hands, as she is herself a computer programmer who has worked at Anglo American, as well as in the electronics industry working on CAD/CAM systems through her own personal knowledge and skillset.
She is also an MBA graduate and has for the past six years been coaching business owners on how to run their businesses, in addition to coaching MBA students at the Wits Business School. Her successful executive coaching business will now take a backseat to the day-to-day running of Zetech, which she is already well familiar with, having stepped in to help run things from time to time over the years, as circumstances required.
In a personal message, Inna said: "Zalman was a man of integrity, a brilliant engineer, a loyal husband and a dedicated father. He will always be remembered by me and by others for his laughter and his sense of humour. I am grateful for the insights I learned from him and feel empowered to continue his legacy as one of the few female business owners in this male-dominated industry. I would like to thank all those, including our customers and principals, from whom well wishes and flowers have poured in since his untimely death."
Further reading:
Why you don't take 'touch' for granted
30 September 2020 , Editor's Choice
The key criteria for choosing the right sensor control IC
         Touch has become an incredibly intuitive way for people to interact with high-tech devices. In just a few short years after the first 
...
Read more...
---
Women taking the lead in engineering
31 August 2020 , Editor's Choice, News
Alaris Antennas is an engineering company specialising in the design and production of (often) customised antennas for electronic warfare. This is not an industry that typically attracts women to steer 
...
Read more...
---
Smoke detection matters
30 September 2020, Altron Arrow , Editor's Choice, Analogue, Mixed Signal, LSI
Smoke detection regulations are critically important when the value proposition is as basic as human life itself.
Read more...
---
Personality profile: Mervyn Stocks
30 September 2020, Denver Technical Products , Editor's Choice
Mervyn Stocks, the founder and MD of Denver Technical Products, started his career as a learner technician, worked at some well-known companies in the industry before setting out on his own.
Read more...
---
Forbatt SA invests in South Africa
30 September 2020, Forbatt SA , Editor's Choice, News
Forbatt SA is set to offer an improved service to the industry by making sure it has the products and solutions the industry needs, as well as a new showroom.
Read more...
---
How 5G will influence autonomous driving systems
30 September 2020, Concilium Technologies , Editor's Choice, Telecoms, Datacoms, Wireless, IoT
Wireless communication technologies like 5G offer three major benefits: safer roads, more efficient traffic routing and more in-vehicle convenience.
Read more...
---
The pivotal role of supercapacitors in powering IoT
30 September 2020, Avnet Abacus , Editor's Choice, Power Electronics / Power Management
With tens of billions of IoT nodes now in the process of being deployed across the globe, there are concerns about how all this hardware can be powered in a practical and environmentally friendly manner.
Read more...
---
Company profile: Omron Electronics
30 September 2020, Omron Electronics , Editor's Choice, News
Omron Electronics can trace its history back to 1933 and the company has been represented in South Africa since the 1960s, promoting the vision of Enabling Innovation in Manufacturing through Automation.
Read more...
---
What place is there for electronics in horticulture/agriculture?
29 April 2020, Technews Publishing, OSRAM Opto Semiconductor SA, Altron Arrow , Editor's Choice
Dataweek takes a look at what place there is for electronics in horticulture and agriculture, what roles they are serving and what their uptake is in the South African market.
Read more...
---
AREI's plans for 2020
29 January 2020 , Editor's Choice, News
Erich Nast, chairman of AREI, discusses what the association's plans are to tackle the challenges and opportunities that lie ahead.
Read more...
---