printer friendly version
From the editor's desk: Yes, it's that thing everyone's talking about
25 March 2020
News
Call me a pessimist, but I'm absolutely, 100% certain that I'm going to catch COVID-19 (or the 'novel coronavirus' if you prefer to call it that) – if I haven't done so already. At least the mortality rate is fairly low – they're telling us about 2% of people who contract it actually die from it – so it's just a question of which side of the statistics I end up on.
At our offices, we've cancelled all face-to-face meetings with clients and they've bought us bottles of hand sanitiser. I'm sure most companies out there have taken similar measures, or allowed their staff to work from home. But even sanitising your hands until your skin gets raw can only be so effective, and for me it just feels like a matter of time.
The one thing I think I might dread even more than catching the disease is people's relentless need to talk about it. "So, how about this coronavirus hey, pretty scary stuff" is not a topic for conversation in my opinion, it's just stating the obvious. And then there's all the fake news, jokes, memes, panic buying (seriously, what's up with this apparent obsession with toilet rolls?) and general end-of-the-world-as-we-know-it fearmongering.
Naturally, at this point I shall proceed to break my own rules (well, I already have, actually) and talk about COVID-19. Over and above its threat to human lives, there's no getting away from the fact that it is having a devastating effect on industries and the general day-to-day running of people's lives worldwide – I'm sure we've all watched (or read about) President Ramaphosa's address to the nation on 15 March (you can watch it at <a href=http://www.dataweek.co.za/*mar20-covid19target="_blank"> www.dataweek.co.za/*mar20-covid19</a>), and know about his declaration of a state of disaster.
As a Dataweek reader pointed out to me, the ripple effects throughout the supply chain are also potentially devastating. To quote him: "The one thing that makes us scared in the industry is, can the virus be transmitted through packaging. Can the virus be transported from China in the stuff we order? Nobody can give a clear answer as they are not sure at this stage. If it can be transmitted and transported, we are in for one hell of a ride. If, and only if it can happen, we need to first have packages from China checked. This can cause havoc."
A recent survey by IPC showed electronics manufacturers anticipate at least a five-week product shipment delay from suppliers due to the pandemic. The group says shipping delays from China and other countries where the virus has spread are already having negative impacts on manufacturers.
Roughly 65% of manufacturers report their suppliers expect, on average, a three-week delay. However, electronics manufacturers expect delays to be longer than what their suppliers are currently quoting. On average, executives expect shipment delays to be at least five weeks.
An overwhelming majority (84%) of electronics manufacturers and suppliers are worried about the pandemic's impact on their business operations. Delays in receiving supplier inputs can lead to factory downtime, higher average costs, transportation bottlenecks, pressure for alternative sourcing, delayed sales, and delayed prototyping that slows the introduction of new products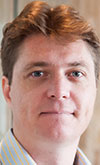 So, there's no doubt we're in for a rough ride, and our electronics manufacturing which wasn't in the healthiest condition before is going to be pushed to its absolute limits. Not to make light of such a serious situation, but at least with so many people working from home and all the schools having been closed, traffic has been an absolute breeze.
Brett van den Bosch
Editor
Credit(s)
Further reading:
Obituary: Steven James Meyer
January 1957 - January 2022
Technews Publishing News
It is with deep sadness and shock that we announce the sudden death of SA Instrumentation & Control Editor, Steven Meyer. Steven joined Technews in October 2007 in the position of Deputy Editor. His 
...
Read more...
---
ICASA doles out provisional RF spectrum
News
The Independent Communications Authority of South Africa (ICASA) has concluded its analysis of applications for provisional assignment of radio frequency spectrum under the new ICT Covid-19 National State 
...
Read more...
---
productronica's hybrid format a success despite restrictions
News
Following its tried and trusted biennial scheduling, productronica 2021 was held on the fairgrounds of Messe München on 16-19 November. Strict hygiene rules were observed in accordance with Covid-19 protocols, 
...
Read more...
---
Report evaluates market for Li-ion battery recycling
News
In the past, the lack of end-of-life batteries meant that the Li-ion (lithium-ion) recycling market had little opportunity to prosper. The transition to electric vehicles (EVs) is changing this. Recycling 
...
Read more...
---
RFID market research explores 2021 and what to expect for the future
News
Despite a 5% drop in the global RFID market in 2020 compared to 2019 due to the impact of Covid-19, the market has recovered well in 2021. According to the newly released RFID market research report from 
...
Read more...
---
SABS launches local content verification scheme
News
A new certification and grading scheme launched by the South African Bureau of Standards (SABS) intends to harmonise local content and local production for producers and manufacturers, levelling the playing 
...
Read more...
---
DesignSpark to host new activist engineering programme
RS Components (SA) News
RS Components has launched its DesignSpark #ActivistEngineering programme, further strengthening the company's commitment to engage and inspire design engineers across the globe to 'make amazing happen 
...
Read more...
---
October semiconductor sales up 24% over 2020
News
Global sales of semiconductors were $48,8 billion in October 2021, an increase of 24,0% from the October 2020 total of $39,4 billion and 1,1% more than the September 2021 total of $48,3 billion. Announced 
...
Read more...
---
CSIR Learning Factory supports skills development and innovation in 4IR
News
The CSIR has established a Learning Factory to support South African industries in acquiring the skills needed to maximise the benefits of the Fourth Industrial Revolution (4IR). The first online course 
...
Read more...
---
RS Components SA partners with Engineers Without Borders
RS Components (SA) News
The annual Engineering for People Design Challenge as well as the Inspiring and Building Community Leaders programmes kicked off earlier this year. The competition, now in its 10th year, is a year-long 
...
Read more...
---