The decision by an original equipment manufacturer (OEM) to outsource manufacturing of their product is not an easy one to make.
There is often perceived risk in relinquishing business processes involved in manufacturing of the product that their business is built around. However, due to increasingly challenging economic conditions, there is an even greater risk of losing focus on core business functions if the OEM is diverting precious resources to the manufacturing process which could be outsourced.
Murison Kotzé, head of Tellumat Electronic Manufacturing, the electronic manufacturing service (EMS) arm of the technology-focused company Tellumat, says this is true whether a company wants to outsource its entire manufacturing requirement, to avoid capital equipment and human resource costs, or to be able to focus its resources solely on developing and marketing new product lines.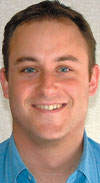 Murison Kotzé, head of Tellumat Electronic Manufacturing
"In both cases it makes sense to use the resources, know-how and economies of scale of an EMS provider. But care should be taken to select the right partner. When outsourcing, an OEM is endeavouring to achieve the transference of risks inherent in the manufacturing process to their manufacturing partner. Care needs to be taken to partner with an EMS provider that can successfully assume this risk, allowing for maximising of margins for both parties.
"A problem in the current market environment is that OEMs are hesitant to allow their EMS partner to take over all business processes involved in manufacturing. As a result, they do not experience the full benefit of outsourcing. OEMs need to choose an EMS provider that provides business process outsourcing and not just contract manufacturing."
Kotzé says leading manufacturers, like Tellumat, offer a full spectrum of manufacturing services, including:
* Development assistance – product design, qualification and design for manufacturability (DFM) advice.
* New product introduction – industrialisation, defining the scope of manufacturing, setting up manufacturing processes and test equipment, and finalising product data packs.
* Procurement and materials management.
* Manufacturing – PCB population, systems integration, environmental testing and functional / product testing.
Logistics – packaging, dispatch, distribution and after-sales support.
He notes that even if a company has the resources to design its own products, it is still advisable to identify their manufacturing partner early on in their design cycle and involve them from the start. EMS industry leaders all follow DFM guidelines and can make vital design recommendations, which results in the product being manufactured in the most cost-effective and reliable manner.
Kotzé says that OEMs should ask themselves, "Has my EMS partner changed the way I do business?" Some of the benefits an OEM should be aiming to achieve from outsourcing include better utilisation of their own resources, reduced operating costs and overheads, thus reducing risk, and reduced capital expenditure. Further benefits are in the OEM having more time to focus on core development and marketing activities, access to leading edge manufacturing expertise without having to make continuous investment in these resources, and increasing the flexibility and scalability of the business and its ability to adapt quickly as market conditions change.
Kotzé adds, however, that a customer's unique circumstances will dictate what specific benefits it wants to leverage.
Companies with limited manufacturing or design capacity often selectively outsource some of the production activities, choosing to retain the balance in-house. "More often than not we find that an initially cautious approach leads to the outsourcing of more of the OEM's business processes, as they experience the benefits for themselves," he says.
Some companies focus on continuously developing new products, and need to outsource production fully. Companies like these can benefit greatly from choosing the correct partner, as the correct advice and input from their EMS will result in the timeous production of a robust and reliable product. The chosen partner should also provide prototyping to full serial production.
All companies want to be quick to market, but start-ups without previous design and manufacturing experience can benefit the most from seeking EMS advice from the conception stage onwards. The EMS also gives companies like this access to resources that would otherwise be inaccessible. Smaller companies lacking the budget, and larger ones that cannot justify the long-term capital expenditure, can leverage manufacturers' ongoing investment in resources, technology and knowledge.
Many customers have a high mix of products and face an unsure market where volumes are difficult to predict. Their EMS should have the flexibility to handle the mix of products, as well as accommodate fluctuating volumes and the ability to ramp up production quickly when the market demands this. Companies that require a higher level of production control demanded by certain industries (medical, aerospace, military) should look for an EMS that has invested in an enterprise resource planning system providing the traceability, tracking and change control they require.
"To become a seamless extension of the customer, manufacturing partners need to be structured to meet specific customer needs and each project's unique circumstances," Kotzé says. "The secret is to choose the EMS partner that is flexible enough to accommodate a variety of needs and can add value to the OEM by assuming full responsibility for the required business processes. In addition, real value can only be gained if the OEM is willing to entrust the EMS fully with the business process involved. This will only happen if there is a mutual mindset of building a long-term relationship and trust, engaging as partners rather than adopting a customer/service provider approach."
For more information contact Murison Kotzé, Tellumat, +27 (0)21 710 2874, manufacturing@tellumat.com, www.tellumat.com