printer friendly version
The divorce between volume and price in South African electronics manufacturing
3 August 2011
Manufacturing / Production Technology, Hardware & Services
Having vast experience with manufacturing in the East, I am perpetually surprised to see how little differentiation is made on pricing between various volume levels in the South African industry.
The fact that entry level volumes in the East are what we in South Africa would consider as large volume runs, is a product of our isolation and lack of international business and exposure. In addition to the fact that South Africa is not marketed or exposed to the international electronics industry as a destination of choice, some of our own importers or supporters of international manufacturing competitors are often surprised by the local capacity, knowledge and skills we have in our own backyard.
The general trend with those utilising the large volume capacity and associated pricing of the East is one of articulated forecasting, cash flow funding and associated gearing for stockholding. Very simply: if they need 100 units it pays them to order 1000 and hold stock, as the associated penalty of the 100 unit order is commercially so unattractive.
Although our local stable of manufacturers does apply price differentiation, it is nowhere near our Eastern counterparts, thereby allowing local companies the luxury of lower risk by utilising their manufacturer's willingness to semi-subsidise their business risk through minimal low volume penalties.
The cons of this to the manufacturer are obvious – due to the fact that many pricing models are based on a percentage of the value of the job, the principles of economies of scale are highlighted. As an example, I outlined this principle to my management team after we had an hour-long meeting with a customer who placed a R10 000 order. Merely taking into account the cost of the senior execs required in the meeting, we were in a loss making position before the customer had finished his coffee, let alone the opportunity cost to our service level aspirations to other customers by losing that hour.
So what then of the lower volume orders? Should we be costing them out of the viability equation, thereby forcing the market to do their own forecasting and stockholding as the rest of the world is already accustomed to? Or is there an opportunity here?
Firstly, I do believe there should be a readjustment in the pricing to at least allow for enough margin to offer the client a second cup of coffee. However, we do have a global opportunity here in the form of the US and European clients who only require 300, 400 or 600 units. Their pricing is currently so unattractive in the East that they are making the product locally, which at that volume would also be at a very high margin penalty.
At these volumes where we are then competing with Europe and US on pricing, it would be logically accepted that we are on a level playing field for component pricing and on a far better footing for labour pricing. Can we then match their quality? In short: absolutely! We are currently being audited by a Korean quality specialist and although we can always improve our best practice and learn from our Asian counterparts, we are more than capable of competing with the world's best.
In under-pricing lower volumes in comparison to the rest of the world to accommodate local demand, we have inadvertently created a niche market which we could potentially leverage on a global scale. The Electrotechnical Export Council, headed with dogged determination by Eileen Leopold, has done some very good work in this regard. Her focus on core groups, in global niche market identification, can be invaluable to identifying and leveraging potential export markets to penetrate. Microtronix has experienced some successes independently in this regard and I believe wholeheartedly that it is time we take our core competencies to a global stage.
The way the South African industry has virtually forced the local manufacturers to accommodate the lower volume runs with quick changeovers, coupled with effective and efficient operational management, has actually developed a skillset that makes us unique as an emerging manufacturing destination.
In conclusion, lets allow China to do what it does best – very high volumes and low cost – until such time as they become their sole consumer, at which point India is effectively positioning itsself to take over. Lets us be the higher complexity, higher quality and yes, dare I say, the lower volume destination of choice!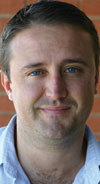 Jason Wilford, Microtronix
For more information contact Jason Wilford, Microtronix, +27 (0)11 792 5322, info@microtronix.co.za, www.microtronix.co.za
Credit(s)
Further reading:
Things are tough for electronics contract manufacturers in SA
23 October 2019, Barracuda Holdings, Leratadima Tellumat Manufacturing , Manufacturing / Production Technology, Hardware & Services
The contract manufacturing side of the South African electronics industry has been under enormous pressure for some time now, with some high-profile manufacturers having closed their doors or suffering serious financial trouble in recent years.
Read more...
---
Quality management based on quality assurance
23 October 2019, Quamba Technologies , Manufacturing / Production Technology, Hardware & Services
To ensure consistently high product quality and ultimately achieve a zero-fault production stage, it is necessary to control all process steps.
Read more...
---
3D printing and electronics manufacturing
23 October 2019, Omnigo , Manufacturing / Production Technology, Hardware & Services
"The opportunities are endless and we are excited to see what the future holds for 3D printing and the electronics manufacturing industry." – Christine Brindle, Omnigo
Read more...
---
3D printer for rapid prototyping
23 October 2019, RS Components (SA) , Manufacturing / Production Technology, Hardware & Services
RS Components is shipping the latest version of the MakerBot 3D printer – the MakerBot Method – which has been designed to bridge the gap between industrial and desktop 3D printing. The unit targets engineers 
...
Read more...
---
Versatile conformal coating applicators
23 October 2019, Techmet , Manufacturing / Production Technology, Hardware & Services
The Select Coat applicator series from Nordson Asymtek – which includes the SC-350 Select Spray and the SC-300 Multi-Mode – is a highly versatile conformal coating applicator that supports a wide range 
...
Read more...
---
High-accuracy fluid dispenser
23 October 2019, Techmet , Manufacturing / Production Technology, Hardware & Services
Nordson Asymtek recently introduced the Forte fluid dispensing system. The Forte series combines high-accuracy fluid dispensing with increased throughput and productivity in a narrow footprint to handle 
...
Read more...
---
Conformal coating cleaning agent
23 October 2019, Techmet , Manufacturing / Production Technology, Hardware & Services
Coating carriers and frames offer important advantages within the conformal coating process regarding handling, process reliability and output, but they also require very extensive cleaning afterwards.  
...
Read more...
---
Company profile: Etion Create
23 October 2019, ETION Create , Manufacturing / Production Technology, Hardware & Services
Etion Create is an original design manufacturer (ODM) that has been in operation for more than 25 years. Originally known as Parsec, the company was founded in 1993, focusing on the design, development 
...
Read more...
---
Cleaning machines and agents on show at Productronica
23 October 2019, Electronic Industry Supplies , Manufacturing / Production Technology, Hardware & Services
Using the motto 'Make the Cleaning Check', Zestron will be exhibiting a selection of state-of-the-art cleaning machines from leading international manufacturers. Visitors who are looking for a new cleaning 
...
Read more...
---
Application centres for dispensing and coating
23 October 2019, MyKay Tronics , Manufacturing / Production Technology, Hardware & Services
With a larger global installed base of MYSmart and MY700 jet printing and dispensing systems, Mycronic is taking the next step in bringing its hands-on expertise closer to customers by establishing multiple 
...
Read more...
---