printer friendly version
Auditing a contract manufacturer for lead-free capability
20 September 2006
Manufacturing / Production Technology, Hardware & Services
Introduction of lead-free technology to your product involves every department in your company. Each engineer should understand the implications of lead-free even if you are exempt from existing legislation. Companies who are exempt cannot ignore the implications. As industry changes to meet the deadline of July 2006, components, materials, printed boards and service industries that support you will also change the product and services they supply. If you are going to conduct a technical assessment on your production facility or a contract manufacturer, prepare a basic plan to help structure your project.
Let us consider some of the basic points and information that should be obtained prior to your audit to help rank potential suppliers. Often only one or two days are spent visiting each supplier and the time can easily be consumed with company presentations, lunch and less important issues etc. Do not be afraid to set out your own agenda to avoid wasting any time. Time can often be more valuably spent in reviewing material in advance and gaining a valuable insight into your chosen companies. It may also help to reduce the visits you have to do. Any good contractor will be able to supply this information for review. Sales and marketing executives will know the benefit of creating the right feeling of professionalism and technical awareness.
Consider also what your potential supplier will need from you. He would like to know what your products are, volumes, when production will start and what has been done to ensure your build of materials is compliant with WEEE and RoHS. Always remember that any project should work successfully as a partnership with information flowing in both directions.
Consider this checklist and compile your own questions prior to the visit:
* Component specifications.
* Component storage and handling core stock.
* Component handling customer specific parts.
* Printed board procurement.
* Lead-free material selection.
* Solder paste printing controls.
* Components and placement stages.
* Reflow soldering and profiling.
* Manual soldering and rework and repair.
* Wave and/or selective soldering.
* Process and product inspection.
* Product failures analysis and field returns.
* Internal and external training of staff members.
* Customer support education for lead-free implementation.
Basic information required before audit
* Company information: General information on the company, location map and contact details, e-mail, telephone, mobile and fax numbers for key contacts. Having this information allows you to co-ordinate the best timetable for travel and accommodation. It may sound obvious but this info is often not provided prior to the visit. After reviewing information on the company there may be additional information that you may like to have in advance. This all helps to assess the company's responsiveness.
* Production equipment: A list of production equipment and capability for the lead-free production should be available, with supporting documentation and test reports to demonstrate existing lead-free capability. Many companies say they have lead-free capability but often they do not have much practical experience.
It is fair to say that there are few products being produced in the industry but this is set to change very quickly. There are many ways of gaining experience in lead-free and it is important that all staff have some practical hands-on experience. Having run many customer open days on contractor sites, it is not just the customers that get the chance to learn.
* DFM/design review: See an example of a lead-free design requirement/customer DFM/NPI (design for manufacture/new product introduction) report for new products. Obtaining an example report or a template in advance allows you an understanding of what detail of information is gathered on a pilot build. Often some of the minor comments can become significant problems in medium and volume manufacture. Previous customer reports may be confidential but the format and template of what points are normally covered should not be.
If the feedback is not structured and just a long list of e-mails, things can be missed and not everyone gets involved in the feedback cycle.
* Assembly process: An assembly flow diagram for conventional and mixed technology products should allow auditors to step through the process their product will pass through. It allows you to focus on key stages and highlight any obvious omissions in your requirements. It also provides a good reference to check on equipment upgrades and changes for lead-free plus their documentation and procedures. It will assist you if there is a key stage that your product or components require, like additional moisture protection for parts - this is a critical stage with lead-free.
* Inspection and process control: Inspection criteria/process control requirements for each assembly stage in manufacture should be provided with all key control stages in lead-free manufacture. Look for evidence of inspection standards on the shop floor and examples of process monitoring results to back up any information in your pre visit documentation. On site, talk directly to operators and technicians about any issues they have experienced with lead-free and see if it matches up with your experience. Often staff have not actually seen the documentation that they are reportedly working to as it has not been released yet to manufacture.
* Process materials: A list of soldering/cleaning materials used in production, suppliers with product reference numbers should be provided and updated when, or if, they change. Often companies who use two different sub-contractors or one in-house assembly facility debate the variation in quality, visual appearance, cleanliness when it is really the incompatibility of materials. There should also be some documented evidence of the lead-free trials conducted on the materials and results obtained; this should show a structured approach.
* New process or equipment: A list of future equipment purchases or up-grades for lead-free plus their scheduled introduction dates should be obtained. A copy of the company's technology roadmap should list each of the process changes. It is also often worthwhile asking for previous roadmaps for the last two or three years and see if the proposed process changes were done and on schedule. It is fair to say that in most medium and high volume companies, changes to most equipment should not be required as they already have high end equipment. In medium to small companies that may not be the case. Issues on availability may be a problem in the near future for all companies. Suppliers of wave soldering upgrades/retrofits may not be able to cope with demands of lead-free conversion.
* Training and education: A list of training modules and content should be reviewed for production staff, engineering, quality, purchasing, sales departments attended for assembly, design and PCB technology. If an extensive lead-free training schedule is underway, there may be an opportunity to partner with your potential supplier so your own company can benefit. During a recent project in China one contract assembly company was training people in lead-free materials process control and WEEE and RoHS at a rate of 50 people per week.
A record of the specific training, topics and the employee's achievements should be on record for review. Attending training sessions is beneficial but achieving some level of proficiency must be the real goal. Documented tests, pass marks, success and failures should be documented so the training courses can be updated, reviewed or strengthened.
* External services: A list and location of any processes, test and environmental assessment or defect analysis not conducted on-site should be available plus evidence of their own audit results. Often X-ray inspection, conformal coating and investigation services like microsection and failure analysis are conducted off site. Each company should have a plan in place to implement sub-contract to other suppliers if and when required. It is then necessary to get additional information on their services and capability. A contractor may vet other service providers but it is also the customer's responsibility to make sure they meet their requirements.
Report
At the end of your assessment a short report should be produced covering the strengths and weaknesses of the suppliers with a scoring method employed to rank the companies. You should allow time after your visits to explain to potential suppliers your findings and decision, so they are not left waiting. Often, people forget this step and you may like to re-evaluate the companies in the future, they should not be left with the feeling that you have wasted their time as they have made every effort to help you.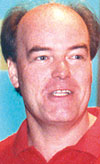 About the author: Bob Willis is a process engineer providing engineering support in conventional and surface mount assembly processes. He runs production lines for suppliers at exhibitions and also provides seminars and hands-on lead-free workshops worldwide.
Further reading:
Thermal wire strippers
30 September 2020, Vepac Electronics , Manufacturing / Production Technology, Hardware & Services
Hakko's FT-802 thermal wire strippers satisfy the demands of the military, medical and aerospace industries. The new model ensures the precise, clean-cut removal of wire insulation, even through highly 
...
Read more...
---
Data sciences harness full value of factory floor data
30 September 2020, Omron Electronics , Manufacturing / Production Technology, Hardware & Services
Data is easily collected and stored, but in most cases the data pipeline stops here and there is hardly any value extracted from the data. The data pipeline is often not completed in a proper way so that 
...
Read more...
---
Oven control system supports IPC CFX
30 September 2020, MyKay Tronics , Manufacturing / Production Technology, Hardware & Services
BTU International, a leading supplier of advanced thermal processing equipment for the electronics manufacturing market, announced that its new Wincon 7.2 supports IPC CFX (Connected Factory Exchange) 
...
Read more...
---
Solder paste inspection system
30 September 2020, Techmet , Manufacturing / Production Technology, Hardware & Services
Solder paste is applied during the printing process and is necessary to attach the components to a circuit board to assure the proper electrical connection. The printing process has become extremely complex 
...
Read more...
---
Electrolube helps smart homes become even smarter
31 August 2020, Vepac Electronics , Manufacturing / Production Technology, Hardware & Services
The Internet of Things (IoT) is a platform enabling embedded devices connected to the Internet to collect and exchange data with each other. Devices can begin to interact and work with each other, even 
...
Read more...
---
Protective lacquer for electronic circuitry
31 August 2020, Vepac Electronics , Manufacturing / Production Technology, Hardware & Services
APL Acrylic Protective Lacquer is a flexible, fast-drying acrylic conformal coating used for the protection of electronic circuitry. It has been formulated for professional use only and meets the requirements 
...
Read more...
---
Game over for lead?
31 August 2020, Techmet , Manufacturing / Production Technology, Hardware & Services
Lead is a unique material and is used in a wide range of applications. It has a high density making it ideal for ballast, is relatively ductile and easy to shape and has a low melting point which reduces 
...
Read more...
---
Free software for vibration feeder boosts robot flexibility
30 September 2020, Truth Electronic Manufacturing , Manufacturing / Production Technology, Hardware & Services
Yamaha Motor Europe's Factory Automation section is giving customers extra power to boost the pick-and-place flexibility and productivity of their SCARA and cartesian robots by providing a free software 
...
Read more...
---
Arc fusion fibre splicer
31 August 2020, IC Logistix , Manufacturing / Production Technology, Hardware & Services
The Fujikura-90S arc fusion splicer was recently launched in South Africa. This is the newest addition to the Fujikura range of splicers, replacing the 70S+ unit. The 90S can be utilised in any field 
...
Read more...
---
Lead-free innovation for FPGA manufacture
31 August 2020, Test & Rework Solutions , Manufacturing / Production Technology, Hardware & Services
TopLine, represented locally by Test & Rework Solutions, announced that Martin Hart, CEO of TopLine and inventor, has filed for a US patent for a lead-free solder column used in the manufacture of field 
...
Read more...
---