As competition heats up across all sectors of the economy, companies are feeling the pressure to shorten time to market with new products, while devoting all available resources to running their businesses and marketing products. This need for leanness and product development efficiency can effectively be met by making use of the full basket of services offered by a true full turnkey electronic contract manufacturer.
But do not be caught out. "Many contract manufacturing firms claim to offer a full turnkey service," says Murison Kotzé, head of Tellumat Electronic Manufacturing. "For any firm to qualify, it must offer all or any combination of the services listed below. It is important, especially for small companies, to select a partner with all the manufacturing skills and resources at the outset, even though they might not initially make use of all these services. The time will almost definitely come when, for efficiency's sake, a customer will consider outsourcing more manufacturing functions. If their manufacturing partner cannot accommodate them, this leaves them in a dead-end street."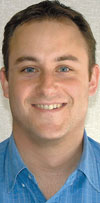 Murison Kotzé, head of Tellumat Electronic Manufacturing
"In addition," says Grant Emandien, operations manager at Tellumat Electronic Manufacturing, "only by opting for a full turnkey service will customers be able to exercise their rightful choice of entering or exiting the process at any stage, depending on their requirements."
Full turnkey manufacturing services include the following:
* Development assistance, including qualification: quite often a client will conceptualise a new product in significant detail, come up with a design and then engage a partner to manufacture it. Even if this is your preferred methodology, it is advisable to engage the manufacturer from the earliest stages of product development, to find out how it can assist with, for instance, drawing up user requirements, or designing with manufacturing requirements in mind. Any full turnkey manufacturer should however be able to offer product development services if required, including design and product qualification.
* NPI (new product introduction): this includes industrialisation (preparing a product for manufacturing); defining the scope of the manufacturing process; setting up the necessary tools, jigs and test equipment for manufacturing; and finalising the product's data pack. An effective NPI phase will reduce time to market and inevitably production cost for the customer.
* Materials handling, including procurement: the specialised processes of materials handling go beyond phoning suppliers; they require good supply chain management and enterprise resource planning (ERP). A full turnkey manufacturer further has existing supplier relationships, enabling it to identify the best ones for the job, as well as access to global components. Large-scale manufacturing concerns also have the economies of scale to negotiate pricing and delivery times, and the resources to 'expedite' goods entering their premises, conduct proper goods-inwards inspections and good warehouse management.
* Manufacturing: many manufacturers are only involved at this stage, which is only one in a succession of service categories that a turnkey manufacturer can offer. In addition, many operate purely as 'board stuffers', meaning they only mount components on electronic circuit boards using surface mount technology and/or through-hole technology. Other services adding value to the customer include PCB testing, systems integration, burn-in/environmental stress screening and final product testing.
* Logistics: some clients may require packaging, dispatch and distribution.
* After-sales support: this may include in-warranty returns and repairs, product maintenance and continued product support.
Bill Clarke, quality assurance executive in the Tellumat Group of Companies, says a number of other underlying processes are guaranteed by a manufacturing firm that is worth its salt. "Quality management standards like ISO 9001 are considered par for the course," he says. "Manufacturers need to have systems and processes in place to consistently deliver quality product. We also adhere to the international IPC workmanship standards."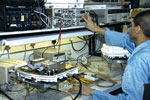 Kotzé adds that a good contract manufacturing firm also offers configuration management services, production tracking and traceability, and data pack version control. "As a matter of course, we also keep abreast of the latest technological innovations in the manufacturing and electronic component industry, as it may influence the final product."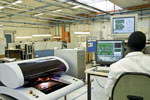 How many customers are prepared to outsource the entire product manufacturing process? Andreas Angelakis, Tellumat Electronic Manufacturing business development manager, says many customers initially only want to outsource actual assembly. "But once they taste the benefits of our full turnkey manufacturing, they often go much further."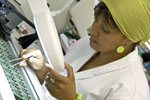 One such customer is Tramirloc Systems, which designed an innovative radio frequency – cattle tracking system. Stephan Britz, Tramirloc MD, says his company initially engaged Tellumat only on assembly. "But once we had success with our product, it ran away with us, and we quickly saw the need to entrust materials handling and other aspects to Tellumat as well. The results of this very close working relationship have been hugely significant, with increased efficiencies, cost savings and quality improvements."
For more information contact Murison Kotzé, Tellumat, +27 (0)21 710 2241, mkotze@tellumat.com, www.tellumat.com