printer friendly version
A comparison between the Transil/Trisil protectors
25 September 2002
Circuit & System Protection
To protect a sensitive device there are two different approaches. The first is to use series protectors, the second, parallel suppressors. The technologies used in both cases are such that the series devices are suitable for long duration surges, while parallel protectors are very efficient for the high current short duration stresses which represent the great majority of cases.
For the parallel protection solutions, two philosophies can be used. The first one is represented by a breakdown-based device and the second one by a breakover-based protector, known respectively, as the Transil and the Trisil.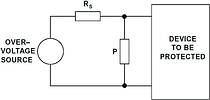 Figure 1. Classical schematic of parallel protection
Transil/Trisil comparison
The Transil is a clamping device which suppresses all overvoltages above the breakdown voltage (VBR). (Figure 2a). The Trisil is a crowbar device which switches on when overvoltages rise up to the breakover voltage (±VBO). (Figure 2b)

Figure 2. Electrical characteristics
The Transil may be unidirectional (Figure 3a) or bidirectional (Figure 3b). In unidirectional form, it operates as a clamping device in one sense and like a rectifier in the other. The Trisil may be designed to function with a fixed breakover value (Figure 3c) or a value which can be programmed by the gate (Figure 3d).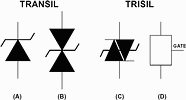 Figure 3. Electrical schematics
Electrical behaviour
For the same surge (a), Figure 4 shows the electrical behaviour of a Transil and a Trisil.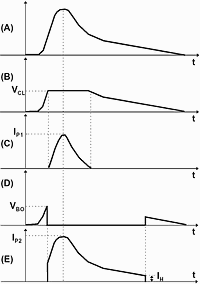 Figure 4. Electrical behaviour in a Transil and a Trisil
The parts (b) and (c) of Figure 4 give the voltage across the Transil and the current through it. It is important to note that the current flows through the protection device only during the clamping phase. This fact has to be taken into account when the protector is chosen, because the current duration is always shorter than that of the overvoltage surge.
The parts (d) and (e) of Figure 4 relate to the Trisil behaviour. In this case the device fires when the voltage across it reaches the breakdown voltage VBO and remains in the on-state until the current falls under the holding value IH. The current flows through the Trisil during all of the on-state phase.
Power dissipation
The dissipated power in both the Transil and the Trisil is due to the presence of voltage across and current through the protection device. Note that for the same package, the current-handling capability of a Transil depends on the breakdown voltage, whereas this is not the case for a Trisil. For example, with the CB429 package we have the Transil series 1.5KE and the Trisil family TPB which have different behaviour in terms of current suppression.
A look at Table 1 shows that the current rating of TPB devices is always 100 A whatever the VBR value, while it depends on the VBR for the 1.5KE series.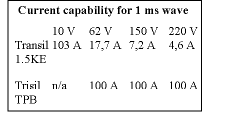 Table 1. Current capabilities of Transil 1.5KE and Trisil TPB
Summary
Table 2 summarises the different behaviour and advantages of both Transil and Trisil devices. It is not possible to say 'Transils are better than Trisils' or vice versa, only that their application areas are different. SGS-Thomson produces both types of devices meeting the widest protection requirements range.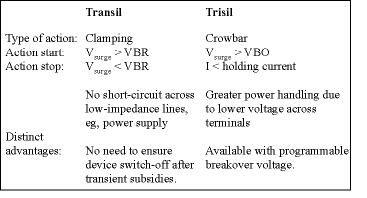 Table 2. Transil/Trisil summary
For more information contact Avnet Kopp, 011 809 6100, sales@avnet.co.za, www.avnet.co.za
Credit(s)
Further reading:
Smallest automotive maXTouch controllers
29 July 2020, Altron Arrow, Avnet South Africa , DSP, Micros & Memory
To help enhance and ease today's driving experience, automotive manufacturers are implementing additional touch displays beyond the centre infotainment display (CID). Supporting the application of these 
...
Read more...
---
3 kW TVS diode arrays
30 June 2020, Avnet South Africa , Circuit & System Protection
To ensure critical operations, aviation and space systems rely on digital and logic functionality and circuitry in engine control units, environmental controls, instruments and actuators. Data centres, 
...
Read more...
---
PCIe Gen 4 switches
30 June 2020, Avnet South Africa , Computer/Embedded Technology
To support cloud, data centre and hyperscale computing that facilitates advancements in artificial intelligence (AI) and machine learning (ML), Microchip Technology released to production its Switchtec 
...
Read more...
---
DIN-rail mounting DC-DC converters
30 June 2020, Avnet South Africa , Power Electronics / Power Management
Shortly after unveiling the brand-new DIN-rail mounting DC-DC converter family, the DDR-15/30/60/120/240 series, Mean Well has announced the DDR-480 series (480 W) to enable integration into higher-power 
...
Read more...
---
Integrated EMC line filters and design kit
29 May 2020 , Circuit & System Protection
Würth Elektronik provides solutions to help prevent EMI problems with non-compliant equipment. It offers complete WE-CLFS EMC line filters that have most components one needs for an EMC filter inside 
...
Read more...
---
Advanced EMI shielding solutions
29 May 2020, Actum Group , Circuit & System Protection
All electronic devices generate electromagnetic radiation that can be transmitted through the air from one electronic device to another. This is known as electromagnetic interference (EMI). In certain 
...
Read more...
---
Wi-Fi and BLE combo module
29 May 2020, Avnet South Africa , Telecoms, Datacoms, Wireless, IoT
Dialog Semiconductor announced the DA16600, a module that combines its advanced Wi-Fi and BLE (Bluetooth Low Energy) capabilities into a single solution. This two-in-one module is comprised of two 
...
Read more...
---
HV MOSFET for ruggedness, smart PWM controller for flexibility
30 June 2020, Avnet South Africa , Power Electronics / Power Management
As the world recently celebrated Earth Day, STMicroelectronics' blog recently featured one of its many components that help better manage the electricity people consume every day and therefore, decided 
...
Read more...
---
Why 'new space' satellites demand a new approach to components
29 May 2020, Avnet South Africa , News
New space is opening up exciting opportunities for businesses, which can create completely new products, services and capabilities that were, until recently, impossible or impractical.
Read more...
---
The top benefits of MEMS timing
29 May 2020, Avnet South Africa , Analogue, Mixed Signal, LSI
MEMS (micro electromechanical systems), designed to resonate and generate clocks signals, may not dominate the world of timing applications right now, but the technology's popularity is growing. Competing 
...
Read more...
---