printer friendly version
Component shortages persist, but hope is in sight
28 July 2021
Editor's Choice
Over and above the continuing impact of COVID-19 on the global electronics supply chain, the past eighteen months have given rise to major problems in the manufacture and supply of the electronic components that go into products from cellphones to cars, and pretty much everything in between.
Many of the biggest semiconductor makers in the world have been sounding alarm bells and keeping customers apprised of their forecasts – as best they can given the highly changeable situation. They are also investing in expanding their capacities to help alleviate the problem for the near and medium term, while also gearing themselves for future growth in the longer term.
As just two examples, Intel and TSMC (Taiwan Semiconductor Manufacturing Corporation, the world's biggest semiconductor foundry) have announced huge spending plans. TSMC is hoping to stay on top of demand with a further $100 billion in spending, while Intel, which has thus far produced only its own chips, is developing a foundry business with an initial $20 billion investment to build two new fabrication plants (fabs) at its facilities in Arizona, USA.
According to market research firm, Gartner, the worldwide semiconductor shortage will persist through 2021, but is expected to recover to normal levels by the second quarter of 2022. "The semiconductor shortage will severely disrupt the supply chain and will constrain the production of many electronic equipment types in 2021. Foundries are increasing wafer prices, and in turn, chip companies are increasing device prices," said Kanishka Chauhan, principal research analyst at Gartner.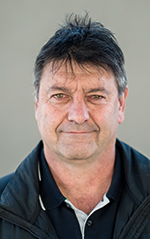 Mike Goodyer.
The chip shortage started primarily with devices such as power management, display devices and microcontrollers fabricated on legacy nodes at 8-inch foundry fabs, which have a limited supply. It has now extended to other devices, and there are capacity constraints and shortages for substrates, wire bonding, passives, materials and testing, all of which are parts of the supply chain beyond chip fabs. These are highly commoditised industries with minimal flexibility/capacity to invest aggressively at short notice.
Across most categories, device shortages are expected to be pushed out until the second quarter of 2022, while substrate capacity constraints could potentially extend to the fourth quarter of 2022.
Gartner analysts recommend that OEMs dependent directly or indirectly on semiconductors take four key actions to mitigate risk and revenue loss during the global chip shortage:
1. Extend supply chain visibility – The chip shortage makes it essential for supply chain leaders to extend the supply chain visibility beyond the supplier to the silicon level, which will be critical in projecting supply constraints and bottlenecks, and eventually projecting when the crisis situation will improve.
2. Guarantee supply with companion model and/or pre-investments – OEMs with smaller and critical component requirements must look to partner with similar entities and approach chip foundries and/or OSAT players as a combined entity to gain some leverage. Additionally, if scale allows, pre-investing in a commoditised part of the chip supply chain and/or foundries could guarantee the company a long-term supply.
3. Track leading indicators – While no relevant parameter by itself will project how the shortage situation will evolve, a combination of relevant parameters can help guide organisations in the right direction.
4. Diversify supplier base – Qualifying a different source of chips and/or OSAT partner will require additional work and investment, but it would go a long way in reducing risk. Additionally, creating strategic and tight relationships with distributors, resellers and traders can help with finding small volumes of urgent components.
Meanwhile, in the real world
None of the above truly speaks to the pain experienced by electronics manufacturing companies, but there is some cause for optimism if you look deep enough, according to Mike Goodyer, owner of local contract electronics manufacturer (CEM) Microtronix: "Despite everything I am still positive about the outlook of business in SA – I think that terms like 'adapt or die' and 'survival of the fittest' are more relevant now than ever before. When speaking to my management team soon after the third wave of COVID-19 hit, I said, "We need to become exceptional, as good is probably not good enough anymore."
'Exceptional' in good times in this industry simply means getting a customer's quote out on time at the correct price and then delivering a quality product to the customer on the promised delivery date, Goodyer says. "Seems simple enough? Not always! Even in good times, contract manufacturers don't always achieve this, and now, in these challenging times, how do we still try to achieve this and more?
"Quotes are taking a lot longer as stock is hard to find and prices of components are soaring as they become more difficult to find. Giving fixed dates is also becoming a challenge as component lead times are shooting out as far as a year or two into the future. How can it be possible that a component that costs $3 now will cost $40 after a 52 week wait? This seems to be the trend of late and I am not sure when, or if it is going to end. So how do we still maintain excellence?"
The only conclusion Goodyer can come to is to simply try harder. That means calling more agents, searching more warehouses and finding the stock somehow, paying premium prices and working with customers to weather the storm. He also asserts the importance of continually drumming into customers the importance of future planning, especially in these times – and the electronics industry in South Africa is notoriously bad at planning.
This is evidenced through Microtronix' clients mostly only placing orders for components after receiving their confirmed order from their clients, and then applying pressure to their manufacturer, with an insistence on urgency. Although most contractors are used to performing miracles and getting products out in short spaces of time, he warns customers that miracles are much harder to perform in these dark days.
Despite all these challenges, Microtronix is still getting in parts and keeping the flow of orders leaving the factory on time. "We have assisted various customers that were required to change designs to accommodate the lack of parts availability – a costly and cumbersome task which results in deteriorating design trends. I am somewhat of a conspiracy theorist and I cannot help thinking that some of these long delays and closing of the semiconductor taps are a result of the Asian/Chinese fabs proving a point and flexing their muscles in a display of power over the rest of the world – unbeknownst to them, causing havoc and chaos in small local manufacturing industries. Who knows when the end is in sight?" Goodyer poses.
What does keep him positive is that despite the political turmoil, failing economy, more lockdowns and serious component shortages, somehow the company's order book is still fairly full, giving it the encouragement to keep on striving to achieve and maintain excellence.
"It's always a tough day in the office when you have orders and no parts, however, we have full faith that South African businesses, together with their customers and suppliers, will weather the storm (and the third wave) and come out stronger on the other side," Goodyer concludes.
Credit(s)
Further reading:
Obituary: Steven James Meyer
January 1957 - January 2022
Technews Publishing News
It is with deep sadness and shock that we announce the sudden death of SA Instrumentation & Control Editor, Steven Meyer. Steven joined Technews in October 2007 in the position of Deputy Editor. His 
...
Read more...
---
Signal chain implementation for condition monitoring systems
Altron Arrow Editor's Choice Analogue, Mixed Signal, LSI
Like all system designs, there are many choices to be made when it comes to designing a condition monitoring system, each of which comes with various trade-offs and can drastically alter the DAQ signal chain design.
Read more...
---
Personality profile: Doug Gunnewegh
Editor's Choice News
"They say if it doesn't kill you, it only makes you stronger, so by now all the survivors are superheroes."
Read more...
---
World-first demo of wireless-powered 5G base station
Editor's Choice News
Ericsson and PowerLight Technologies are exploring the possibility of delivering safe wireless power-beaming capabilities to enable cleaner and more sustainable operations for mobile networks.
Read more...
---
One LoRa node to find them all
Otto Wireless Solutions Editor's Choice Telecoms, Datacoms, Wireless, IoT
Whether your barrier to making use of LoRa has been availability or the price of nodes and gateways, or the lack of network infrastructure, the solutions to these problems are now available.
Read more...
---
Products of the Year 2021
Editor's Choice News
A selection of some of the best products to hit the South African electronic engineering market this year.
Read more...
---
From the editor's desk: Weather forecast – partly sunny, moderately windy, opportunities on horizon
Technews Publishing Editor's Choice News
Be it wind or solar, new business is on the horizon for the South African manufacturing sector to support REI4P, and new opportunities are in the offing for companies including those in the electronics industry.
Read more...
---
Water, water everywhere and not a drop to drink
Omnigo CZ Electronics Manufacturing Deman Manufacturing Jemstech Editor's Choice
In light of the ongoing severe shortage of semiconductors globally,
Dataweek
asked a few local contract electronics manufacturers to share their experiences, but also for any positive spin they can give to the current state of affairs.
Read more...
---
LPWAN markets and applications
Avnet Silica EBV Electrolink Technews Publishing Telecoms, Datacoms, Wireless, IoT
In South Africa, the large installed base of IoT devices using legacy telecommunication protocols is a hindrance to the advancement of LPWAN and the continued kerfuffle over radio frequency spectrum is hampering this market.
Read more...
---
Thermal management in high-performance RF and microwave PCBs
Conical Technologies Editor's Choice Manufacturing / Production Technology, Hardware & Services
One of the many roles that a PCB has to perform is to channel heat from the underside of semiconductor devices through to the chosen heatsinking scheme as efficiently and effectively as possible.
Read more...
---