printer friendly version
From the Editor's desk: Turning off the 2G taps
25 August 2021
News
Update: Following the publication of this article, specifically the part about Cell C, the company reached out to set the record straight on its strategy around the decommissioning of its RAN (radio area network) infrastructure and what it means for its customers. Whereas prepaid and MVNO (mobile virtual network operator) customers previously moved between Cell C and MTN towers, they will now roam on MTN's network through a virtual radio network provisioned for Cell C, which has wide network coverage and offers 2G, 3G and 4G/LTE connectivity. Post-paid subscribers, meanwhile, will have a like-for-like experience on the Vodacom network which includes 2G, 3G and 4G/LTE connectivity.
In the minds of many consumers, 2G cellular technology has already been relegated to the telecommunications fossil record, an ancient relic of the bad old days when you were lucky if you could get an EDGE signal to download a new ringtone – if you had an hour to spare and were patient enough to wait out the incessant signal drops. Others won't have been aware that 2G was even a thing, not until 3G started being rolled out and excitement built for the next big step up in data speeds and reliability.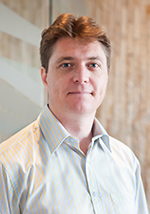 Brett van den Bosch, Editor
Sixteen or so years later, the hype is now building for 5G and all the benefits (and controversies) that come with it. It will give us faster Internet with a tenfold boost in speeds or more – as just one example, MTN is touting a hundred times increase but that's no doubt the best case scenario, and includes a large dose of hyperbole from its marketing department. Other improvements include lower latency and therefore greater capacity of remote execution, a greater number of connected devices, and the possibility of implementing virtual networks (network slicing), providing more adjusted connectivity to concrete needs.
2G, a digital radio protocol, was built primarily for voice communication like its retroactively-named analog predecessor, 1G, but with some 'lite' data capabilities tacked on, such as SMS and MMS. The plan is to eventually do away with 2G altogether; in fact some network carriers around the world already have, including our own Telkom. Vodacom has said it wants to switch its 2G network off in 2024, MTN sometime in the next few years, and Cell C… oops, forget I mentioned it.
Ironically, we're likely to end up having our local 3G networks shut down before the 2G ones, but both shutdowns will serve the purpose of freeing up precious and hotly contested radio frequency spectrum and refarming it to get the most out of 5G's potential.
But there's a problem. Many legacy M2M and IoT systems still rely on 2G connectivity to function, inter alia emergency services, private alarm systems, vehicle telematics and smart meters. Simply put, 2G is too big to fail, and upgrading all the millions of devices out there to talk nicely to newer-generation infrastructure is going to be a herculean task, not to mention a very expensive one.
It is crucial, therefore, that electronics companies playing in that sandpit start planning for the eventuality sooner rather than later. The good news is that LPWAN (low-power wide-area network) technologies are being, or already have been, developed to fill the void. These technologies and associated standards come in too many shapes and sizes for me to go into here, but some authoritative voices on the matter were kind enough to share their thoughts with us on where things stand and where they're going, particularly in the South African context. You can read what they shared with us in this article: http://www.dataweek.co.za/14142r.
While there is already some level of local LPWAN deployment and support, its real moment to shine is still on the horizon, so we thought this an opportune time to bring our readers up to speed so you can get ahead of the curve. Stay tuned, as we will be running a series of articles through the end of the year on the various aspects you should be aware of.
Credit(s)
Further reading:
Bumper sales quarter restores Samsung's lead over Intel
25 August 2021 , News
IC Insights has released its August update to the 2021 McClean Report, which includes a review of the top 25 semiconductor sales leaders for the second quarter of calendar year 2021 (2Q21). ICs and optoelectronics, 
...
Read more...
---
RFiber adds high-reliability supplier to its stable
25 August 2021, RFiber Solutions , News
RFiber Solutions has expanded its portfolio by establishing a distribution channel for X-REL Semiconductor's offering into the South African market. RFiber says it is optimistic about the solutions 
...
Read more...
---
ON Semiconductor shortens its name to onsemi
25 August 2021 , News
ON Semiconductor, a well-known name in the IC vendor landscape over many years, has changed its trading name to onsemi and says it has refreshed its brand as a next step in the company's evolution to 
...
Read more...
---
Online sensor technologies and resources content
25 August 2021 , News
Mouser Electronics is helping to empower today's design engineers with insightful content around exciting new sensor technologies enabling the latest design solutions. The global authorised distributor 
...
Read more...
---
Semiconductor market records 29% year-on-year gains
25 August 2021 , News
The Semiconductor Industry Association (SIA) announced that global semiconductor industry sales were $45,4 billion in the month of July 2021, an increase of 29% over the July 2020 total of $35,2 billion 
...
Read more...
---
ICASA launches inquiry into signal distribution services
25 August 2021 , News
ICASA has published notice of its intention to conduct an inquiry into competition in signal distribution services and is inviting questions from the public on clarity by 4 October 2021. The purpose of 
...
Read more...
---
Advanced warehouse automation at the heart of Mouser's success
25 August 2021 , News
Mouser Electronics continues to invest heavily in state-of-the-art automation in its global distribution centre to increase order processing, accuracy and speed, helping customers further reduce time-to-market. As 
...
Read more...
---
New GlobalFoundries fab to be built in Singapore
28 July 2021 , News
GlobalFoundries (GF) is expanding its global manufacturing footprint with the construction of a new semiconductor fabrication plant (fab) on its Singapore campus.  The global demand for semiconductor 
...
Read more...
---
Electronics News Digest
25 August 2021 , News
South Africa
Defence technology company, Denel, has outlined an extensive restructuring plan to become a sustainable and profitable business within the next five years. Part of this plan includes reducing 
...
Read more...
---
Events
25 August 2021 , News
Nepcon Vietnam
15-17 September 2021 Hanoi, Vietnam Covers SMT, testing technologies, equipment and supporting industries for electronics manufacturing. The event will bring together technologies and 
...
Read more...
---