printer friendly version
From the editor's desk: China's growing hunger for chips
27 October 2021
News
No, this column is not about the chips you eat, I'm talking about the chips we in the electronics industry know and love best – those of the semiconductor variety.
In light of China's escalating aggression toward Taiwan, some have posited the notion that what China is really after is Taiwan's semiconductor manufacturing industry. This is not some oddball conspiracy theory either, as red flags have been raised by everyone from political leaders, researchers and journalists to those on the frontlines of the local electronics manufacturing industry – for example, Dirk Venter, senior technical sales manager at the Centurion-based EMS (electronics manufacturing services) provider Jemstech, expresses his concern in this article http://www.dataweek.co.za/14639r.
The highly regarded semiconductor market research company, IC Insights, makes a compelling case for this scenario, given that healthy future global economic growth is increasingly dependent upon the continued introduction of advanced electronic systems. The critical components within these systems are integrated circuits (ICs), without which advanced electronic systems cannot be produced.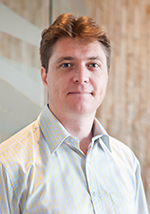 Brett van den Bosch, Editor
IC Insights' analysis points to the ongoing trade conflict between the US and China and how it may have caused China to question how it will be able to compete in the future IC and electronics industries. The conclusion drawn is that it is increasingly apparent that China's answer to that question centres on its 'reunification' with Taiwan.
Here are some headline figures to back up IC Insights' case: As of December 2020, Taiwan held the largest share of IC industry capacity of any country or region in the world. Taiwan holds by far the largest share (63%) of leading-edge IC capacity of any country in the world. About 80% of Taiwan's total IC capacity is dedicated to foundry production. Moreover, its pure-play foundries are forecast to represent almost 80% of the total worldwide pure-play foundry market in 2021.
Although China has a long memory and has never wavered from its claim on Taiwan as a Chinese province, a full-blown war between the Asian nations is unlikely simply because both have too much to lose. First of all, Taiwan is no pushover despite its relatively small population (23,5 million versus China's 1,4 billion) as it has been shoring up its military defences against China for decades and it can count on a few Western allies to come to its aid. Furthermore, let us not forget that China has a power crisis (of the electrical kind) to contend with on its own soil and just requisitioning Taiwan's IC fabrication plants would not be enough to create its own industry overnight. ICs are not made from thin air after all, they require raw materials and highly specialised expertise to be produced effectively. China would effectively need to take over a large chunk of the global supply chain to achieve that goal and the rest of the world is unlikely to play along.
My opinion, for what it's worth, is that China is simply shaking the tree to see what falls out – at least for now. If it were to besiege Taiwan it might be able to elicit concessions from Taiwan itself and/or one of its allies, most notably the USA.
However things play out at the state level, the last thing the electronics supply chain needs is another crisis on top of what it's already dealing with. In the big scheme of things, geographic diversification is the name of the game as the industry looks to spread its risk in case of just such political disruptions, or natural disasters.
This means we can expect to see semiconductor plants popping up or expanding in other parts of the world over the next few years. It costs upwards of $1 billion to build a new one (although you'll probably find one going cheaper on eBay) so I was thinking, if all the readers of Dataweek would pitch in a few bob… well, you don't have to look far to find my contact details.
Credit(s)
Further reading:
RS Components SA partners with Engineers Without Borders
RS Components (SA) News
The annual Engineering for People Design Challenge as well as the Inspiring and Building Community Leaders programmes kicked off earlier this year. The competition, now in its 10th year, is a year-long 
...
Read more...
---
Electronics News Digest
News
South Africa
Altron Arrow has signed a partnership to distribute Teltonika Networks' products in sub-Saharan Africa. This will help Altron Arrow to bring an even wider range of professional network connectivity 
...
Read more...
---
Personality profile: Doug Gunnewegh
Editor's Choice News
"They say if it doesn't kill you, it only makes you stronger, so by now all the survivors are superheroes."
Read more...
---
Panasonic commercialises high-reliability semiconductor substrate
News
Panasonic's Industrial Solutions Company has commercialised a semiconductor package substrate material (which it calls R-1515V) that enables both low package warpage and high assembly-level reliability. 
...
Read more...
---
ICASA commits to provisional assignment of high-demand spectrum
News
ICASA (the Independent Communications Authority of South Africa) has decided – following consultation with several of SA's telecoms infrastructure operators – to invite applications for provisional assignment 
...
Read more...
---
World-first demo of wireless-powered 5G base station
Editor's Choice News
Ericsson and PowerLight Technologies are exploring the possibility of delivering safe wireless power-beaming capabilities to enable cleaner and more sustainable operations for mobile networks.
Read more...
---
RS Components SA partners with Engineers Without Borders
RS Components (SA) News
The annual Engineering for People Design Challenge as well as the Inspiring and Building Community Leaders programmes kicked off earlier this year. The competition, now in its 10th year, is a year-long 
...
Read more...
---
Products of the Year 2021
Editor's Choice News
A selection of some of the best products to hit the South African electronic engineering market this year.
Read more...
---
ICAPE Group enters SA market with acquisition of TRAX
TraX Interconnect News Manufacturing / Production Technology, Hardware & Services
ICAPE Group is implementing its global strategy with its acquisition of TRAX Group in South Africa, resulting in the formation of two new entities: ICAPE–TRAX and ICAPE South Africa. Commenting on the 
...
Read more...
---
Company profile: Hiconnex
Hiconnex News
Hiconnex offers after-sales, design and technical support, backed by a deep understanding that the difference between winning and losing business lies in putting customers' needs first.
Read more...
---