printer friendly version
Precise non-invasive monitoring of vital signs
30 August 2023 Editor's Choice News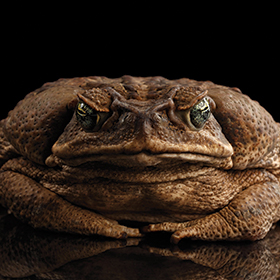 Scientists at Sydney Nano and the School of Physics have developed a new photonic radar system that delivers contactless, high-definition detection of vital signs. This technology, still in its infancy, could be further developed for use in ICUs and aged-care facilities. It could also be used for people with sleep apnoea or for infants where there is a concern with breathing.
Constant monitoring of vital health signs is needed in a variety of clinical environments. At present, this is mostly achieved via wired or invasive contact systems. In certain cases, however, these contact systems are not suitable for application. Camera systems have also
been used to monitor vital signs, but these systems are sensitive to skin colour and lighting conditions. The thermal cameras deployed also have limited resolution.
Scientists at the University of Sydney Nano Institute and the NSW Smart Sensing Network have now developed a photonic radar system that allows for highly precise, non-invasive monitoring. The system was demonstrated by monitoring the pauses in breathing in cane toads where the system was able to accurately detect the change in breathing.
"Photonic radar uses a light-based, photonics system – rather than traditional electronics – to generate, collect and process the radar signals. This approach allows for very wideband generation of radio frequency (RF) signals, offering highly precise and simultaneous, multiple tracking of subjects," said lead author Ziqian Zhang, a hD student in the School of Physics.
The system combined this approach with light detection and ranging (LiDAR). The radar generated 10 GHz-wide SF RF signals in the Ka-band (26,5 to 40 GHz) to detect the respiratory activities, achieving a range of 13,7 mm with micrometre-level accuracy. This high resolution and accuracy are essential to resolve the delicate vital signs of the cane toad, even with an undersized animal cross-section. The system then used a LiDAR vital sign detection monitoring based on the same microwave photonic source, showing that LiDAR and radar could be used together as a complementary system.
This hybrid approach, radar plus LiDAR, delivered a vital sign detection system with a resolution down to six millimetres with micrometre-level accuracy, which is suitable for clinical environments.
For more information visit www.nature.com
Further reading:
Products of the year 2023
Editor's Choice News
A summary of products and technologies from 2023 that are currently shaping the electronic engineering industry.
Read more...
---
The dream of Edge AI
Altron Arrow Editor's Choice AI & ML
AI technology carries a great promise – the idea that machines can make decisions based on the world around them, processing information like a human might. But the promise of AI is currently only being fulfilled by big machines.
Read more...
---
Save space and improve efficiency with a 4-switch buck-boost controller
Altron Arrow Editor's Choice Telecoms, Datacoms, Wireless, IoT
A new generation of 4-switch buck-boost controllers enables power system design with very high efficiency and high power density by using inductor DC resistance (DCR) current-sensing techniques.
Read more...
---
Matter 1.2 adds new capabilities
NuVision Electronics Editor's Choice Telecoms, Datacoms, Wireless, IoT
This update introduces new device types and expands the reach of Matter into new markets, while also bringing other improvements that enhance interoperability and user experience.
Read more...
---
Personality Profile: Paul Eveleigh
Hiconnex Editor's Choice
With a strong and experienced team behind him, he can put into practice what he has learned during his career and ultimately grow the company towards its strategic objectives.
Read more...
---
FPGAs speed up intelligent edge designs
ASIC Design Services Editor's Choice DSP, Micros & Memory
Microchip Technology has added nine new technology- and application-specific solution stacks to its growing collection of mid-range FPGA and SoC support.
Read more...
---
Raspberry Pi 5 announced
RS Components SA Editor's Choice DSP, Micros & Memory
The R-Pi 5 comes with new features and is over twice as fast as its predecessor, the R-Pi 4, thanks to an upgrade to the main processor.
Read more...
---
Dead-reckoning GNSS module
Altron Arrow Editor's Choice Telecoms, Datacoms, Wireless, IoT
STMicroelectronics' Teseo-VIC3D module is an easy-to-use dead-reckoning global navigation satellite system (GNSS) standalone module, embedding TeseoIII single-die standalone positioning receiver IC.
Read more...
---
Quantum leap in battery technology
Editor's Choice Power Electronics / Power Management
A German start-up has developed a solid-state battery ready for series production with outstanding properties: no cobalt, ten times longer service life, and non-flammable electrolyte.
Read more...
---
Simplify your USB-C PD design using a standalone controller
Altron Arrow Editor's Choice
USB PD poses new power requirement challenges because of the variety of voltage and current combinations available to supply the wide range of power the USB PD standard must provide.
Read more...
---