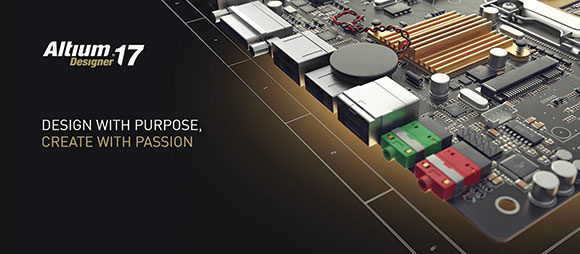 Altium has launched Altium Designer 17, the latest version of its leading PCB design software. The highlights of this newest update are focused on giving designers several advanced new technologies to centre their focus on actual design rather than the mundane tasks that often plague the design process.
Electronics design attracts engineers with a deeply ingrained passion for the creative process, yet most of their time is spent outside that realm. Altium Designer 17 allows engineers to indulge their passion by shifting their focus back to creating designs, as evident with ActiveRoute routing technology which lets designers interactively guide their routes across the entire board. Coupled with the automated documentation technology in Draftsman, designers have the opportunity to bring innovation to the forefront by accurately communicating design intent the first time.
The new technologies introduced in Altium Designer 17 are available now as a free upgrade for existing Altium Subscription customers on the Altium Downloads page.