printer friendly version
Boosting productivity with automated troubleshooting tools
25 October 2023
Manufacturing / Production Technology, Hardware & Services
Although surface-mount assembly involves great precision and reliability, things can go wrong when operating continuously at high speed. In the event of errors and exceptions, full-speed operation needs to be restored as quickly as possible.
Whenever the line is stopped, the business incurs costs that reduce profitability. These costs include not only the direct cost of lost production, but also labour costs while the line is stopped, the cost of overtime and rush orders to catch up after the line is restored, and the cost of any rework or items scrapped due to the problem that caused the stoppage. There are costs associate with inventory waiting, and the disruption to the normal flow of operations can cause inefficiencies. Moreover, there can be impact on customer commitments that can result in financial penalties.
Today's assembly equipment is loaded with sensors to detect issues such as blocked nozzles or pickup misalignment. Automatic inspection can be performed at multiple points in the line, including after screen printing, component placement, and reflow, to assist troubleshooting in real time.
Software tools are relied upon to help manage production equipment, detect any exceptions and defects, and provide information to production supervisors. These include dashboard applications that provide an instant appraisal of equipment and production status. There are also value-added tools such as Yamaha's QA Options and the closely related Mobile Judgement app. Mobile Judgement can send details of any detected defects, directly to the supervisor's smartphone to help assess the severity of the problem.
The Human-Machine Interface
These applications represent the place where machines and humans interact to solve the problems that inevitably arise during the normal course of a shift. The team in charge must apply skills to deliver the required quantity of each batch, and ensure that production runs to schedule.
This approach can be dependent on the quality of the tools provided to visualise the data captured from the various locations throughout the line. Identifying the causes of faults and applying a fix, quickly, also depends on the skills and knowledge of the supervisor staff-members present in the factory.
The latest advancements in data science can help to eliminate dependence on individual judgement by automatically identifying the causes of any defects or other production problems. Guiding operators directly to these causes permits more consistent production performance. As an example of this emerging generation of software tools, the latest Yamaha YSUP Analytics Dashboard contains advanced tools that use statistical techniques to identify most likely causes of detected defects. It also recommends suitable corrective actions.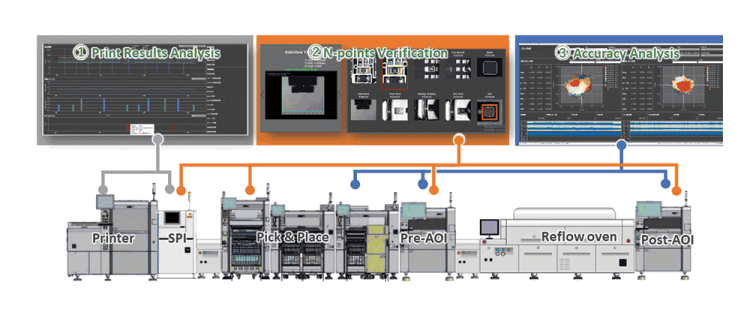 Figure 1. Dashboard visualisation tools help assess process performance.
The new YSUP Analytics Dashboard presents information in an easy-to-read format that can be interpreted quickly. Ultimately, this enables every working shift to deliver consistently high production throughput.
Based on a relational database with built-in querying capabilities that analyse data in situ, the software identifies probable causes of recorded exceptions in near real-time using statistical techniques. The automatic analysis capabilities of the new dashboard application enable any authorised user to extract the information they need, analyse errors, and view corrective actions at any time.
Yamaha's latest data-driven dashboard tools provide extra assistance to identify and fix the causes of errors, to help overcome the limitations of operators' knowledge and shorten the time to restore operation, ultimately enabling further improvement of productivity.
Credit(s)
Further reading:
Short pulse fibre laser marker
ElectroMechanica Manufacturing / Production Technology, Hardware & Services
Panasonic's LP-ZV series is a 3D short pulse laser marker that offers high speed and precision, making it ideal for a wide range of metal or plastic marking applications.
Read more...
---
High-speed pick-and-place platform
MyKay Tronics Manufacturing / Production Technology, Hardware & Services
Mycronic introduced its next-generation MYPro A40 pick-and-place solution, equipped with an all-new MX7 high-speed mounthead technology at Productronica 2023 in Munich.
Read more...
---
Yamaha at Productronica 2023
Truth Electronic Manufacturing News
Yamaha Robotics displayed the latest-generation 1 STOP SMART SOLUTION at Productronica 2023, bringing together the complete set of new YR series printers, surface-mounters, and inspection machines.
Read more...
---
SKEG: transforming ideas into reality
Manufacturing / Production Technology, Hardware & Services
SKEG operates at the forefront of DeepTech product innovation and development, and operates through delivering product development services, innovation capital services, and its manufacturing and operations services.
Read more...
---
Sign and label printer
Manufacturing / Production Technology, Hardware & Services
The new S3700 sign and label printer from Brady is a multi-colour industrial label printer that delivers both safety and efficiency for a business operation.
Read more...
---
Yamaha powers surface-mount production upgrade
Truth Electronic Manufacturing Manufacturing / Production Technology, Hardware & Services
Yamaha's latest Sigma premium mounters and YRi-V 3D AOI were chosen to boost future productivity and quality at building-automation innovator Vimar.
Read more...
---
Benchtop single-point selective soldering system
MyKay Tronics Manufacturing / Production Technology, Hardware & Services
The all-new low-cost Pilot machine from Pillarhouse International has been designed as an entry-level, handload, benchtop machine for small- to medium-batch manufacturers.
Read more...
---
The benefit of filtration systems in hazardous environments
Allan McKinnon & Associates Manufacturing / Production Technology, Hardware & Services
Weller's fume extraction and filtering systems are designed to make breathable air in the workplace healthier by eliminating harmful substances from work areas.
Read more...
---
Advanced graphite embedding capability for PCB thermal management
Conical Technologies Editor's Choice Manufacturing / Production Technology, Hardware & Services
Teledyne Labtech has announced a major new capability, allowing the embedding of layers of synthetic graphite within RF and microwave PCBs. This provides weight savings for applications where size, weight, and power (SWaP) are key.
Read more...
---
IoT solder station wins design award
Techmet Manufacturing / Production Technology, Hardware & Services
The i-CON TRACE IoT soldering station from Ersa GmbH was honoured with the iF DESIGN AWARD in the 'Industry/Tools' category.
Read more...
---