Elmatica, a Norwegian printed circuit board (PCB) broker that established an office in South Africa last year, has assisted a newcomer to the space satellite scene to put its satellites into space.
In two and a half years, Polish SatRevolution evolved from scratch to developing and producing shoebox-sized satellites. On April 17th it launched its second CubeSat, and Elmatica's contribution was invaluable in helping it achieve this, according to Tomasz Poniak, chief development officer at SatRevolution. "As a newcomer in the industry, you have to be creative, achieve your milestones yourself and seek advice by experts when necessary," he explains.
Since its founding, SatRevolution has rapidly evolved from an R&D division developing mobile applications, VA and AR interfaces, into a high-tech producer of nanosatellites. "The speed of technology, availability of components and parts at a lower cost than earlier makes it possible to produce satellites, even if the budgets start at a smaller scale,'' says Poniak.
Focus on what you do best
The company added new members to the team with experience in electrical engineering, software development, mechanics and robotics, and started testing and developing from scratch. It also involved Elmatica in the product development.
"Our strategy is to ameliorate our strengths, focus on what we do best and involve experts for special input, like Elmatica with their expertise on the PCB level. Whereas some fields might not be rocket science, it's still some pretty harsh conditions these satellites need to face, affecting both the design and of course the PCB, keeping it alive," says Poniak.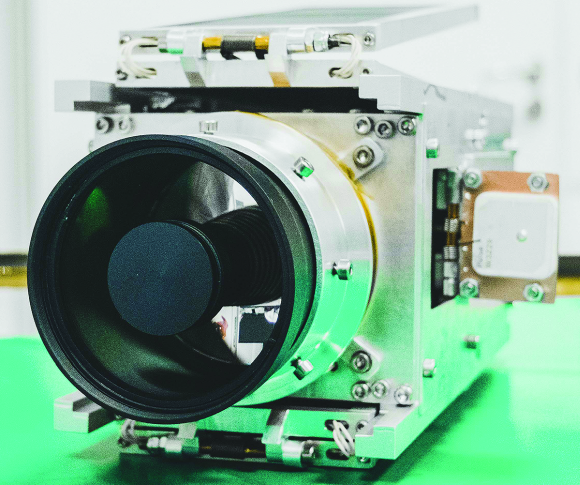 Analysing is key to success
"When designing for the space industry, it's important to remember that there is no way to fix anything if problems occur after launch. Therefore it's important to think about each element on the PCB and how it will affect the rest of the product, taking into account a lot of variables which may occur, and possibly destroy the module/satellite, like radiation, temperature, vibration or outgassing," says spacecraft division specialist at SatRevolution, Mateusz Keller.
Keller explains that a challenge the team faced was to make a PCB with all assumptions and calculations taking into account at the outset – creating a system which works even if parts of it do not. Designing for space sounds really complicated but Keller thinks there is learning in everything: "The best way is to analyse all parameters, find the biggest threats and then try to design the PCB in a way so it will be resistant to most of them."
A giant leap for mankind
"Working with SatRevolution has been a pleasure and educational for both parties. As the moon landing was explained as a small step for man but a giant leap for mankind, the launch of SatRevolution's first satellites might have been a small step into space, but a giant leap for them. We are so proud to be part of this project, sharing our knowledge and experience about PCB design for space," says Poland country manager for Elmatica, Rafal Stankiewicz.
The advice to young designers eager to get involved in the space industry is simple from SatRevolution: "Keep on moving forward no matter what and keep in mind that manufacturing CubeSats is not rocket science,'' Poniak finishes.
For more information visit elmatica.com/contact/